Bio
Sara Nelson was born in 1956, in the United States of America. Sara is a popular figure in the American publishing industry. Additionally, Sara works as a book reviewer, consultant, columnist, and an editor. At the present time, Sara is the editorial director at Amazon.
Studies and Career
Nelson graduated from the Philips Academy in Andover, in 1974, but also in the year of 1978, this time from Yale. Sara began writing on the topic of books and publishing at the New York Post, the Glamour magazine, the New York Observer, even going so far as to hold editorial positions at Inside.com, Book Publishing Report, and at Self.
Best Sara Nelson Book
Working Mothers
After this, she raised to prominence after getting a job as the editor in chief Publishers Weekly. Sara worked there for a period of four years, after which she began working as the Oprah's O Magazine. Sara is, at the moment, a married woman.
She and her spouse have had one child, with Sara being a vehement supporter for respect for mothers that work. Nelson currently lives in New York City, New York. As such, we can now take a look at the best Sara Nelson books.
Public Eye
Sarah Nelson's extremely famous book So Many Books, So Little Time: A Year of Passionate Reading was published in the year of 2003. It is the book that set the persona of Sara in the public eye. This is why so many people acknowledge it as the best book by Sara Nelson.
Not Really Spoiler Friendly
To be forthright from the very start is what we indulge rather often and since it is a very important point, we won't hesitate. Namely, Sara isn't one to be careful or apprehensive towards the readers concerning any kind of spoilers.
Since each of the books that she has read in the span of the year she's writing of has its own review, it should be known that Sara says is very blunt when writing of them. It is suggested to either not care of the spoilers that come, or to have read the books that Sara is writing about. Another option, of course, is to read along with Sara.
Kindred Spirit
The voice that Sara has when writing is a special one. It feels like a kindred spirit is by one and speaking things that never cease making absolute, impeccable sense. Sara doesn't only write about the books, though. She spends time acquainting the reader with herself so that the book feels more like a heartfelt account of a fellow reader than a top bestseller you pick up for the heck of it.
Check Price on Amazon
Judging Friends
For instance, when Nelson speaks of friendship and how it can be negatively – or, inversely, positively – affected based upon the taste and the choices that someone makes as pertains to books, is a common opinion. Of course we judge our acquaintances' and friends' tastes in books, it's common practice – has been for a lot of time, now. In fact, a lot of friends are made because of their choice in books. It's definitely a happy happenstance when we find someone that loves Bernhard or Cioran just as much as we do.
Wonderful Story
Everything that Sara tries to put out there makes a lot of sense because she isn't just hammering us with her own opinions and assertions, but she's taken the time to let us meet her and we even expect some of her thoughts beforehand. That is the power of book writing and Sara has very obviously mastered it.
While each book tells a wonderful story in between its covers, there also lingers another, perhaps more intimate story on the covers. When we buy a book, we don't often think about how it happened, where we were, at least not at the moment.
Memories and Emotions
However, when a book has been on our bookshelf for years, now, and we pick it up, a sudden onrush of emotions and memories is sure to come as we remember the particular circumstances that were aligned so as to ensure we would pick this particular book up. This pondering is one of the many that Sara reveals to the reader, and it goes to show how friendly her writing style is. Subtle, yet direct. Just wonderful.
Quotes
Here we have a beautiful quote from Sarah's book:
"When things go right in my life, I read. When things go wrong, I read more. Frustrated with work, bored with my marriage, annoyed at my kid or my friends, I escape into books."
And another:
"If I knew it at the beginning of the year, I've learned it ten times over: reading is organic and fluid and pretty unpredictable, based as much on mood and location and timing as anything else."
One for the Ages
It is no surprise that Sara's book is one for the ages. Highly recommended to anyone with even a slight interest in books and reading! Other books that one is sure to love from Sara Nelson are Pirate's Tower and Butterflies.
Check Price on Amazon
Author
Books and Authors From the Same Genre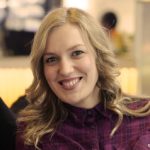 Alissa is an avid reader, blogger, and wannabe writer. (She's a much better cook than a writer actually). Alissa is married, has one human, one feline, and two canine kids. She always looks a mess and never meets a deadline.