Terence M. Green
Canadian science fiction author Terence M. Green publishes a new style of novel with this book as it features something different than his usual science fiction placements.
Ashland Series
This one is a bit more realistic as it doesn't include out of this world battles and highly advanced technologies or mysterious and strange alien races, instead, it is a thrilling and dramatic story of a man's past that haunts him and his choices in the present.
Shadow of Ashland Book
New Kind of Story
In our book review of Shadow of Ashland, you read about a new kind of story by Terence Green that is surely to surprise you in a very nice manner. If you love Terence Green's work as much as we do, check out our A Witness to Life book review!
Check Price on Amazon
Jack Radey
In this novel, Terence talks about a special character named Jack Radey and a few other unique characters that are all connected to Jack in different ways. It starts during the Great Depression as Jack Radey leaves his home in Toronto to seek a better life that will not be filled with misery and tragedy. The story quickly takes you to meet Leo Nolan and his mother.
Long Gone Brother
Jack's mother is laying in her bed and could die at any moment, in 1984. It was at that time when Leo's mother asked him to do something for her before she passed away, to find her brother that she hadn't seen for 50 years and recently received one letter from him, the character we mentioned earlier in this book review of Shadow of Ashland, Jack Radey.
New Letters
Leo, of course, accepts his mother's last dying wish and does everything he is able to find his uncle but is unsuccessful to accomplish this before his mother eventually passes away. Now, at the worst timing possible, a letter arrives soon after Leo's mother dies. The letter was from Jack again and it was marked as sent just a few weeks ago after the first letter way back from 50 years ago.
A few other letters arrive from Jack from time to time. He explains his journey after leaving home, in search for work and a few things that happen in between, he talks about where he goes and what new things he finds.
Ashland
When the final letter arrives, Jack writes that he had settled down in Ashland. Now, you get to hear more about Leo himself in this Ashland of Shadows book review as the book starts talking more about him as well.
How he is moved by everything Jack says in his well-written letters and how, as a result of that, Leo decides to go to Ashland. To his surprise, a lot turns out great for him there as he meets the love of his love, a woman who is actually very similar to him.
Disappointment
They were both disappointed by how life and their pasts have treated them, but both were not going to let that make their futures worse as well. In this very interesting novel by Terence, you find out about a very dramatic and passionate story that is super relaxing to read.
Check Price on Amazon
Author
Books and Authors From the Same Genre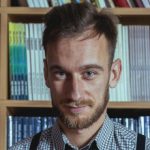 Robert is a science fiction and fantasy geek. (He is also the best looking Ereads writer!) Besides reading and writing, he enjoys sports, cosplay, and good food (don't we all?). Currently works as an accountant (would you believe that?)