Karen Witemeyer
Authoress Karen Witemeyer was born in the state of California, the United States of America. Witemeyer's work is primarily centered around the historical fiction, religion, spirituality, and, as the forte of the brilliant writer, romance genres.
Awards
Witemeyer has been the recipient of many an award, most notably the RITA award, Inspirational Reader's Choice Award, the HOLT Medallion, the National Reader's Choice Award, and the Christy Award. It is needless to say that Witemeyer is an exceptionally successful writer.
Short-Straw Bride Book
Life and Education
While Witemeyer was brought up in California, she relocated to Texas where she studied at the Abilene Christian University. You can even find her name on our list of the best Christian romance books. She acquired her Undergraduate and Master's Degrees in the subject of Psychology. In the meantime, Witemeyer had met her to-be husband and in a little while, the two were married. At the present moment, Witemeyer and her spouse both reside in Texas.
Check Price on Amazon
Career
Each month, Witemeyer has a giveaway whereby the winner is to receive not 1, but 2 inspirational historical books; the giveaway is hosted on her website, and on this same website a lot of gratis content can be found.
A worthwhile point is that Karen Witemeyer adores getting praise from her fans since her novels are written from them. She views it as a highly encouraging portion of her job and nothing warms the heart more than words of praise and encouragement from the people you're writing for. With all of that noted, now, we can give our book review.
Archer Brothers Series
The novel of Karen Witemeyer, Short-Straw Bride, is nothing short of brilliant and infinitely inspirational. It is a beautiful tale, gripping and engaging, and words cannot describe the magnitude of the novel.
It is the first novel in the series of Karen Witemeyer named Archer Brothers. Archer Brothers is consisted of three main novels and a couple of tie-ins, as well. Short-Straw Bride book was published in the year of 2012.
Tremendous Achievement
As we noted, this book is not a novel that can be generalized or elaborated on in a fast, hurried, or frantic manner. This kind of a novel cannot be encapsulated with a short synopsis or summary but needs to be read studiously so that it can be truly enjoyed.
Karen Witemeyer has written a story that lingers in the mind of the reader for far longer than what is needed to read the story. Many nights will be spent ruminating and lamenting what the story entailed and many yet until the point has been grasped. This book is a tremendous achievement in the genre where amazing novels are the norm. With that said, let's move along into our book review and meet the main characters.
Meeting Meredith
The protagonist is none other than Meredith Hayes. Meredith Hayes is just a child as we come to meet her. The first interaction between the reader and Meredith sees the young girl trying to get back her lunch box as it has been taken by a person who often bullies her.
In due time, we see that Meredith is susceptive to peer-pressure as many children her age are. She receives a challenge, a dare from her school friends. She is to step into the Archer Land. Concerning Archer land, we are told that it is strictly forbidden to step in there and rumors abound of how the Archer family is one to be feared of and to be shunned. Nonetheless, a dare wouldn't be a dare if a daunting quality weren't present and Meredith accepts.
Check Price on Amazon
Travis Archer
As she steps into the scary land, all seems to be well until her leg becomes trapped by a bear-trap or a trap of the same sort. In mere moments, a man storms out and tries to help Meredith with the trouble she has gotten herself into. We come to learn that this man is none other than Travis Archer.
We, as Meredith does too, see that the Archer family isn't quite as horrible, deplorable, or even scary as the rumors point out. In a short while, Meredith has had her leg freed from the steel prison and she is free to go back home, though with an injury. This memory of Archer would not leave Meredith for a long time to come.
The Memories of a Simpler Time Persist
We take a leap into the future of a number of years. Meredith is no longer a child, but all grown up. Her leg has still not recovered fully from the incident all that time ago. Throughout the years, she has thought about Archer quite frequently. After all, he did save her from so terrible an event and he is, for all intents and purposes, the boy of her dreams.
However, her immediate family – meaning her aunt and uncle – plan to marry her off to Roy Mitchell. Roy, himself, only wants to go through with the marriage for purposes of acquiring the land. We even see how damnable Roy actually is when he gives the orders for burning the Archer land so that he can get them to option off their property.
Warning
Meredith doesn't want to sit idly as that happens, so she sneaks off to the Archer land and tries to warn Travis and his brothers. The Archer family, however, are dumbfounded to see someone walking around their property knowing how everyone is warned not to trespass.
However, with the warning of Meredith also comes a memory of aid, one that is years old. Travis remembers who Meredith is and the story from then on develops to the startlingly majestic volume that our book review of Short-Straw Bride can't spoil. Take our word for it and pick this great novel up.
Must-Read
The Archer Brothers series has a number of tales to tell yet, so if Short-Straw Bride satisfies the reader – as we have no doubt it will –, then the rest of the series is a must.
Check Price on Amazon
Author
Books and Authors From the Same Genre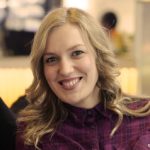 Alissa is an avid reader, blogger, and wannabe writer. (She's a much better cook than a writer actually). Alissa is married, has one human, one feline, and two canine kids. She always looks a mess and never meets a deadline.