Windows NT
Showstopper! tells a very inspiring story about the tech industry, more specifically, about the uprising of the Windows NT operating system that would be a major breakthrough for Microsoft.
G. Pascal Zachary
This story is told by nonother than a skilled former writer for The Wall Street Journal, G. Pascal Zachary. In his time at The Wall Street Journal, Zachary wrote more than 80 page-one articles and improved greatly upon his skills of writing his own books.
Showstopper! Book
Microsoft's Reputation
Zachary published this book in the 90s as well as another one called Endless Frontier which is regarding a story that studies the life of an iconic engineer. This book review of Showstopper! will tell you a story about Microsoft that Zachary has covered very nicely.
Check Price on Amazon
A Long Way
What this book tells the reader is the inside story of a project that started in 1988 which established Microsoft's great reputation as the one we know today. It talks about the time when Bill Gates hired David Cutler, who along with his team of genius programmers were set to create the operating system that would turn out to be used by huge numbers of people and become a truly great invention that reserved them a place in the computer history.
New Technology
Pascal Zachary covers the 5-year story of these people, this band of programmers that went to great lengths to assure that this project turns out as a success. Bill Gates is sure that this new technology will revolutionize the world as it can make everyday processes way easier regarding offering personal and work office solutions.
When this was released in 1993, it was the best attempt yet at this new technology as it was a time where something like this was very hard to do and never seen before. Zachary gives us the once in a lifetime opportunity to hear about the behind the scenes story of this group of programmers.
Full Dedication
How this project impacted their personal lives as the devotion and dedication to this project was intense and they weren't going to let anything stand in the way, how they spend countless hours fixing bugs, writing hundreds of thousands of lines of code, pulling their hair out trying to fix brain-boggling problems with the code, and truly hardworking times invested for a great cause.
Dramatic, Yet Fun To Read
As much as this is a behind the scenes story of a real event that happened many years ago, you find out in our Showstopper! book review that Pascal Zachary has also managed to make it a dramatic one, without adding anything fictional, but still making it fun to read, filled with exciting conversations, especially for fellow programmers who will have an easier time understanding what this group of people is talking about.
Inspiring Story
Overall, this book holds a truly inspiring story of a couple of programmers that made an astonishing invention over the course of five years and Zachary is here to tell you all about it.
Check Price on Amazon
Author
Books and Authors From the Same Genre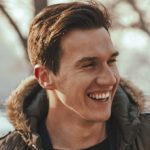 Michael is a graduate of cultural studies and history. He enjoys a good bottle of wine and (surprise, surprise) reading. As a small-town librarian, he is currently relishing the silence and peaceful atmosphere that is prevailing.