Many Aspects of Identity
Sister Outsider book is a collation of articles and speeches by the author Audre Lorde. In a world where designer labels are everything, this woman has multiple labels for the many aspects of her identity.
Audre Lorde's Sister Outsider is one of the most inspiring collections of Black Feminist books. Read more about this excellent book in our Sister Outsider book review.
Sister Outsider Book
Audre Lorde
Audre Lorde was a fiercely feminist Black lesbian and full-time author. She was exceptionally skilled at expressing herself in the form of poetry. Her influential writings have contributed to the expansion of current feminist theories. No wonder, that you can find this book in our selection of the best black feminist books.
Lorde did not shy away from sharing her life experiences to support the complexities of identity and survival as a Black woman. She was also a cancer survivor and embraced motherhood. There is hardly a topic about desperate times that Lorde didn't have words of hope and inspiration to offer to those who feel alone and abandoned.
Check Price on Amazon
Lorde The Philosopher
This intelligent woman has used philosophical understanding and added this ingredient to her literary genius to empower other women. She abhorred discrimination in any form, whether it be based on sex, race, or social status. She did not use her voice to appeal for sympathy or revenge for herself.
Audre Lorde did not come out of her ordeals unscarred, but she was not filled with bitterness. Her only desire was to inspire hope in those who are facing similar battles to those she has had to overcome.
Have Her Words Made A Difference?
Lorde's words encompass, deepen, and enhance our understanding of feminism. This is as much needed in today's world as it was when male dominance was thought to be God-ordained.
Although her writings have succeeded to some extent, sadly we are still facing many of the same types of prejudice now as we did in the 1970s when this book was first published. Some progress has been made, but the examples of hatred expressed in the world based on racism, homophobia, and class distinction are still directed at many people on a daily basis.
How Do Readers Review Sister Outsider?
Sister Outsider deserves every five-star review that it has received over time. It certainly belongs in the Best Black Feminist book category, but I believe that is too limiting! Its strong message resonates with anyone who cares about feminism and social equality. It is also a heartfelt plea for everyone to stand up against injustice whenever it rears its ugly head.
Face of Adversity
Readers are moved and deeply saddened to read this beautifully written collection of essays and speeches and they are sure to enflame women in all their glorious shapes, sizes, colors to be courageous and strong in the face of adversity.
I love the words of one male reviewer who has become a faithful disciple of Audre Lorde. Apparently, he keeps several copies of Sister Outsider handy to pass on to anyone he thinks will appreciate or benefit from her writing. He says, "It might save your life the way it saved mine, and I am white, male and straight." What an apt and charming tribute.
In Conclusion
Sister Outsider book shares a timeless message that we should pass from generation to generation. Even though she is no longer with us, Lorde's gentle, poetic words have as much influence and power as they did when she first wrote them. She has given us the powerful weapon of words that we can use to continue the battle that she fought her whole life. In doing so, we can help to make the world a better place.
Check Price on Amazon
Author
Books and Authors From the Same Genre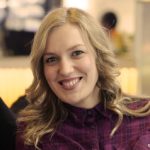 Alissa is an avid reader, blogger, and wannabe writer. (She's a much better cook than a writer actually). Alissa is married, has one human, one feline, and two canine kids. She always looks a mess and never meets a deadline.