Mark Lynas
Mark Lynas was born in the year of 1973, in Fiji. Lynas is a well-known British journalist, an author, and a very prominent environmental activist – the main concentration being, as one can expect, on climate change.
Mark Lynas was born in Fiji, was raised for the better portion of his life in Peru, and then for some period in the United Kingdom. The University of Edinburgh was where Lynas acquired his degree in history and politics. At the present moment, aged forty-seven, Lynas lives in Oxford, England.
Six Degrees Book
Career
Lynas has worked and does work giving his contributions to many magazines and newspapers. He has worked for the Guardian and the Observer, for New Statesman, Granta, The Ecologists, and plenty more.
Additionally, Lynas is noted to have worked on the movie named The Age of Stupid, released in 2009. Lynas is married to Mari Lynas, though it is not a known fact whether the couple have had children.
Check Price on Amazon
Contributions
Lynas' key contributions are, as we mentioned, in the sphere of environmental activism, namely pertaining to climate change. Lynas' own thoughts are that 'there is a fifty/fifty chance we can avoid a devastating rise in global temperature''. With all of that said, we can get down to one of Lynas' most famous books, and give our book review of Six Degrees. We even covered this book in our selection of the best books about climate change! Check it out!
One of the Most Important
Mark Lynas' formidable volume is named Six Degrees: Our Future on a Hot Planet. It stands today, even after more than a decade since its publication, as one of the most important books on the topic; nay, for our own time. The book was published in 2007, and we can now move onto why a book review of Six Degrees is what we've chosen.
Passive Awareness
For starters, it feels like a passive awareness, a muted or numb consciousness that our days, as a species, upon this wonderful planet might be numbered. Firstly, we've done more damage to it than millions upon millions of species before us.
However, we note that it is a passive awareness, and this is because the overwhelming majority of us doesn't seem too vexed or interested in the phenomena that is before us. Might it be humanity's compulsion to overlook issues that isn't staring it in the face?
Super Summary
What Lynas offers us a neatly compiled, superb summary and account of a plethora of research papers, scientists' ruminations, and warning that come from the most in-tune individuals on the subject. Many points of view and many methods have been exhausted so as to make up the brilliant book that is in front of the meticulous and attentive reader.
Essentially, Six Degrees is concerned with what the rise in temperature on our planet will mean for us, less importantly, and, more importantly, to our planet. With each single degree, right up until the sixth has been reached, that the planet gets hotter, things are subject to devastating change.
Morbid Conclusions
The mediums by which Lynas has come to the morbid conclusions he presents is by utilizing bleeding edge modeling via computers, a wide array of statistics, trends that can be measured and expected upon, and, of course, that history is doomed to repeat itself.
Each degree entails unbearable catastrophes, but once we have successfully – ironic, isn't it? – reached the sixth degree, the seas will have died, the heat will be overwhelming for most animals, wildlife and trees will be something of a bygone time, food will be as scarce as can be imagined, and diseases would be rampant.
Time to Act
Thankfully, Lynas deduces that there is still time to act, but even this time is running out. The changes would be minute for the individual, but they would be enormous for humanity. Two other books from Mark Lynas are The God Species and Fragile Earth. Both of the books offer much in terms of the environmental themes that Lynas speaks of.
Check Price on Amazon
Author
Books and Authors From the Same Genre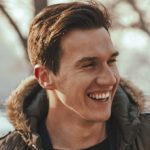 Michael is a graduate of cultural studies and history. He enjoys a good bottle of wine and (surprise, surprise) reading. As a small-town librarian, he is currently relishing the silence and peaceful atmosphere that is prevailing.