Nalini Singh
Nalini Singh was born on the 7th of September, 1977, in Fiji. Nalini is a writer from New Zealand, most primarily of paranormal romance books. The books of Nalini have been on the New York Times bestsellers list several times, but also on the equivalent lists of USA Today and Publishers Weekly.
Nalini, as we mentioned, was born in 1977 in Fiji, but she is actually of Indian heritage. As a mere child, Singh and her family relocated to New Zealand as an opportunity had presented itself. Singh went to the Mount Roskill Grammar School.
Slave to Sensation Book
Career
Nalini worked in Japan for a period of three years as an English professor, but also toured different parts of the continent Asia. Other ventures include lawyering, being a librarian, a general hand for a candy factory, and a bank temp.
Awards
In the year of 1999, Nalini took the third place in the RWNZ's (Romance Writers of New Zealand) 'Clendon Award'. Two years later, in 2001, she was awarded the Jane Porter Award for the highest-placed Mills and Boons, but also the 'Clendon Award's' Readers' Choice Award the same year.
These would follow through to become the very first published books of Nalini, in the year of 2003. Other awards that Nalini has been granted were the Sir Julius Vogel Award for best novella or novelette, and she won it twice, in 2008 and, then, again the following year. Nalini has published more than twenty novels, thus far. Having covered the details of Nalini's life, we can now give our book review.
Check Price on Amazon
Psy-Changeling Series
This is one of Nalini's most beloved books. Coincidentally, it is also a part of her all-time great, rather long series named the Psy-Changeling series. It is comprised of a total of nineteen primary novels, but there are a number of tie-in books, so that if we look at the series broadly, it consists of sixty-six novels. Slave to Sensation book is the first and, perhaps, the best of them. It was published in the year of 2006. You can also find it in our selection of the best paranormal romance books.
The Year to Which We Are Transported
The novel is set in the somewhat distant year of 2079. The world is essentially ruled by the psychically mighty race, the Psy, though they lack emotions and are coldblooded. The Psy have succeeded in making a mandatory code of quiet or silence. This code doesn't allow any emotion to be displayed, at all as they, the Psy, view it as something completely useless or superfluous.
However, amongst their members is Sascha Duncan. Duncan is forced to keep her ability to feel emotions – something that no Psy member should be capable of, but she is a kind of aberration in that respect –, as if she is found out, she will be sent away towards modification and forced rehabilitation.
The Changeling
The Changeling, another race living along with the Psy, is a race of shapeshifters that can transform from an animal to a human, and vice versa. Worth noting is that amongst the Psy and the Changelings live another race, our human race. They aren't at the forefront of the storytelling, though, but they are still present in the story.
It just so happens that Sascha is working side by side with Lucas Hunter, an alpha leader for the Changeling's Dark-River leopard group. They are tasked with finding where the murderer, seemingly of the Psy race, of a number of Changeling females, is located.
Check Price on Amazon
Furious Emotion
Oddly enough, it has been touted for long that a Psy member cannot be capable of murder since murder is based on a furious emotion, which the Psy cannot feel in their perfection. This murderer even took the life of Lucas' friend. Being in proximity to such a horrible situation, Duncan can scarcely contain the plentiful repressed emotions that she feels.
As the mighty panther in Lucas comes out, she shows all of the vigor that she has been keeping locked away. Even though such a thing is very much prohibited, the two come to find each other as kindred spirits and eventually begin a relationship, one under wraps, as if they are found out, it will mean a devastating change between the two races' relationship.
Invigorating Affair
The affair between Lucas and Sascha is a potently invigorating one. It begs the question of how the pages don't combust when the scenes between them always entail the most steaming and the most romantic.
They don't just jump each-others' bones, though. Their relationship is one based on emotions, ones that Lucas tries not to be the slave of even though, as a member of the Changeling race, he lives and dies by his emotions, and Sascha finally enjoys the right to convey them fully.
The Ins and Outs of the Psy Race
On the topic of the Psy, we should note that they are a nigh-perfect race, at least in their own opinion. The only thing between them and complete perfection is the fact that they are actually bread by virtue of emotions and feelings. As they view the emotional aspect of the individual as an obsolete mind, they have learned to link themselves into a large 'network'.
This network is comprised of the individual Psy minds, with which they are more powerful, and with which they can keep each other in check. Like in the fears of Sascha, if one is noticed to be feeling something, they are immediately rehabilitated and if such a thing seems impossible, they do away with them.
Powerful Novel
Nalini has made the story equally absorbing in terms of the action, but also in terms of the undeniable romance. A truly powerful novel. This has been our Slave to Sensation book review. The Psy-Changeling series features a great number of books in it, so that one can be sure that if Slave to Sensation book interests them, the series as a whole will be more than satisfactory.
Check Price on Amazon
Author
Books and Authors From the Same Genre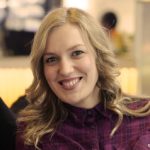 Alissa is an avid reader, blogger, and wannabe writer. (She's a much better cook than a writer actually). Alissa is married, has one human, one feline, and two canine kids. She always looks a mess and never meets a deadline.