Peter and Ginger Breggins
This very helpful little guide to one of the most used medical drugs in America is a book that is written by American psychiatrist and critic of shock treatment and psychiatric medication, Peter R. Breggin and his wife Ginger Breggin who is an experienced writer, editor, and photographer.
Clearing Up a Few Things
This book is made to clear up some things for the millions of people who are using Prozac for a variety of medical issues, such as obesity, PMS, back pain, serious depression, and much more.
Talking Back to Prozac Book
Thorough Research
Its main purpose is to show the people all of the things that are not told to them by the companies who make the drug themselves as well as many doctors. Thanks to some thorough research from the doctor himself, Peter Breggin, together with his wife, they have made this book as a guide and a way of revealing some secrets and truths about this commonly used drug.
Those are the exact things you will read about in the book as we are going to clear up more details regarding it in our book review of Talking Back to Prozac: What Doctors Aren't Telling You About Today's Most Controversial Drug.
Check Price on Amazon
Questions and Dilemmas
So, what are the things that you will find about in the book? Well, for example, Peter and his wife Ginger will tell you what they have found out regarding some commonly asked questions and dilemmas around the drug Prozac.
Slightly Boring
Another thing to mention is that some parts of this book can prove to be described in great detail which makes them long and boring, but surely they won't be boring to people who truly want to find out the truth about the drug. Things like what Prozac's label won't tell its countless costumers and consumers and what they are keeping from them that they feel is not important, but, in fact, is very important.
Life-Threatening Reactions
Next, you read about the truth about serious or even life-threatening reactions from the drug, because as the authors say in the book, they are not telling about all the side effects because it is bad for marketing, so you have this great book that tells you the truth and without consequence. After clearing that up, the authors move on to the next topic, cases of sexual dysfunction as a result of using Prozac, which appear mostly in men.
Anxiety and Panic Attacks
Other topics that are discussed in the book include whether Prozac can lead to violence, murder, or even suicide, they describe something that no one talks about, that Prozac can actually cause anxiety and panic, contrary to what they say which is that it cures these things.
Surprising Facts
One of the last things the authors tell you about is the things that Prozac has in common with some of the most dangerous drugs out there like cocaine and amphetamines. Most of the things mentioned in this Talking Back to Prozac book will definitely surprise you, but if you haven't seen it on TV doesn't mean it's not true, in fact, it may be more true because you haven't seen it.
Check Price on Amazon
Author
Books and Authors From the Same Genre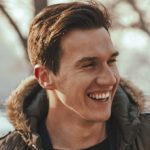 Michael is a graduate of cultural studies and history. He enjoys a good bottle of wine and (surprise, surprise) reading. As a small-town librarian, he is currently relishing the silence and peaceful atmosphere that is prevailing.