Stephenie Meyer
Stephenie Meyer, born as Morgan, was born on the 24th of December, 1973, in Hartford, Connecticut, United States of America. Meyer is a beloved American authoress.
It is no secret that the most famous work of Meyer's is her superb Twilight series, which has sold more than one hundred million copies and has been translated in more than thirty languages.
The Host Book
Education
Meyer, as we noted, was born in Hartford, Connecticut, to father Stephen Morgan, a financial officer, and to mother Candy Morgan, a homemaker. Meyer was brought up in Phoenix, Arizona, and went to the Chaparral High School which is located in Scottsdale, Arizona.
In the year of 1992, at the age of nineteen, Meyer was awarded the National Merit Scholarship, with which she funded her studies at Brigham Yung University in Provo, Utah. It was here that she acquired her Bachelor of Arts in English Literature in 1997.
Check Price on Amazon
Career
Upon graduating, Meyer was not at all experienced with writing or authoring, however one night, while dreaming, the foundations for her Twilight series were laid. Meyer, in her own words, was inspired by the novels of Jane Austen and by William Shakespeare, and it was in a short time that her first novel, Twilight, was published.
She was rejected several times, however, it only takes one chance to have everything stick. Little, Brown and Company was the first to offer Meyer a three-book deal worth three-quarters of a million dollars. And, the rest is history. Now, we can take a look at our book review.
The Host Series
This book is one of Meyer's greatest works, to date. The Twilight series is, by and large, her most popular work, however, The Host book is where the inventiveness comes in. For more info, you can also take a look at our review of the best science fiction books with female protagonists.
It is the first book in its same-titled series, with two books slated to be published one day, however, they still haven't been released. It, for instance, was published in 2008 and no word has been released on the progress of the series.
Storyline
The story, as the title surely implies, is one that deals with the onset of an invasion from outer space. The aliens at hand that have come by Earth refer to themselves merely as souls. In fact, insofar as they have been able to deduce, a soul is the most appropriate term for what they are, which is unwaveringly symbiotic.
The souls are capable of inserting themselves above the nape region, they climb up and connect to the brains of their hosts, and they can control the body with no issue. You can find the book in our selection of the best alien romance books as well. 
Decent Track Record
Thus far, they have succeeded in invading 8 other planets. They, themselves, have three implicit classes of beings, namely the following – Healers, that act as their doctors; their police force are the Seekers; and the overwhelming majority are only called Souls.
Unlike other alien invasions that are featured in science fiction novels, stories, movies, shows, and the like, the Souls aren't interested in anything more than acquiring the knowledge and insight of their hosts, though their means are less than preferable for the latter.
Check Price on Amazon
Subtle Approach
They don't praise violence, nor are they equipped with alien tech so as to enslave worlds, but merely go about their missions in a subtle manner, without anyone realizing what has occurred. The only technology they utilize is linked with rejuvenation and traveling through the cosmos.
Additionally, without having a host, the aliens don't seem to be capable of showing or conveying their own innate dispositions, but seem to rely on the memories and experiences that they've gathered from the previous hosts.
Emotional and Troubled Race
What they find odd about Earth is the fact that on other planets they were accepted without a fuss, while on Earth they are feared. They've never encountered a race that is as various, as emotional or as troubled as the human one. The only way of discerning whether or not a human is currently a  host to the Souls is by examining their eyes.
Amongst the very scarce humans that are not hosts is our main character, Melanie Stryder. Melanie is unwilling to let her body become a host to the Souls so she opts to commit suicide. However, the aliens catch a word of this and rejuvenate her completely. The Soul that attaches itself to Melanie is referred to as the Wanderer.
The Wanderer
The Wanderer's name comes from the fact that it has traversed many a planet, but never found a host to really bond with. Commonly, upon attaching itself, the Soul doesn't leave the Host, but continues about its life as usual.
The only thing that the Wanderer can do is to attempt to bond with the mighty, resistant spirit that is Melanie's. With time, though, the two, for the virtue of sharing the same body and mind, come to accept each other and learn of one another's thoughts, needs, ruminations, and aspirations.
Without a doubt, this book is one of Meyer's most striking novels ever, and it should not be glossed over by any means. Our The Host book review has hopefully shown how intriguing and entrancing the novel really is.
Our Recommendations
This book is, as we mentioned, supposed to be followed by two more books, but it's been twelve years since its publication and there hasn't been any word on whether the project is still being worked on. On the other hand, Meyer's The Twilight Saga series is always a treat to read while we wait. We covered the saga in our review of the best vampire books for teens, too. Make sure to check it out.
Check Price on Amazon
Author
Books and Authors From the Same Genre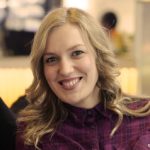 Alissa is an avid reader, blogger, and wannabe writer. (She's a much better cook than a writer actually). Alissa is married, has one human, one feline, and two canine kids. She always looks a mess and never meets a deadline.