Jennifer Probst
Jennifer Probst is a terrific novelist whose works we absolutely adore. On the other hand, Probst doesn't seem to be much of a fan of putting out private information about herself. However, it is a fact that Jennifer has been atop the Wall Street Journal, NYT, and USA Today bestseller lists, so that we can agree that she is a top writer, nonetheless.
The works that Probst publishes belong to the erotic and contemporary romance genres, with her The Marriage Bargain book being definitely her most notable. As of yet, Probst has sold more than 1,000,000 copies of her works.
The Marriage Bargain Book
Career
Probst first began creating stories when she was only 12. She found the reception that she got from her friends and mates at school to be more than encouraging, so that Jennifer chose to become an author. Her devotion to becoming a writer never waned even as she went through marriage, two pregnancies, acquired her Master's degree, and so on and so forth. With that said, Probst hasn't stopped publishing one bit since her first book. With that said, we can now take a look at the book review.
Check Price on Amazon
Marriage to a Billionaire Series
This book is a superb story from Jennifer Probst and is widely regarded as her greatest achievement as an author. Accordingly, the book is also the most commercially successful novel that Probst put out. It is the first novel in the four-novel – not counting the tie-ins, of course – series named Marriage to a Billionaire. The book was published in the year of 2012. You can also find it on our list of the best billionaire romance books.
Meeting the Main Characters
The two main characters are Alexandra Maria McKenzie, nicknamed Alexa, and Nicholas Ryan, nicknamed Nick. Alexa, even as a child, had had feelings for Nick and adored him for the vast majority of her childhood.
Nick, on the other hand, was always wont to tease her quite a lot, much to Alexa's chagrin. One day, Nick's teasing and the making fun of got so intense that Alexa's thirteen-year-old heart was split into two halves. This would be the last time, Alexa thought, that she would associate herself with Nick.
15 Years Later
Nearly one decade and a half into the future, Alexa is a twenty-seven-year-old, and has found herself in what seems to be a pickle. Alexa desperately needs to find a spouse of her own, hopefully one that has a lot – and we mean a lot – of money, and she needs him and it as fast as humanly possible.
In her heart, however, Alexa has always had a dream where she would meet her Prince Charming, fall in love with him, get married, kids, and the whole nine yards. It is not a featherweight feat by any means that she is giving up on those wishes of hers, but she needs the money to keep her family home. As such, nothing is going to stand in the way of Alexa and she is prepared to go great lengths.
Check Price on Amazon
A Hasty Deal or an Act of Destiny
Nick, on the other hand, is now thirty-years-old and in no less of a pickle than Alexa. Nick was going to inherit a large sum of money from his Uncle Earl, but at the last minute, the conditions were all altered leaving Nick feeling as if he had been properly bamboozled. The money, to be frank, isn't what Nick wants so much, but the architecture company named Dreamscape.
Nick fancies himself as an artist and the fact that he could own such a wonderful firm, one that blends inventiveness with feelings with ease, leaves him very much invigorated. Everything had been set and done and Nick was just about to get what he wanted, when Earl added the condition that Nick was to marry before the allotted time had gone by.
Number One Option
For what it's worth, Nick isn't someone that daydreams about having a big family, a spacious and well-kept house, backyard, wife; he doesn't even believe in love. However, when the rules have been flipped and his inheritance is put into question, Nick has got to think of something fast.
When it becomes apparent that Alexa is the number one option that Nick has and vice versa, both of them aren't exactly ecstatic about this prospect. Alexa's dream husband was hardly the way that Nick acts and Nick doesn't have the fondest of memories of Alexa, but when they are at their wits' end, what else can they do?
Breaking the Agreement's Rule
As Alexa comes to meet Nick, she sees that he isn't the same person that he once was. For one, he is a lot more reserved, aloof, and though his opinions on the faculty of marriage aren't up to par with hers, she can settle surely. And Nick just needs someone to sign the dotted line and the prize is all but his.
As such, the two of them strike a deal. It isn't a genuine marriage that they agree to, but more of a business contract. They're to be together for a single year, Alexa is to get all the money that she needs, and Nick gets his coveted Dreamscape. Once a year has transpired, they don't have to see each other anymore.
Blurred Lines
As the two begin spending time together more and more, the lines between a feigned orderly life and falling deeply in love with each other become blurred. Now whether they actually agree to try and date or they split up before they can get what they needed, our The Marriage Bargain book review can't say, but we are sure that picking up the novel will help with finding out what happens next. Provided that we've piqued your interest, of course.
There's More
The Marriage Trap and The Marriage Mistake are the two next novels in the Marriage to a Billionaire series of Probst's and we wholeheartedly recommend them. We also suggest to take a look at our Love on Beach Avenue book review.
Check Price on Amazon
Author
Books and Authors From the Same Genre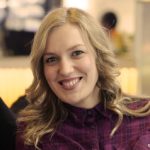 Alissa is an avid reader, blogger, and wannabe writer. (She's a much better cook than a writer actually). Alissa is married, has one human, one feline, and two canine kids. She always looks a mess and never meets a deadline.