Nicholas Charles Sparks
Nicholas Charles Sparks was born on the 31st of December, 1965, Omaha, Nebraska, United States of America. Sparks is an American author of romance novels, while also having dabbled in the screenwriting waters.
Life
Until now, Sparks has published a total of twenty-two books. A number of Sparks' works have been so nicely received that they have spawned a silver screen adaptation, promptly. Nicholas Sparks, as we mentioned, was brought up in Omaha, Nebraska. His father, Patrick Michael Sparks, worked as a professor of business, while his mother, Jill Emma Marie Sparks, born as Thoene, was a homemaker and an assistant to an optometrist.
The Notebook Book
Education
Sparks also had two siblings; older brother Michael Earl Sparks and younger sister, Danielle Sparks. His younger sister's untimely death was what inspired Nicholas to write his wonderful novel A Walk to Remember.
In 1984, Sparks graduated from Bella Vista High School, as the valedictorian. Sparks majored in business finance from the University of Notre Dame. In 1988, Sparks met Cathy Cote of New Hampshire, who would become his wife the following year on the 22nd of July, 1989.
Check Price on Amazon
Career
Following college, Sparks worked in real estate appraisal, waiting on tables, selling products via phone, even beginning his own manufacturing business. However, soon after, Sparks devoted himself completely to writing and found that it was his forte. If you want to learn more about his work, take a look at our review of the best Nicholas Sparks books.
Family Life
Nicholas, as is known, is of Czech, English, Irish, and German descent. Nicholas was married to Cathy, with the couple living together in New Bern, North Carolina. They had five children, in total.
However, on the 5th of January, it was reported that Sparks and Cathy had agreed to separate, divorcing shortly after. In spite of their separation, the two still are raising their children together, namely in the Catholic faith, as the two of them are devout Catholics. With all of that said, we can now continue to our book review.
Universal Praise
This book from superb romance writer Nicholas Sparks was published in the year of 1996. The book garnered universal praise so much so that it received a movie adaptation of the same title in 2004. We love the novel so much that we included it in our selection of the best romance books ever. Make sure to check it out!
A Romance You Won't Forget
The Notebook book starts out with a somewhat older person. This older person is sitting in the general proximity of an older lady, who we learn is the man's wife. We see the man telling his wife a story of sorts. As the man's storytelling capabilities are in full effect, we take a step back in a time wholly alien and entirely theirs. We see the couple and how they were when they were just a pair of adolescents.
The man, or, as we see him, the teenager, is named Noah. His to-be wife is Allie. The two had met a fairly long time ago, in 1932. The two had spent an entrancing, indelible months during the summer period together. They were two kindred spirits enjoying their time in the heat and in the ferocity of the 1930s, caring not for the troubles and toils of life as it was or as it was coming.
Check Price on Amazon
Very Different
However, the two weren't similar in a few facets. For instance, they come from different sorts of families, Allie's wealthy to Noah's middle-class. This aspect was certainly at the forefront of considerations that Allie's family had. In spite of all that, Noah and Allie still tried to stay together and go against the issues and obstacles that presented themselves.
Pulled Apart
As it would happen, Noah can't do anything but move. And, he moves all the way to New Jersey. It isn't long that he stays in New Jersey, because as we know the second World War was building up and he was, as it so happens, drafted to join the military.
Allie, on the other hand, went to college. It, too, wasn't long until she acquainted herself with an attorney, and subsequently married him. This choice of hers was one that her family approved and favored greatly to any and all previous love interests of Allie's, especially in comparison to Noah.
Life Goes On
Throughout their time, one enjoying the beautiful life that had been nearly weaved just for her, and the other in the viciousness and horrors of wartime. Be as it may, life had to go on, but what could go on and forget the bliss that the two enjoyed were their hearts. It proves to be an insurmountable mountain; they just can't let go of the only thing that made them feel alive.
As we learn, the memories that they had of the time together in that summer nearly a million years ago is one that sticks with them, though not forever.
Painful Truth
As it happens, we take a leap towards the future – or the present, for that matter – with the man telling his wife that same story. We learn that this isn't the first time that the lady's ears had taken in the story, though to her mind, it seems that it is the first time she's hearing it.
In the trademark Nicholas Sparks way, the story is a tragic one, though one that still boasts a happy ending. The book is one of the greatest romances of the twentieth century, and perhaps even of all time. Tears will fall, smiles will rise, and The Notebook book review comes to an end.
Other Great Works
Dear John and A Walk to Remember are two other books from the wonderful mind of Nicholas Charles Sparks. They are sure to make you feel the true power of romance novels.
Check Price on Amazon
Author
Books and Authors From the Same Genre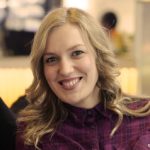 Alissa is an avid reader, blogger, and wannabe writer. (She's a much better cook than a writer actually). Alissa is married, has one human, one feline, and two canine kids. She always looks a mess and never meets a deadline.