Nora Roberts
Exceptionally talented authoress Nora Roberts was born on October 10th, 1950, In Silver Spring, Maryland, USA. Nora Roberts is the professional name of Eleanor Marie Robertson. Additionally, for other genres, used are the following pseudonyms: Sarah Hardesty, J. D. Robb, and Jill March.
200+ Novels
As of the present moment, Roberts has published more than two hundred novels. Her figure is a renowned one in the world of romance writing, as she was the very first novelist to be inducted in the RWA's (Romance Writers of America) Hall of Fame.
The Obsession Book
Early Life
Nora Roberts was brought up in Silver Spring, Maryland. Nora was the fifth of five children. The family of Roberts was of Irish heritage. Even Nora, herself, says that she recognizes herself as an Irishwoman. Nora attended a Catholic school. When she was in the second year of her high school education, Nora transferred to a public school – Montgomery Blair High School.
Nora met her first husband, Ronald Aufdem-Brinke, in high school. The duo waited until they finished high school and immediately got married, much to the chagrin of Nora Roberts' family who were disproving of the marriage. They had two children together, but divorced in 1983 after fifteen years of marriage. Two years later, Nora met and married her second spouse Bruce Wilder.
Check Price on Amazon
Career
Nora started writing in the winter of 1979. She was home and the children were unable to leave for school in light of a terrible blizzard. She began jotting down the ideas that she had and her passion for writing was founded. In a little while, Roberts had written as many as six manuscripts. Nora soon began devoting herself completely to writing novels and the rest is history.
Standalone Novel
This book is truly amongst one of the best novels, especially concerning the subject matter, that Nora Roberts has penned. It is actually one of her hidden gems that not as many readers have picked up, but it is nonetheless a treat. The Obsession book is a standalone novel that was published in the year of 2016.
The main character of the novel is Naomi Bowes. Naomi has spent the majority of her life atoning for the transgressions of her father, at least in a sense. Naomi had been just a mere child when she came by the discovery that changed everything around her.
Horrible Discovery
One day, Naomi found out that her dad had kidnapped and abused a young girl in a cellar. The cellar was located on their property in a wooded area. No words can aptly describe what Naomi felt when she made this horrible discovery. A mere kid, she still knew that this was the cruelty of the utmost level.
Naomi, just eleven at the time, helped the young girl escape and this spawned a formal police investigation. What may the conclusion have been? Naomi's father was a serial killer that had been kidnapping, torturing, and slaying girls for years and years.
What Kind of a Man Was Naomi's Father?
The man had been hoodwinking the people around him for a long time. He lived with Naomi, her mother, and brother, all the while doing fiendish, horrible, and deplorable things as he sullied so many victims. In terms of the family, he had never hurt any of them, at least physically, but this event sparked a change in the family's life that could never be forgotten.
Check Price on Amazon
The novel is subdivided in two parts. The first part is when we see Naomi make the discovery and as she soon moves to the home of her uncle. She grows up and is interested in photography, but soon gives up her itinerant lifestyle and settles down. Naomi's brother went on to work with the FBI.
Always Trouble
The second portion of the story follows Naomi in Sunrise Cove. Naomi has lived all of her life since that horrible day when she was eleven on guard. She can never let loose or relax because as soon as she does, people begin talking, rumors abound, and that is always trouble.
Whenever anyone understood even an inkling of who Naomi actually was, she was sure to be harassed. In Sunrise Cove, Naomi tries to live a quiet, secluded life, not wanting to be involved in the business of the residents. One such resident, a Xander Keaton, is all the more interested in Naomi because of this, though.
Can Naomi Start a New Life?
Naomi, little by little, gives in and begins getting to know Xander. As she grows a slight bond to him, she feels that this is the onset of something that will keep her tethered to this town since she has been a wanderer for so long, refusing to grow attached to anyone. Xander starts to piece things together about Naomi and who she might be.
Soon after her coming to the town, though, a murder happens. Another and yet another follow, and we see that all is not well. In spite of the genuineness and pleasantness of Xander and Naomi's interactions – they adopt a dog, have dinner together frequently, take pictures, and the lie –, the past isn't ready to move on from Naomi.
There is something even more insidious about these murders as they are all exclusively women and they, in one way or another, carry a resemblance to Naomi.
Plenty More
Holding one's breath will be the norm when reading The Obsession book surely. It is a novel whose grip is otherworldly. Our book review of The Obsession has hopefully succeeded in conveying the novel's might. The Witness, Vision in White, and Whiskey Beach are a few other Nora Roberts novels to satiate any appetite for her delicious tales.
Check Price on Amazon
Author
Books and Authors From the Same Genre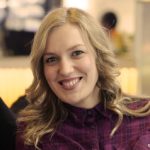 Alissa is an avid reader, blogger, and wannabe writer. (She's a much better cook than a writer actually). Alissa is married, has one human, one feline, and two canine kids. She always looks a mess and never meets a deadline.