William Faulkner
This historical fiction novel is by author William Faulkner and it tells the story of a brave and ambitious family and their journey throughout the unpredictable events of the American Civil War. You get to meet quite a few characters in this book which we will show you a thing or two about some of them in this book review of The Unvanquished.
Outstanding Imagination
It is one of the most interesting books about the American Civil War and what kind of things could have gone down at that time. William uses his outstanding imagination to write this fictional story about some of the events that he has thought up to be possible in that time in America. You can learn more about the book in our selection of the best post-civil war books.
The Unvanquished Book
Sartoris Family
Most of the story focuses on one family and its characters, the Sartoris family. The story about these people spans over somewhere around 11 years and you get to see two of the most important characters in it, two young boys named Ringo and Bayard, they grow up and learn how the world changes along with the events of the horrible Civil War.
Check Price on Amazon
Ringo and Bayard
In fact, these two boys are the first characters that you get to know from this The Unvanquished book review. Bayard is a white boy who was lucky enough to be born in some kind of wealth even though he was the son of a wealthy slave plantation owner.
His friend Ringo was an unfortunate black child which immediately meant he would become a slave back then. But Ringo was also lucky enough that Bayard was his friend and cared about him dearly.
Union Soldiers
The book actually starts with these two characters as they are playing outside in the yard and suddenly another slave named Loosh interrupts their games to tell them something important. He lets everyone know that the Union soldiers have arrived in Mississippi.
A little bit of doubt is present here and there but this story is well confirmed when Bayard's father returns with the terrible news that Vicksburg has been lost to the Union. This news brings a bit of panic and the boys actually do a pretty stupid thing as one day they see Union soldiers close and they decide to take a musket and fire at a soldier. They were lucky enough that they only hit the horse and the soldier decided to let it pass out of pity.
Granny Millard
As the story progresses, the boys get older and you see how they actually change a lot. Along with that change you get to meet one more special and very interesting character from this The Unvanquished book review.
She is Granny Millard and she proves as a very intriguing and clever character as she decides to take action after her silver is being stolen by Yankees and she manages to devise a scam to take it back and she actually does this over and over to more people she hates.
Drifting Apart
You are definitely going to have a fun time reading about Granny's adventures if nothing else. However, the story always tends to bring more focus to the two boys. As they grow, you get to know them better. Ringo proves to become a bit smarter than Bayard and Bayard starts to take more responsibility as he takes command of the plantation. Their friendship actually starts to strain as Bayard starts caring more about his new title and inheritance.
There are many books about the American Civil War, fiction and non-fiction, the all prove quite interesting when it comes to reading about hard times such as those and if people decide to stand together or fall apart. Take a look at Faulkner's story and see how he imagines it.
Check Price on Amazon
Author
Books and Authors From the Same Genre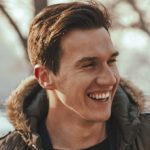 Michael is a graduate of cultural studies and history. He enjoys a good bottle of wine and (surprise, surprise) reading. As a small-town librarian, he is currently relishing the silence and peaceful atmosphere that is prevailing.