Naomi Klein
Naomi Klein was born on the 8th of May, 1970, in Montreal, Quebec, Canada. Naomi is a prominent Canadian social activist, filmmaker – particularly concerning capitalism and globalization –, and a famed author. At the present moment, Naomi works as the Gloria Steinem Chair, at Rutgers University, as pertains to the Media, Culture, and Feminist studies.
Life
Naomi, as we mentioned, was raised in Montreal, Quebec. Klein grew up in a family of Jews, who, themselves, had a lengthy history of activism for peace. Naomi's own parents – Michael and Bonnie Sherr Klein – were, in their own words, hippies. The two had emigrated from the US in the year of 1967, voicing their resistance to the Vietnam War.
This Changes Everything Book
Career
Bonnie worked as a documentary movie creator. Her most famous work is a movie named Not a Love Story. Michael, on the other hand, is a physician. Klein married documentary movie creator Avi Lewis. The couple have had one kid, to date, – son Toma, born on the 13th of June, 2012.
Most Famous Work
Having said all of this, what we'll be concerning ourselves with today is the most famous book that Naomi has published. It has to do with climate change and, as we mentioned above, capitalism. This will be our This Changes Everything book review. We covered this amazing book in our selection of the best books about climate change too. Check it out.
Check Price on Amazon
True Primer
In the year of 2014, Naomi Klein published her brilliant, beloved volume named This Changes Everything; Capitalism vs. The Climate. It is undeniable that Klein's work is one of the top books – a true primer on the subject – for comprehending the obstacles that can be seen in the (near) distance as we move through the 21st of century.
Unrestrained
Klein, in her wonderful book, concerns herself with the outcomes that are sure to follow and ensue because of how unrestrained our time's capitalism has become. Even now – even for the last fifty or so years –, the effects that the lack of greater regulations for our capitalistic society can be seen and felt al throughout the world.
Naomi, accurately and succinctly, explains how our society doesn't just undermine the lower and middle classes that it has, but also helps the inequity that is all the more present, society becomes unstable because of how no one is held accountable in spite of astounding influx of environmental transgressions.
Something to Be Worried About
It, in a sense, ensures that the poor stay the poor, and the rich get richer. Klein makes the book much easier to be read and understood by the readers because she voices out her own resistance towards accepting the fact that climate change is real and that it is something everyone should be worried about.
Warming and Societal Problems
Accordingly, she also had second thoughts about how our capitalistic society affects global warming and, more provocatively, societal problems. However, Klein also believes that the only way towards getting anything done against the obstacle ahead of us all is by becoming aware and facing what's in front of us, and not by letting activists be the only ones dealing with it.
Not Just Propaganda
It is very obvious that climate change and global warming aren't just propaganda from the liberal side. It is very real and we mustn't let ourselves be tricked by petty politics and childish ignorance.
Words of Wisdom
Klein's words of wisdom speak of what the changes and modifications to all of society must be made if we are to lower gas emissions, evade the disasters and catastrophes that climate change entails, and make the world a better place for everyone in it, especially the world, itself.
Other Works
Naomi Klein has written a plethora of books on various subjects. Other books which are sure to intrigue readers are the following: No Logo, The Battle for Paradise, and No War.
Check Price on Amazon
Author
Books and Authors From the Same Genre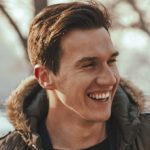 Michael is a graduate of cultural studies and history. He enjoys a good bottle of wine and (surprise, surprise) reading. As a small-town librarian, he is currently relishing the silence and peaceful atmosphere that is prevailing.