Mark Tufo
Zero is a prequel, available only in audio format. The listeners will be brought back to the days before the outbreak has started and learn more about the zombie virus, patient zero and all the events that managed to pretty much wipe out the human race.
New World Order
The virus was released by people seeking a new world order. However, they had no idea how destructive their virus will really be. Listen to how scientists, marines led by Major Sanders and Harry race to figure out how to stop the virus that is rapidly spreading through the entire world.
Zombie Fallout Book Series
Michael Talbot
In the first book of Zombie Fallout Book series, we meet Michael Talbot and his family trying desperately to survive in a world inflicted with a deadly flu virus.
Cure
A "cure" that turns the dead into zombies and a powerful Zombie Queen. Mike has to use all his powers of survival to keep his family alive in Little Turtle.
Check Price on Amazon
Leaving
Following straight on from the first book, the Talbot family and a group of friends have left Little Turtle but find themselves facing more than just the terrifying zombies.
Long Journey
They journey across the country and find death and destruction everywhere. With normal society broken beyond repair, the Talbots have a life or death struggle ahead. We have covered this book in our article about the best zombie book series. If you are interested, check it out!
Check Price on Amazon
Eliza
The Talbot family continues to try and outrun the zombies as well as the evil Eliza as the apocalypse makes itself felt around them.
Tommy
Mike has another fear closer to home – his friend Tommy is not all he appears to be.
Check Price on Amazon
Flashbacks
The End Has Come and Gone tells the story in the form of flashbacks.
Salvation
We are kept riveted as we hope for salvation for the Talbot family and the group of survivors in this apocalyptic world.
Check Price on Amazon
Split
Mark Tufo has kept the suspense going with this rollercoaster ride of a fifth novel. With the group split up, most of Alive in a Dead World is about them trying to re-group and leave Dodge.
Efforts
However, their plans are doomed to failure with the Zombies and devious humans trying to thwart their efforts.
Check Price on Amazon
Questions
Are they losing the battle? Will the enemy achieve their goal of destruction? Is Michael Talbot dead?
Favorite
Many reviews of Zombie Fallout book series say that this is their favorite book of the series.
Check Price on Amazon
Race Against Time
It's a race against time as Mike tries to save his son and best friend from turning into Zombies.
Humor
Telling the story through Mike's journals, we hear his thoughts, his sarcasm and even a bit of humor amidst the horror of their world. Each book in the series seems to be better than the last.
Check Price on Amazon
Evil Group
After escaping a zombie mob, the Talbot family is captured by an evil group trying to dominate the world.
Ultimate Conflict
Tommy, a 500-year-old vampire is their only hope as Mike heads towards the ultimate conflict with an old enemy.
Check Price on Amazon
Why?
One wonders how the Talbot family keeps going against all the odds.
Survival in Question
In this dark book, vampires are closing in on them and it is doubtful that they can survive.
Check Price on Amazon
Never a Dull Moment
There is never a dull moment in this series, and with the humor and horror that we have come to expect from these books.
Struggle Continues
The Talbot tribe continue their struggle to stay alive. Some old characters return and they are not all nice.
Check Price on Amazon
A Bit Tricky
Reviews of Etna Station are not as glowing as that of previous books in the series. Keeping the characters alive and convincing is proving a bit tricky.
Supernatural
In their desperate attempt to reach Etna Station, they have still had enemies to conquer and they come in a range of supernatural forms.
Check Price on Amazon
NYC
Just when they have settled at Etna Station, Mike is sent off to NYC on a secret mission.
Super Predator
Things go awry when a super predator appears in the ruins of the devastated city. Mike and his crew have to make a tough choice between their families or the fate of humanity against the deadly Zombies.
Check Price on Amazon

Profound and Entertaining
Right to the end, these books continue to be ingenious, profound and entertaining. Everything you could ever want in a Zombie series. With his world crumbling around him, Mike and his crew must make a perilous journey that is likely to end badly.
Confusion and Terror
In The Perfect Betrayal, there is confusion, terror, Zombies, and excitement. Hopefully, we will find out if the Talbot crew survives, as well as the world at large.
Check Price on Amazon
Author
Books and Authors From the Same Genre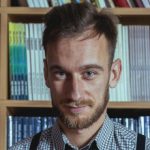 Robert is a science fiction and fantasy geek. (He is also the best looking Ereads writer!) Besides reading and writing, he enjoys sports, cosplay, and good food (don't we all?). Currently works as an accountant (would you believe that?)