Best-selling Horror
Darcy Coates is a USA Today best-selling author hailing from the Coast of Australia. While Darcy herself loves to be surrounded by forests and mountain ranges, it may come as a surprise to anyone who is not familiar with her work that the best-selling Darcy Coates books are of the haunted house variety. Darcy has said that she gets her book ideas from films, the things she sees whilst travelling, and imagining what people's biggest fears are. It is no wonder that the best novels by Darcy Coates have been described as "dark", "disturbing" and "suspenseful".
Sitting In Suspense
Fear not, fellow readers! Darcy Coates' best books may be of the horror and suspense genre, but they are well received. In this article, I will break down 10 of the most popular Darcy Coates books. This will make it easier for my fellow ghost-story lovers to decide which book they want to start with. After this, you will be dying to read them – pun intended. While I will be referring to the best Darcy Coates books that are currently out, keep in mind that she always has new projects in the works – and each book is better than the last.
---
Best Darcy Coates Books
---
A House Of Secrets
The Haunting of Ashburn House is the perfect place to start for anyone who loves a little bit of suspense. It is one of the best rated Darcy Coates books, and for good reason! The story follows Adrienne, who has inherited Ashburn House from her great-aunt Edith, whom she only met once as a young girl. This is a gift that Adrienne simply cannot refuse. She packs her suitcase and her cat, Wolfgang (who was truly the star of the show) and moves in right away.
Little does she know, Ashburn House has secrets of its own, and Adrienne is starting to realise that the nearby townsfolk were right: there is something unnatural and sinister going on.
A Thrill Ride
After reading this book, I can understand why it is considered one of the best Darcy Coates novels. I felt like I was on the edge of my seat the entire time. Ashburn House is totally creepy, from the writing on the walls to the mysterious murders of the family that used to live there.
If you're looking for an exhilarating read, this is the book for you. It has a great storyline, chills and thrills, and a fantastic ending. My favourite part? Wolfgang the cat. That little guy was a highlight of this book for me, and the reason I would rate it one of the top Darcy Coates books to date.
---
Forgotten Secrets
Daniel is in dire straits and in need of money, when a note is slipped under his door. He is offered the job of groundskeeper at the old and abandoned Craven Manor. Despite the mysterious nature of the offer, Daniel has no choice but to accept. Upon arrival at the abandoned mansion, Daniel realises that there is something eerie about it. It is almost as if the Manor itself is alive.
The more time Daniel spends there, the more he realises that the Manor contains secrets of the supernatural variety that have long been forgotten. The way the reader is immersed into Daniel's story is exactly what makes this one another addition to your Darcy Coates book list. The constant twists, turns and spookiness will definitely keep you on your toes! As the story intensifies, the more the historical events surrounding the Manor are revealed.
Real Characters
I found this book to be one of those ones that stays with you even after you have finished reading it. It is why Craven Manor is one of my top ten best books by Darcy Coates. This book keeps you guessing, but also has characters that you will come to love. Daniel is the type of character that you are immediately endeared to, which just makes the story all the more enjoyable.
This book has such an easy flow to it, but leaves you wanting more at the end. If you love a story with likeable characters, supernatural elements and exciting twists that you don't see coming, then this is definitely the book for you.
---
Hiking Horror
If you're looking for something that still has the best books by Darcy Coates horror elements, but with a crime thriller twist – then look no further. When 22-year-old Eileen goes missing while hiking in Ashlough Forest, her friends don't want to believe the worst. A police search party is sent out when Eileen's camera is found, containing unexplainable photos taken after her disappearance.
After no success, the police search is eventually abandoned, and Eileen's friends decide to look for her themselves. As this steadfast group of friends venture further from the hiking trails, they start to grasp that Eileen's disappearance may not be an accident. They also realise that they are not alone in Ashlough Forest. Something is hunting them.
Mystery INC
I would say that Hunted is definitely the best Darcy Coates novel if you want a mystery without the supernatural element. It has action and adventure mixed with horror. The more I read it, the more I was rooting for this group of friends. They reminded me of the lovable Scooby-Doo gang. Despite all the unexpected twists and turns, they will not stop until they find Eileen.
This Darcy Coates best book is one that would appeal to a wider audience. There is a surprising twist at the end, that I honestly did not see coming, which really elevated this book for me. If you like survival horrors, then make sure to give this one a read! Darcy Coates shows that she can definitely write more than just ghost stories.
---
A Quiet Place
If you're not really in the mood for a supernatural story, then Black Winter is the best Darcy Coates series for you. It consists of Voices in the Snow, Secrets in the Dark, Whispers in the Mist and Silence in the Shadows. Voices in the Snow introduces us to Clare, who is on her way to bunker down with her aunt and sister after cities worldwide all of a sudden go quiet, with no explanation and no communication.
On the way to her aunt, Clare is in a car accident. She wakes up in a mansion to a man named Dorran telling her that he saved her life, while cleaning her mysterious wounds. As Clare slowly starts to remember what happened, she realises something inexplicable is going on in the world outside. Is it safer to be in this mansion with a stranger, or to brave whatever is waiting for her out there?
A Post-Apocalyptic Series
This best Darcy Coates series is for all you post-apocalyptic lovers. When I first started this series, I thought it was going to be another haunted house story, but I was wrong, and happily so.
With likeable characters, an amazing storyline and atmosphere, and of course, some twists and turns, this top-rated Darcy Coates book series is one worth reading. Throughout these books, the reader is taken on a journey where Clare has to fight to survive not only the creatures lurking outside, but also humanity itself.
---
A Haunted House
If I had to pick the scariest out of all the best Darcy Coates books, it would be The Carrow Haunt by far! This book had my heart racing at times. It follows Remy, who is a tour guide for the famous Carrow House. Notorious for being haunted, the previous owner that died there was supposedly a serial killer.
Remy has always wanted to experience the paranormal phenomena that is talked about at Carrow House. When a group of guests asks to stay in the house for a week to see if the ghost stories are true, Remy sees this as an opportunity to finally witness the hauntings of Carrow House with her own eyes. It may just be the gravest mistake she has ever made.
Heart-stopping, Thrilling And Terrifying
I found that this book started so well, with Remy describing the different murders that happened in each room. Every shadow in the corners of the house left you convinced that something was going to jump out. The unexpected twist for me is that the house isn't the only thing that is mysterious – so are the characters.
I'd recommend adding this to your Darcy Coates book list if you love a good scare. This story is so well-paced and has just the right amount of supernatural horror. I absolutely could not put it down.
---
To Believe Or Not To Believe
The Darcy Coates book reviews are in and it is safe to say that this one is a fan favourite. The Haunting of Blackwood House is the first in a series of the same name. The first book introduces us to Mara, whose childhood was dictated by spiritualists, seances and ghostly presences.
All grown up, Mara has now decided that ghosts are not actually real. But when Mara and her husband, Neil, purchase Blackwood Manor, an abandoned property with rumours of strange occurrences, Mara may just have to admit that she was wrong. Maybe ghosts ARE real.
Good Old Ghost Story
This Darcy Coates best book is everything I look for in a good old ghost story. Not only is it well-written, but it genuinely managed to scare me at times. I also found myself becoming quite attached to Mara and Neil, and just wishing I could help them out of their plight. This novel is the first in a series of classic hauntings that will definitely keep you up at night.
I found this book to have a similar storyline to The Haunting of Ashburn House. However, the spooky aspects are completely different, so if you have read either one of these best Darcy Coates novels and you loved it, then you will also love this one and vice versa.
---
An Arranged Marriage
The House of Shadows series consists of two books: House of Shadows and House of Secrets. Out of all the Darcy Coates books ranked, I would have to say this series contains two of her best.
After her family suffers a financial disaster, Sophie is offered a way out: marriage to a wealthy and mysterious stranger by the name of Mr Argenton. Upon acceptance, Sophie is whisked away to a desolate mansion in Northwood. Sophie realises that not only is her new husband keeping secrets, but so is the house itself.
Gothic Horror But Make It Romantic
This series is perfect for anyone looking for a historical gothic horror, but with a dash of romance. These Darcy Coates best books will keep you hooked from the first page. Not only is the gothic atmosphere of the Northwood house intriguing, but so are its residents.
With blood dripping from the ceiling, a young cousin that draws disturbing pictures and inhuman figures stalking the forest, Darcy Coates will keep you on the edge of your seat. Despite this, Sophie finds herself drawn to her enigmatic husband, and he may feel the same way. This series is the perfect mix of romance and horror. Sophie's journey continues in the fast-paced and action-packed House of Secrets.
---
Enter At Your Own Risk
For years, Jo has watched the house next door scare families right out of there. They don't even stop to collect their belongings. Convinced Marwick House is haunted, Jo heads over with a basket of muffins to introduce herself to its newest occupant, Anna.
Jo warns Anna about the infamous house. The last family jumped in their car and never returned, there are ghostly figures in the window, the grass never seems to grow, and even animals avoid it. Anna, who has left an abusive relationship, does not have the option of leaving. So, Anna asks Jo to stay with her and she agrees. Maybe they can get the ghost to leave. The ghost, however, has no intention of going anywhere.
A Classic Ghostly Tale
Written in 2017, this is not a Darcy Coates latest book, but it is still well worth the read. This is one of your typical haunted house stories, which makes it very enjoyable. You know exactly what you're getting. I would also say it is an easy read, but let's be honest – it'll still keep you awake at night.
With a grisly backstory and a malicious spirit out for revenge, this classic ghost story is one I would add to your Darcy Coates book list. You will get everything you expect in this book. It is creepy, but you won't be able to put it down.
---

Ghosts Gather Here
When their mother is in an accident, fifteen-year-old Tara and eleven-year-old Kyle are sent to stay with their grandparents. Oddly, Tara and Kyle had never met May and Peter Folcroft. Stranger still, their mother had never spoken about her parents before. After seeing how kind and affectionate their grandparents are, the children cannot understand why their mother has never introduced them.
What starts off as a charming and idyllic house sitting at the base of a mountain, turns creepy and isolating. The siblings start to notice strange occurrences. Doors slam when no one is inside, May becomes increasingly overprotective, and the swings outside move on their own. Tara and Kyle begin to wonder what Peter and May are keeping from them. Maybe their mother kept them away for a reason.
Family Is Everything
One point this best Darcy Coates novel drives home is the importance of family. As someone with a younger brother myself, I was really drawn to the sibling bond between Tara and Kyle. I loved the way these two were characterised. Kyle is the sensitive and quiet bookworm, while Tara is the protective older sister.
With lies, secrets and decades-old murders to uncover, this teen ghost story is a page-turner! I still cannot decide who I found more disturbing: the people or the ghosts. This is the perfect book for younger readers. While it still has spooky elements, it isn't like Darcy Coates' other books that will leave you with nightmares.
---
Fear Is A Place
For a short, quick read of a Darcy Coates best book, I would recommend Dead Lake. It follows the story of struggling artist, Sam, who decides a weekend away at the isolated Harob Lake is exactly what she needs to find some inspiration. No phone and no neighbours mean no distractions. She can focus on trying to save her plummeting art career.
Unfortunately, Sam is not as alone as she thought. There is a man at the lake. Who is he and where did he come from? There isn't supposed to be anyone else at the lake except for Sam. She starts to wonder if this man has anything to do with the hikers that have gone missing from the area. When Sam's car is disabled and the man starts to follow her, Sam begins to realise that she is being stalked. This man has made Sam his prey. She has no choice but to play the game to survive.
A Novella
This book is a quick and chilling read. Sam makes some errors in judgement which left my heart racing at times, but I enjoyed seeing how she would get herself out of those predicaments.
This is definitely one of those stories that you can finish in one evening. Just note that Sam's story is only about 50% of this book. The rest is made up of some fun short stories that I think readers will really enjoy. So, sit back, try to relax, and enjoy the suspense!
---
Final Thoughts
These are only ten of the many books by Darcy Coates. Some of her other novels are The Whispering Dead, Gallows Hill, and From Below. If you want to keep up with Darcy Coates' new books, The Twisted Dead is being released in 2023, so keep an eye out! Remember, if you're worried about having to read Darcy Coates' books in chronological order, you don't have to! She has plenty of standalones and equally plenty of series. Take your pick!
Darcy Coates is an amazing author that is incredible at writing stories of the horror/supernatural variety. She has a way of dragging you in and keeping you hooked. There are too many best Darcy Coates books to pick just one as my favourite, so I recommend you give them all a try. I hope you love them as much as I do. Happy haunting!
---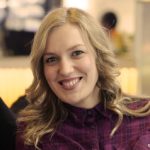 Alissa is an avid reader, blogger, and wannabe writer. (She's a much better cook than a writer actually). Alissa is married, has one human, one feline, and two canine kids. She always looks a mess and never meets a deadline.