Bio
Virginia Cleo Andrews was an American novelist who wrote some of the most memorable and spine-chilling gothic novels in the 20th century. She was born in 1923 and lived to be 63 until breast cancer took her life in 1986.
Career
Luckily, she had plenty of time to write a few of the best V. C. Andrews books that tell unforgettable stories with a lot of excitement, complex and unpredictable characters, and some terrifying plots that every horror fan will enjoy. Just keep in mind to read each of Andrews' books in order for maximum satisfaction.
---
Best V. C. Andrews Books
---
Enjoy!
Andrews also has a few books published in her name even after her death. Her ghostwriter, Andrew Neiderman, finished her ideas. She has many series and stand-alone novels. Some of the best Andrews series you will find include her Dollanganger series, her Landry series, and many more.
Those listed here are not Andrews' series in order, and you can choose to start with anyone you wish. So, without further ado, here are 10 of the best V. C. Andrews books out there you need to read if you enjoy the gothic genre and family saga novels.
---
Spine-Chilling Tale
There are 11 original books in this series. The primary genre here is horror and is meant for the young adult audience. Andrews' Dollanganger series features eleven books in which you get to read a few scary stories that will have no trouble giving you chills. We have to give this author credit for creating a few stories that are irresistible to any horror fan who has ever heard of them.
The Attic
All of the horror you are about to see in Andrews' books in the Dollanganger series begins with the first book, Flowers in the Attic. Be warned, these books are not for those who can't stand sad and terrifying truths.
This is the story of four children. Four children who have a few of the most unfortunate destinies ever imaginable. Catherine, Christopher, Corry, and Carrie are locked in an attic for what was supposed to be a short period of time. This is where the trouble inside Andrews' Flowers in the Attic series starts.
Time Passes
The children were instructed to stay in the attic until their ill grandfather passed away. You'll discover the full reason behind this as you read the book for yourself. This wouldn't be the best V. C. Andrews books list if we gave you all the spoilers, would it? So, a few years begin to pass, and the kids are still in the attic.
The story finally gets more exciting as they start to think of ways on how to escape. What follows next are even more horrifying events than being stuck in a dark attic for years. Out of all of the ones on this V. C. Andrews series list, the books placed here are perfect for someone who hasn't been reading from this author for long and wants to get to know her better.
---
Heaven's Troubling Family
The next fantastic series coming from our list of books by V. C. Andrews is her Casteel series. This series contains five books starting with a novel called Heaven. This is one of her most popular family saga series, and the family taking all the credit here are the Casteels.
One of the characters who will get most of the spotlight is Heaven Leigh Casteel, one of the most gorgeous girls in all of the mountain shacks. The last book of the series, in particular, will have you begging for more. Thanks to it, the series may even be called Andrews' Web of Dreams series, just like the last book's title.
The Casteel Family
Out of all of the families living inside Andrews' Heaven series, the Casteels were known as the scum of the hills. This was mainly because of the parents. Heaven's father was one of the meanest and most hated people in the area, and her stepmother was as bad as they come. The 5 Andrews Heaven series books inside are simply full of suspense, and unpredictable events, so be ready for anything.
Hopefully, this will clear up why everyone hated this family so much. She also had four half-siblings who also needed looking out for. Make sure you read Andrews' Casteel series in order as otherwise, things won't make much sense.
Hard Life
The things that the Protagonist and her half-siblings have to endure start relatively early in the exciting Heaven series by Andrews. Not to give out too many spoilers, but a few of the harsh things their father does to them are selling them for 500$ a kid. This is only a little taste of what you can expect in Andrews' Casteel series. Heaven's half-siblings are each sold before her eyes and the hard days are yet to come.
---
Fitting In
The next exhilarating family saga series you get to see on our V. C. Andrews series list is one that revolves around the Cutler family. The main protagonist who shows you around is Dawn Longchamp, a teenage girl who is having a hard time fitting into a high-class society.
Dawn Longchamp
There are five books in Andrews' Cutler series, and in each, you get to find out a bit more about this family and the protagonist's life. Dawn Longchamp is the person you'll be following around. She is 14 years old when the story begins and lives with a family who tends to move around a lot. She has an older brother, Jimmy, who you also get to read a lot about.
The Cutler Family
The Cutlers are a family of characters who get mixed with the Longchamps' lives. The first time you ever see a Cutler is when Dawn meets Clara Sue Cutler, the daughter of the family who goes to the same school as Dawn. This is where things get dramatic inside Andrews' Dawn series.
Then you get to meet Philip, another member of the Cutlers who develops feelings for Dawn as opposed to his sister Clara, who hates Dawn for something she did. Somewhere inside this series is one particular V. C. Andrews best book that you won't get enough of. The story is complicated, quite long, and filled with drama, romance, and tragedy.
---
Ruby's Family
Andrews' Landry series is another shorter one that contains only five books. The Landry series is entirely written by V. C. Andrews' ghostwriter, Andrew Neiderman, but that shouldn't stop you from checking out what the series has to offer.
The main character here is Ruby Landry, a girl who doesn't have much in life but is grateful for the things she does have. The story inside Andrews' Ruby series follows her as she uncovers family secrets and brings the right amount of thrill into your life.
Meet Ruby Landry
Ruby is a young girl who lives in Louisiana with her Grandpere Jack, who loves to drink and gamble a lot, and her Grandmere Catherine, a loving old lady who cares deeply about Ruby. They live poor lives but are glad they have something at least. Don't forget that this is one of V. C. Andrews' best books, so there is a little bit of romance inside to stir things up a bit.
Uncovering Secrets
Each of the books reveals something new about Ruby and her family. She has a wealthy father and a twin sister she doesn't know about up until a certain point in the story. She travels to New Orleans to find them and to make something of herself. There are simply too many secrets to cover in our V. C. Andrews book reviews, so we leave the rest for you to enjoy.
---
Unpredictable Life
This is another family you get to read about and find out their deepest and darkest secrets. The story mostly follows Melody Logan while visiting her recently deceased father's family back in Cape Code. This is where all of the excitement will be found and where all of the secrets will start unraveling.
Melody Logan
Soon after the first book in Andrews' Logan series opens, Melody loses her father in an accident and is left with only her mother. But then, not too long after, her mother also dies in a terrible car accident, and you can imagine how Melody will feel. Depressed, lonely, having lost the only family she's ever felt safe with, Melody feels like things couldn't get any worse.
Logans in Cape Code
She had another family in Cape Code, the Logans living there were extraordinarily wealthy but were complete strangers to Melody as she hasn't spent a lot of time with any of them in the past. So begins the twist in the story that makes this one of the best-selling Andrews books of all time.
---
Four Different Lives
The five books in this series focus on the lives of 4 teenage orphans. The books are titled as the names of each of the orphans. The story starts with the book Butterfly, which is another name for one of the teenagers, Janet. The story mostly takes place in the foster home they all live in, called Lakewood House. The books inside are 5 of the top Andrews books ever, and here's why.
Meet the Orphans
Janet, Crystal, Brooke, and Raven were all unfortunate enough to be left without parents and to live in a foster home for most of their childhood. All they want is a lovely family to take care of them and love them as their own. Out of all of V. C. Andrews' series listed here, this might be the most exciting yet.
The first four books focus on each of the characters separately. The first one is about Janet, the second is about Crystal, the third about Brooke, and the fourth focuses on Raven.
Runaways
Each of the orphans has a few mind-boggling secrets from their past. If we had to list Andrews' books ranked, these four would be fighting intensely for the number one spot.
This is the fifth and, perhaps, the best V. C. Andrews book within the series. These four girls learned to stick together, and when they discovered a shocking secret about their future, they knew the only way out was to escape their home and become runaways.
---
Disturbing Events
The next V. C. Andrews series coming up is her Audrina series. Similar to Andrews' Family Storms series, this one only has two books inside, but you shouldn't expect anything less from this author.
The story is set in a Victorian-era mansion where you can expect a lot of uncomfortable scenery and troubling characters. Just like Andrews' Flowers in the Attic series, the plot in this one can become very disturbing and give you chills as you read.
My Sweet Audrina
It doesn't take many V. C. Andrews' books to learn what kinds of stories this author wrote. In My Sweet Audrina, you get to read about Audrina Adare, a girl who wants to be like her sister, who everyone loved so much more than her.
The story is indeed a haunting one as her sister has been dead after being raped and murdered for quite a while now. It later becomes clear that Audrina may be insane. But there's so much more as this story tends to get pretty complicated.
Whitefern
This is the second book within the series, and here you get to continue where the story left off. The story takes place over quite a few years as you see Audrina and the other characters get older. The reason that these are two of the most popular Andrews books out there is that out of all her tales, this one gets very disturbing and haunting. These are two qualities horror, and gothic novel fans simply can't resist.
---
Teenage Troublemakers
The Wildflowers series is another ghostwritten series by Andrew Neiderman and published in Virginia's name. This is a series of 5 of the best-rated Andrews books out there that feature a story about four teenage girls who are court-ordered to attend group therapy sessions.
In the first four books of the series, you get to read about the events that took place before they were court-ordered. The last book covers the group therapy sessions and much of what happens after that. Reading these V. C. Andrews novels in order is a must if you want to get the full story.
Meet the Girls
The four girls inside these five novels by V. C. Andrews who take you along on the journey are Misty, Star, Jade, and Cat. All of them have one thing in common, they equally hate their parents. They are often referred to in the books as OWPs, Orphans With Parents. Although these girls come from different lives, they are connected through their hatred.
Band Together
Similar to her Orphans series, each of the first four books here talks about the characters separately. The fifth book, Into The Garden, brings the four girls together and focuses on their lives after the group therapy sessions are finished. This one might be the best V. C. Andrews novel from this series as there are some troubling events regarding these girls that you simply can't miss out on.
---
Haunting Secret
Megan Hudson is the girl who starts this story and sets off a series of events that will be talked about for years to come. Thanks to Megan, Andrews' Hudson series was born, and the story gets much more exciting as the focus later shifts from Megan to another exceptional character.
Megan Hudson
Megan had a rough childhood. She knew how hard life was even from a young age and had many things forbidden to her. Even though she grew up in a wealthy home, things were still tough. The story then takes you a bit further to when she heads to college, falls in love with a man who also doesn't belong in her world, and they have a child who they call Rain.
Unfortunately, Megan couldn't see her own child ever again. The story here might not be as dark as Andrews' Gemini series, but there's a lot more to it than you can imagine.
Rain
This is also the first book's name, Rain, Megan's daughter, makes this one of the best V. C. Andrews novels in the series. Rain now lives with a different family for reasons you will find out yourself. But, to make the story of one of the best books by Andrews a lot more interesting, she eventually discovers the secret that was long kept from her, and so begins the exciting roller coaster of family drama.
---
Family With a Dark Secret
The De Beers is another family who will be sweeping you off your feet in another one of the best V. C. Andrews book series. Here, the story follows one notable member of the family who is about to uncover a dark family secret that would either drive her insane or force her to act. Willow De Beers is the character we're talking about as she has quite a few things to share with you.
Willow De Beers
In the prequel to the first book of the series, you meet Willow and find out a thing or two about her family. Then, out of nowhere, a secret is uncovered that reveals the dark flaws of the family.
Willow runs away and travels to Palm Beach. There, she meets a charming and rich gentleman who shows her a new and different life than her old one. Characters like that are why you won't want to miss out on Andrews' DeBeers series.
The Dark Secret
No matter where Willow travels, her dark family secret always follows her and slowly drives her insane. If you thought that our list of V. C. Andrews books would reveal this secret and spoil all the fun, then you are entirely wrong.
Make sure you keep reading and find out what it is that could be haunting Willow all this time. All of Andrews' books listed here are some of the most exciting ones you can ever read, so definitely make sure to give yourself this treat.
---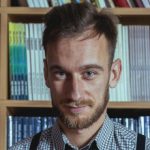 Robert is a science fiction and fantasy geek. (He is also the best looking Ereads writer!) Besides reading and writing, he enjoys sports, cosplay, and good food (don't we all?). Currently works as an accountant (would you believe that?)