So Much More
Jon Meacham is more than just a Pulitzer Prize winning author; he is also a historian, reviewer, and professor. This Tennessee native was raised by his paternal grandparents after his parents divorced, which is where his interest in politics first arose. Meacham used to have conversations with his grandfather and a group of men every morning about local and national politics.
After graduating with a degree in English literature, Meacham worked for several magazines before becoming an executive editor and executive vice president at Random House. He is currently a contributing writer at The Washington Post and The New York Times, and a contributing editor for Time magazine. Impressive!
World Class Biographer
Meacham is predominantly known as a biographer of books about American presidents. If you have an interest in politics or the leaders of the United States, then these books will definitely catch your eye! Whenever reading biographies, it's comforting to know that the author did their research and isn't writing a bunch of nonsense.
Jon Meacham is known for being well-researched when it comes to his best books. His work is fascinating because it really touches on history and what should or shouldn't be applied in the current political era. Meacham was even personally asked by the Bush family to write the official biography for George H.W. Bush!
---
Best Jon Meacham Books
---
Major Roles
I am going to start this article off with one of Jon Meacham's best-rated books, which touches on previous presidents of the United States. By looking at the past, Meacham helps us to understand American politics as it is today, with a look back at some critical times when hope had to overcome fear.
Meacham paints a surprising picture of past leaders, such as Abraham Lincoln, Theodore Roosevelt, Woodrow Wilson, and Harry S. Truman, among others. He also highlights the courageous actions of influential citizens and activists, like Martin Luther King Jr., Rosa Parks, Alice Paul and Carrie Chapman Catt. All people who played a role in major historical turning points.
Out Of Darkness
This book also goes into the Civil War, the birth of the Lost Cause, the backlash against immigrants in America, the fight for women's rights, and the revival of the Ku Klux Klan. Meacham dives into so much more than this, but everything he writes about are pivotal moments in US history that shaped the country into what it is today.
The most important message Jon Meacham gets across in this best novel is that people still struggle to look forwards instead of backwards, to live in hope instead of fear. What I really enjoyed about this book is that it documents so many dark periods – but also how we got through them in the end. This is the perfect starting place if you have never read one of Jon Meacham's best books!
---
Politics
This best-selling Jon Meacham book is all about politician and President, Thomas Jefferson. He was a complex human being, but one that had a certain type of genius. He could both think and do – the perfect mix of philosopher and politician. Jefferson was a man that disliked confrontation, yet he understood power and human nature in a way that got men to do as he asked and learn from his mistakes.
Jefferson was passionate about a lot of things, such as his family, books, women, science, and architecture. But what Jefferson was most passionate about was America. He had a vision for the country he loved, and he did everything in his power to make that vision a reality, despite any opposition.
New Perspective
Jon Meacham wrote this this book in the best possible way, because it allows the reader to see the world through Jefferson's eyes, and gain a new appreciation for how he managed to endure in the face of external threats, economic uncertainty, and partisan division. Jefferson is shown as the most successful political leader in all of American history.
Reading this, you can tell that Meacham really did his research. He drew on archives from not only the US, but England and France too. He also looked at the unpublished presidential papers. I enjoyed how the book was predominantly about Jefferson as a politician, but we also got a peek into his personal life.
---
Love Or Hate
This top book by Jon Meacham earned him the Pulitzer Prize for Biography or Autobiography in 2009. It is all about the man who came from nothing and rose up to create the American presidency that we see today. An orphan who fought his way to the top and paved the path to democracy, Andrew Jackson had his fair share of hate.
Love him or hate him, there is no denying that Jackson's election in 1828 was the beginning of a new and long-lasting era of having the people as the guiding force in American politics. This was no easy task; Jackson was facing challenging times in America as well as threats from abroad.
Significant Impact
Andrew Jackson may not be the most well-remembered president, yet he is one of the most significant, as the founder of the Democratic Party. The story of his life is full of violence, sex, tragedy, and courage. Those who followed him looked to Jackson as an inspiration. He was a man of many contradictions.
Jon Meacham uses newly discovered letters and papers in this highly ranked book. He opens the doors on the family drama, the women, and all of Jackson's inner circle, who shaped him into the president he was. You can read this book and hate Andrew Jackson, but you cannot help but marvel at how excellent and well written this biography is!
---
The Power Of Hope
John Lewis was a civil rights icon and a long-time US congressman. At the age of twenty-five, Lewis marched into Selma, Alabama, and then was brutally beaten. The great-grandson of a slave and inspired by people such as Martin Luther King Jr. and Reverend James Lawson, Lewis would put his life on the line for the cause.
More than anything, Lewis believed in hope. He realized early on that nonviolence is more than a tactic – it's also a philosophy. It has the power to transform reality. Lewis also had a great faith in God and in humanity. His goal was always to better the nation, and he truly believed in the power of hope.
Taking Risks
According to Meacham, John Lewis was just as important in the founding of the modern America we see today as James Madison, Thomas Jefferson, and Samuel Adams. I think that rings true in a lot of ways. This is a man who risked his life to give a voice to the powerless, pushing for social and political change, to create the America of the 21st century.
What I really enjoyed about this biography was how it even goes into Lewis' childhood. There are some sweet anecdotes about him as a toddler, and it really drives home the fact that this was a real person who lived a real life and took real risks. This is Jon Meacham's latest book, having been released in 2020, so make sure to give it a read!
---
Honest Abe
Now here is a name that I am sure we are all familiar with – good old Abe! This is a man who divided America but leaves some food for thought in the 21st century, considering the modern polarization and political crisis. Lincoln showed us how far the possibilities of presidency can go – but also its limitations.
Lincoln has been viewed as an icon for many years, seen as the greatest American president of all time. He was driven more by calculation than conviction. But in this new book by Jon Meacham, we get to see a very different side to the elusive Abraham Lincoln – a more human side.
Inspirational
This is all about the man who abolished slavery, from his childhood in Kentucky in 1809, to his assassination at the Ford's Theater in 1865. We see how he educated himself through books, his faith, his morals and values, his rise to presidency, his loves, his depression, and so much more. The curtain is completely pulled back to give us the most in depth view of this American icon.
I really enjoyed this biography and felt somewhat inspired while reading it. But it is clear that Meacham had more in mind than just creating a book that sang Lincoln's praises. He brings a book full of information that could be pertinent in the current political climate. Love him or not, I think many people would benefit from giving this book a read!
---
Insider Access
This is one of many Jon Meacham books with rave reviews, all about president George H.W. Bush. This is the book I mentioned at the beginning of the article, where the Bush family asked Meacham to write his official biography. As a result, Meacham had access to information like no one before him.
Meacham was given Bush's diaries, access to his family, and hours of private interviews. Of course, he did a lot of his own research, and the result is an astounding and intimate look into the life of President Bush, the likes of which has never been seen before.
New Information
This novel goes into everything about Bush, from his childhood growing up in Connecticut, his World War II service, how he got into the oil industry in Texas, and his rise in politics. This is a man who went from congressman, to United Nations ambassador, to the head of the CIA, and finally, the President of the United States. He really had quite the impressive record.
I really enjoyed the insight this book gave, because there is so much in there that just wasn't public knowledge. Sometimes we picture world leaders like Bush in a vacuum, but it is always interesting to get a peek behind the curtain and see what they were like in their personal lives and where they came from. Definitely recommend this one!
---
History Lessons
Now these are two men that I'm pretty sure everyone knows about – we all learnt about World War II in history lessons! Franklin Roosevelt and Winston Churchill were two of the men who helped guide the free world to victory during the war. Their relationship was a very important one, but it was also extremely unique.
These are two leaders, a president and a prime minister, who spent copious amounts of time together. Secret messages were exchanged, and secret meetings were arranged. They spoke about more than just the war; they also shared the heavy burden they were both carrying at the time.
Better Together
Roosevelt and Churchill actually had a lot in common, both being into politics, and both students of history. They faced haters, critics, and skeptics, and yet, despite it all, they both rose to the challenge when it was most crucial. While they may have been different, with Churchill more emotional and Roosevelt more elusive, together they were a force to be reckoned with.
In order for Jon Meacham to write this book, he had to find some new sources with information that the rest of the world didn't already know. Well, he certainly did that, and managed to shed a new light on two men that were already very well known. This is one that all lovers of history absolutely have to read!
---
Past And Present
This best book by Jon Meacham tells the story of the Founding Fathers of America, and how they viewed faith. These are the people that created a nation that stand firm in the fact that a belief in God is a choice. At the time of writing, almost two decades ago, America was faced with a time of extremism. Meacham relied on the past to help people gain a new perspective in the present.
Considering the current climate today, I feel like this book is relevant all over again, because it really goes into the struggle between religion and politics during that time. Debates around religion and politics is an age-old issue that we still see to this day, and that is something that can be very divisive in a time where everyone should be working together.
Relevant Discussions
The message that Meacham tries to get across in this book is that the best way forward is to recover that sense of spirit of the Founding Fathers. He uses historical authority to back his claims, but also leaves readers with a feeling of hope. He really goes into the struggle of balancing religious and political convictions in that time in order to create a structure for freedom of religion in our time.
When reading this, I came to fully understand how religion has impacted American society, although it is a debate that is still ongoing to this day. It really opens up the conversation of what place religion should hold in public life, and Meacham gives a lot of food for thought. This book is where the debate should start.
---
The Base Of Faith
Sticking to the religious side of things, this book dives into the history of Christianity. Jon Meacham himself is a believer and he decided the best way to get this story across is in a novel! He writes about Easter and Good Friday to reveal the most essential truths behind Christianity.
Meacham specifically looks at the last seven sayings, as recorded in the Gospel, of Jesus. Throughout this book he manages to capture Jesus's message: to love and not hate, to have grace instead of rage, and to have mercy instead of seeking vengeance. These messages are depicted through words I'm sure everyone has heard at least once, such as, "Father, forgive them for they do not know what they do".
Powerful Messages
Meacham composed an essay for each of the seven sayings, laying out the origins of Christianity, and showing how Jesus created the foundations upon which this very religion is based. It is in this moment that Jesus went from a historical figure to the Son of God and became worshiped by billions around the world.
What's incredible about this book is that it may not be the longest, yet it carries important and powerful messages. I would recommend this book to anyone who is curious to learn more about the faith. Even those who are already believers would benefit from reading it!
---
Proudly American
To finish things off we have one of Jon Meacham's most popular books, and definitely one you will be wanting to add to your book list – especially if you are proud to be American! This book is entirely dedicated to celebrating America, but more specifically, the music that has inspired generations.
What's cool about this book is that Meacham co-wrote it with country singer and Grammy award winner, Tim McGraw. Together, they take us on a journey of all the songs that have inspired a nation, from America's national anthem to "Born in the USA". It's a journey through all the songs that have shaped this country.
Musical History
While Meacham writes about the history of music throughout the years and the most popular songs from each era, McGraw reflects on the songs from an artistic perspective. They go through songs from important moments in America's history, like the Civil War, the Great Depression, the Vietnam War, both World Wars, and the Civil Rights Movement.
I really loved this collaboration and getting to see the two different viewpoints. With each song we get to see all the cultural and political climates that the country has been through. It's a reminder of where we've been and how far we've come – but also shows how these moments shaped who we are now. I really enjoyed this one, and you know what they say – save the best for last!
---
Final Thoughts
I have given you all the best novels by Jon Meacham; it is now up to you to go and read them. He truly is an incredible author with fascinating and reasonable insights into many important issues and topics. While he focuses on history, he also shows us how important it is to remember the past so that we can move forward.
Meacham really is a fantastic author, and I cannot wait to see what his next book is going to be! In the meantime, make your way through this list – there is always more to learn, and I think you will gain a different perspective on these famous characters.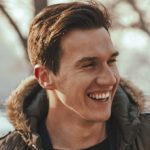 Michael is a graduate of cultural studies and history. He enjoys a good bottle of wine and (surprise, surprise) reading. As a small-town librarian, he is currently relishing the silence and peaceful atmosphere that is prevailing.