The Dame
If you are a fan of books that make you think, then Dame Jean Iris Murdoch is the author for you. Iris Murdoch is best known for her novels about the power of the unconscious, good and evil, sexuality, and morality. Now, this is an author who passed away in 1999, so her books are definitely on the older side – but don't think they aren't amazing!
Just before she passed, Murdoch's first book was named as one of the best English-language novels of the 20th century – impressive! She received many accolades throughout her career, so much so, that Queen Elizabeth II felt her worthy of the title "Dame" due to her contributions to literature.
Background
A little background on Murdoch: she was born in Dublin, Ireland, in 1919, but moved to London at only a few weeks old. She was educated in what was, at that time, considered to be progressive independent schools, and ended up studying the "Greats" at Oxford. I'm sure her philosophical studies played a role in the books she later wrote.
Murdoch had a few different careers throughout her life, but she released her first book in 1954, and wrote twenty-five in total during her lifetime. Sadly, Murdoch was diagnosed with Alzheimer's in 1997 and passed a couple years later. So, what better way to commemorate the legacy of the incredible Iris Murdoch than to have an article dedicated to ten of her best books?
---
Best Iris Murdoch Books
---
Retiree
I am going to start things off with one of Iris Murdoch's top books. This story follows a retired theater star named Charles Arrowby. He has moved from the busy scenes of London to a more quiet and isolated home by the sea. Charles has plans to write a memoir – and a scandalous one at that.
He wants to write about the love affair that he had with his mentor, Clement Makin, as well as Lizzie, an actress he had strung along for years. However, things don't quite work out the way Charles planned. The memoir turns into a chronicle of all the strange events and unexpected people that have come into his life.
The Truth
These people and events all disrupt Charles' world in one way or another, leaving his ego shaken to the core. As we go deeper into the novel, Murdoch exposes the motivations behind Charles' actions, as well as the other characters. Woven throughout we see the "truth in the untruth", and just how much vanity and jealousy can be hidden behind a disguise that is shown to the rest of the world.
This was a very moving novel by Iris Murdoch, and I think it best displays what her work is all about. At the root of it all, this story comes down to love and forgiveness. It's about more than I could even begin to explain – think psycho-spiritual. If you really want to get into the thick of it all, you'll just have to read it for yourself!
---
Imber Abbey
My best advice if you are wanting to read this book is to not do too much research into what it is about. Something I should mention early on in this article is that you can always expect some humorous surprises when reading any of the best novels by Iris Murdoch. The surprise in this book comes fairly early on and trust me when I say you don't want to spoil it for yourself!
This book follows a lay community that has set up camp outside Imber Abbey, which is home to nuns. The Abbey is awaiting the arrival of a new bell that has just been rediscovered, while the lay people have founded a spiritual community. The story is told from three perspectives.
Good And Evil
The main characters are Michael, the community leader with a shady past; Dora, an aspiring but flighty painter with a stern husband; and Toby, a teenager with endless energy. The main action in the story is based around the bell, as the old one from the Abbey had disappeared – until Dora and a young man find it in a lake and decide to get it out.
I'm sure you're probably asking, "what the hell is this book about?", but just trust me when I say it's better to go in knowing less. What I will share is that at its core, this is a story about good and evil, and people trying to do the right thing. Iris Murdoch's style shines the best in stories that are both happy and sad, which is exactly the case for this book.
---
No Peace
Now this Iris Murdoch book is definitely one to add to your list – I may be biased in saying that, as it is one of my favorites – but nevertheless! The story is about Bradley Pearson, a man in his late fifties who has had quite the unsuccessful writing career. His real job – which he has just retired from – was as an Inspector of Taxes (yawn).
Bradley is hoping to retire in the countryside, but the people in his life have dashed any chances of peace and quiet. His melancholic sister has decided she will join him as his own personal tormentor; his ex-wife has hopes to redeem her past actions; and her brother, a delinquent seeking money and confrontations is tagging along too.
No Escape
To really sweeten up the pot, Bradley's friend/rival, the younger and more successful author Arnold Baffin, is also thrown into the mix. Put it all together and you have a story filled with never-ending action! This book has it all, from seduction and suicide, to abduction and murder. Bradley tries to escape – but he is woefully unsuccessful.
I feel bad for Bradley, but as a reader, I quite enjoyed his turmoil. I don't mean that in an evil way, it's just that it made for an epic climax, and I simply could not put this book down. In order for this to be a true Iris Murdoch book, there are some wickedly hilarious moments, mixed in amongst some sad scenes.
---
Along For The Ride
What happens when a hack writer and incessant freeloader meets a silent and formidable philosopher? Well, that is what Iris Murdoch explored in her first ever book, and if the reviews are anything to go by, you just know it is going to be one epic story. We have Jake Donaghue, the writer, and Hugo Belfounder, the philosopher.
Jake is penniless and seeking out his old girlfriend, Anna. Along with her is her famous actress sister, Sadie, and Hugo, a philosopher whose musings Jake once dared to interpret. There is also Finn, Jake's servant-companion, who joins Jake in all his interactions with these characters.
The Ultimate Antihero
All of these meetings result in a series of adventures which include, but are not limited to, a political riot on a film set, and the kidnapping of a movie-star dog. There is also Jake's absolute determination to unearth the secret that Hugo is hiding. But, in and amongst all the chaos, what Jake truly wants, is to finally become a real writer.
With a cocky and so far from normal main character like Jake, it is no surprise how this became one of Iris Murdoch's best rated books. He embodies everything an antihero should be, and yet you root for him all the same. The story flows so well that you'll be nearing the end before you even realize it.
---
Next Level
Iris Murdoch really took the satire and farce to another level in this highly ranked book. It's another one of those that is difficult to explain without giving too much away, but I will do my best. Just know that this story reads like a Jacobean tragedy and is filled with adultery, incest, and violence.
And yet, somehow, Murdoch writes it in a way that reminds me of Restoration comedies. Martin Lynch-Gibbon is a wealthy 41-year-old wine merchant. He's married to an older woman named Antonia, a marriage that is more convenient than romantic. Martin has also been having an affair with a young student in her twenties.
Over The Top
Martin has never quite thought of the morality of his actions, until the day Antonia comes home and tells him that she has had an affair and wants a divorce so she can marry this other man. Well, it all just completely spins out of control from that point, and the result is brilliant.
This book is over the top and exaggerated and wickedly funny, all at the same time. The plot is completely insane, as are the characters, and there is very little chance you will feel sympathy for any of them. It is an entertaining read nonetheless, and you would be remiss if you don't give this book a chance.
---
Puppet Master
In Iris Murdoch's thirteenth book, she best portrays how easily devoted siblings, caring friends, and loving couples can be easily convinced to betray their loyalties to one another. The puppet master who plays on the human tendencies and embraces the drama? Julius King.
This group of friends have their lives thrown into complete disarray when Julius makes a bet with his ex-girlfriend, Morgan. He thinks he can break up Axel and Simon, a homosexual couple. All the while, Morgan and her brother-in-law Rupert are having an affair, and Morgan's nephew Peter falls in love with her.
Pulling The Strings
The consequences of these actions are akin to a Shakespearean comedy, and a major theme of the book is the gap between moral theory and practice. Julius is portrayed as the "satanic" figure in the novel, pulling the strings and manipulating those around him, all for his own intrigue.
This dark comedy deals with major themes, and while the consequences may be heavy, you will find yourself drawn into the drama. It's definitely more character driven than plot driven, and Murdoch really focuses on the personalities and complicated relationships. The writing is fantastic and there are laugh out loud moments. This one is definitely worth the read!
---
All About Love
This one is a bit of lighter read, although still dealing with a serious topic: love. The story revolves around Kate and Octavian, a happily married couple and their friends. They all live an extended household, with the characters ranging in ages. We see the entanglements and secrets in their relationships – as well as the consequences this can bring about.
Throughout the book, Octavian, a professional philosopher, is working on the concept of "Good". The main question that Octavian is trying to answer is how one can be moral without believing in God. The story starts out with the suicide of a man working in the government office.
Entanglements
We see one character involved with two women, another with an obsession, one longing for love, and one dealing with a former lover showing up out of nowhere. There is a lot more to it than this, but I don't want to give away too much. At the end of the day, as we see these characters work through their entanglements, Murdoch sends the most important message: that love conquers all.
I really enjoyed the way Murdoch wrote this one, because it's like a mix between a romantic comedy and a thriller. I felt myself holding my breath wondering if the secrets were going to be exposed and if everything would work out in the end. This is one of Iris Murdoch's most popular books, and it definitely makes you think!
---
Strange Things
This best-selling book by Iris Murdoch is set on the Irish coast and begins with the arrival of a young English schoolteacher named Marian Taylor. She has just been accepted as a governess in Gaze Castle, an isolated country home. However, Marian is surprised to discover that there are no children at the house, and that she is there for the lady of the house, Hannah Crean-Smith.
Hannah wants Marian to teach her Italian and French. The story is broken up into seven parts, with each narrative having a different focus. We see how Marian becomes aware of the real situation at Gaze Castle, while another newcomer arrives on the scene. As time goes on, Marian realizes that the mysteries surrounding the house may be something she never fully understands.
No Explanation
This book is unsettling and creepy at the same time and I found the title to be more than fitting – because if I try to fully explain it to you, you may just think that I am crazy. I found myself asking whether I should take the events of the novel very seriously, while also feeling like it was the most serious thing I have ever read.
This is definitely one of those philosophical reads about morality. There are certain parts that are very creepy; Murdoch certainly knows how to set an eerie scene, that's for sure! It's one of those books that leaves you thinking for a while after you finish reading it.
---
New Desires
Schoolmaster Bill Mor and his wife Nan live a fairly quiet life. But their peaceful existence is disturbed when a young woman by the name of Rain Carter enters the picture. Rain is at the school to paint a portrait of the headmaster. Mor has dreams of entering into politics, but with Rain's appearance, he starts to have new desires.
As Mor dreams of a different life, he finds himself fighting an internal battle; all the things he wants conflicts with one another, and we see the confrontation between love, political ambition, guilt, art, and magic. The more Mor falls for Rain, the more he discovers a new type of joy.
Hopes And Dreams
Unfortunately for Mor, his wife and children fight against the invader in their lives that is Rain. Mor now needs to make a decision. Is he going to be able to abandon his life as schoolmaster, his domineering wife, and his troubled teenaged children? Is this something that he can do without drawing on selfishness and hatred? Can his love for Rain survive all of that?
The big question that Iris Murdoch poses in this best novel is whether a "great love" can come at too high a price. I love how Murdoch has used the title to symbolize how temporary hopes and dreams can be. This is a good and solid book without one dull moment.
---
Going Back Home
Finishing off this article on all the best books by Iris Murdoch, we have The Italian Girl. it's about a family struggling for redemption after a death brings all of their secrets to the surface. When Edmund's mother dies, her funeral brings him home for the first time in who knows how long.
With his return home, Edmund finds his love for the place he grew up rekindling, but at the same time, his presence triggers the old family tensions that were the reason he left in the first place. Edmund becomes increasingly drawn into the web of his family's secrets.
Resurfacing
The precarious balance that kept this family going has just been tipped into sudden chaos. We see how the tragic loss of a family member triggers everyone into finally confronting their dark past. Old problems mix with new ones, and during all of this, Edmund rediscovers the family's eternal servant – the Italian girl.
This is one of those books that I know I will go back and read again, because it really left me thinking. I find every time I reread a book I discover something new that maybe didn't stand out to me the first time. It's a fantastic drama that is riddled with hilarious moments and packs a punch.
---
Final Thoughts
You can't spend too much time trying to figure out an author like Iris Murdoch – you're better off just putting your head down and getting stuck in. Her characters are just as crazy as her stories – but in the best possible way. She deals with heavy themes that make you think but manages to weave humor into it all.
She has many more fantastic books that aren't on this list, such as Bruno's Dream, A Word Child, and Jackson's Dilemma, so be sure to check those out as well!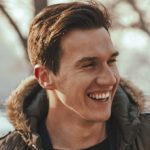 Michael is a graduate of cultural studies and history. He enjoys a good bottle of wine and (surprise, surprise) reading. As a small-town librarian, he is currently relishing the silence and peaceful atmosphere that is prevailing.