Bio
Philip Milton Roth was born on the 19th of March, in the year of 1933, in Newark, New Jersey, United States of America. Roth was a prominent and loved American writer of both novels and short stories. The writing of Roth is known to have been quite autobiographical and the stories oftentimes blurred the differences between fiction and fact.
Philip was born and raised in Newark, New Jersey. His parents were Herman and Bess Roth. Herman Roth was an insurance broker. The family of Roth were Jewish, with his paternal grandparents coming from Kozlov in the proximity of Lviv, in Austrian Galicia. His mother's family was from Kyiv in Ukraine.
---
Best Philip Roth Books
---
Education
Philip went to Rutgers University for a year prior to transferring to Bucknell University, where he acquired his Bachelor of Arts magna cum laude in English. With a scholarship, Roth received his Master of Arts in English literature from the University of Chicago. Roth was supposed to be drafted for the army, but a back injury got him a medical discharge. With that all behind us, let's look at the best Philip Roth books.
---
Most Famous
The Complete Nathan Zuckerman series is the one where one can find the most popular Philip Roth books. As it stands, in our opinion, it is also one of the best Philip Roth series. The series is comprised of a total of ten novels and these particular Roth's novels in order are:
My Life as a Man
The Ghost Writer
Zuckerman Unbound
The Anatomy Lesson
The Prague Orgy
The Counterlife
American Pastoral
I Married a Communist
The Human Strain
Exit Ghost
Meeting the Idol
The first book of the series, namely The Ghost Writer, is where we meet our protagonist, the young prodigy Nathan Zuckerman. Zuckerman is a writer trying to make his own road in life, at present on a journey to be in the company of his favorite writer, E. I. Lonoff. Before long, Nathan Zuckerman is ensnared in the life of the brilliant Jewish author, the difficulties, the oddities, but also by the need and desire for truth.
A Glimpse
While Nathan and his hero are having a conversation, a wholly awkward and stumbling conversation, mind you, the minutest gaze of a dark-haired woman at the end of a doorway sees Nathan as he is immediately driven by this woman. The lady that caught his eye was Amy Bellette, but Nathan can't understand what she is to Lonoff. Thus, begins a story of obsession and affliction. We could even say that this is the best Philip Roth book series.
---
Neurosis
One of Philip Roth's best books is his novel titled Portnoy's Complaint. The novel at hand was published in the year of 1969, spanning about a hair over two-hundred pages in total. Portnoy's Complaint is a humorous, quite brave, intimate, secretive, and, by all accounts, sincere tale that is among the best-selling Philip Roth books.
The novel starts out with Alexander Portnoy, Alex for short, as we see how he was brought up by his somewhat neurotic parents. His mother was a control-freak and his father was timid and submissive. The entrance into the novel, itself, is quite funny and humorous, with the writing being quite accessible for even younger audiences.
Shrouded Disdain
Then, we move on to Alex as he is a thirty-three-year-old, currently without a partner in his life, without children in his life, and only dating some girl, mostly blondes, here and there.
It's in Davenport, Iowa, when visiting his girlfriend's family on holiday, that he senses his uneasiness with the Midwest. Utilizing the truest and most candid aspects of Roth's own life, this book is one of his most important.
---
Influential
The Plot Against America is oftentimes looked upon as being one of the best Philip Roth novels. The Plot Against America was published in the year of 2004 and it's a bit under four-hundred pages long. One can scarcely think of the best Roth books list without mentioning this one.
A What-if for the Ages
One of the most Roth's inventive works, we see as the author reimagines how the world, or America more specifically, can be reimagined by means of his tale. In the fictional world herein, in the year of 1940, a man named Charles A. Lindbergh is elected as the President of the United States. In his own time, Lindbergh was an ambitious aviator and a prominent isolationist.
Raptured Time
Soon after his being elected, Charles A. Lindbergh does the unthinkable and by means of negotiations, comes to a cordial comprehension between himself and the likes of Adolf Hitler. The brand-new government thus begins with its anti-Semitic program full steam ahead. However, for just one little boy living in Newark, the electing of Lindbergh and the subsequent anti-Semitism will bring about a collapse of his safe, comfortable child world.
---
The Debut
The first novel that Roth ever wrote is, in fact, Goodbye, Columbus and Five Short Stories. As such, this might just be the best Philip Roth book ever or at least one of the top Philip Roth books. It was published in the year of 1959.
Young Love
The store at hand is one of fervent, immaculate young love between two very young, vivacious, and lively Jewish people in the period of their earlier twenties.
The years are the latter ones of the 1950s and it is happening in the city of Newark, namely in the more upper-class area of Short Hills. Neil Klugman comes upon Brenda Pamitkin at the Green Lane Country Club pool and it is less than a moment that is required for them to feel the undeniable power of love between them.
Divide and Pull
The cousin of Neil had invited him for that particular day, with Neil residing currently with his aunt Gladys and Gladys' family in the working-class parts of Newark. Pamitkin's family, on the other hand, is an affluent one, with her father having made his money from selling sinks.
It is Brenda that gives an invitation to Neil to come and meet her family for dinner, where things, for better or worse, start out for the two doves. One of the best-rated Roth books.
---
An Average Joe
Everyman is, of Roth's novels list, one of the author's most heartfelt and most genuine, at least in our opinion. Everyman was published in the year of 2006 and it is a little less than two-hundred pages long. The novel starts out in a manner similar to Tolstoy's The Death of Ivan Ilyich, where we are first privy to the protagonist's funeral.
The rest of the novel, culminating with the protagonist's passing away, is where we look back with a rancorous taste upon the many things that he had gone through in life. We see the childhood and the most youthful years and how he spent them. We see the protagonist and Howie, his elder brother, worked together in the Everyman's Jewelry Shop, owned by their dad.
Passing Life
We learn that the main character had been married not once, not twice, but three different times. His two sons from marriage number one bear a loathing for him for having left their mom, while his daughter from marriage number two is the one that was most pleasant and kindest to him.
Then, slowly, we move on to the events that sparked these marriages and how they abruptly all ended. Almost at the end, we walk into the retirement home. Perhaps even Philip Roth's best book.
---
Away From the Battlefield
Indignation, another clear pick for being one of the best Roth books, is a novel all too human and all too close to Roth's heart. Indignation was published in the year of 2008, spanning a bit over two-hundred pages in total. Like we already said, we consider it to be one of the best books by Philip Roth.
Just as the Korean War was beginning to enter its second year of ongoing battles, the life of a young man spirals up and down with chances, opportunities, and, above all, consequences.
Paving Your Own Road
In 1951, Marcus Messner, a law-abiding and lively young man from Newark is just starting his sophomore year at college. He is at this particular college out of the fears of his father who doesn't want his son to be pulled in by the perils of adult life.
Messner's mother tells him that the fears and dreads of his father come from a very human source, namely his wanting the best for his son, but also from a sense of pride, nonetheless. With all of that said, Marcus still can't let go of the anger he feels, so he leaves them, and goes off on his own to blaze his own trail of life.
---
Polio Rages On
Nemesis is by no means a random book from Roth's novels ranked in a certain order, but a book that has its place in the magnificent oeuvre of Roth. Nemesis was published in the year of 2010 and it was one of the final novels that Roth ever wrote. In the novel Nemesis, we see a horrible new epidemic that is steadily building up in the heart of Newark, one that is imperiling the lives of the inhabitants.
Some are maimed, others are paralyzed for a good while, others come out with a disability that they will carry with them for the length of their lives, and some of the afflicted don't come out of the battle alive, at all. There is no doubt that this is a timely novel even though it was published a decade ago.
Making Do With What You Have
The events are happening during the year of 1944, namely during summer, a certain wartime polio epidemic is what closes in on Newark, the society therein, and the family-focused mentality present in the city.
The main character is Bucky Cantor and the quandaries, dilemmas, and conundrums that he faces in his personal life as the epidemic gains traction more and more. If we were to put Philip Roth's books in order of best to worst, Nemesis would surely be in league with the former.
---
Unique Novel
Sabbath's Theatre is the novel that sets Roth apart from all of the other writers of his time and even of the time of today. It was published in the year of 1995 and with a page count of nearly five-hundred, the novel belongs among these Philip Roth book reviews. Sabbath's Theatre is a wonderful novel, a magnificent tale, and a book that we really can't put down each time that we pick it up.
It is a wholly humorous, yet all the more serious work that defines Roth's work as worthy of being among the greats. It is not a book for everyone, by no means, in fact, it's a book that only some should and will read, because it is so different from the other Roth's books while also retaining everything that makes trademark Roth such a joy to read.
Sex Fiend
Our main character is Mickey Sabbath, a man that is currently aged in the range of the mid-sixties. He is quite quarrelsome, always eager to start a row, and to antagonize others. His focus today, and even all throughout his life, is sex, sex as a thing coveted and sex as a notion conceptualized.
Sex is what drives daily the dismal life of Sabbath. When his mistress of long years dies, though, Mickey takes a trip into the past, a trip wholly unforgettable for him and for us. Indubitably, Sabbath's Theatre might just be the best Roth novel ever.
---
A Little Advice
The Dying Animal, a novel that is all too often regarded as a Roth's gem. The Dying Animal is a sub-two-hundred-page novel that was published in the year of 2001.
The novel begins with the statement that in spite of whatever it is that the reader might know, in spite of however much the reader might think, with no regard as to the subterfuge and plotting abilities of the reader, with little deference to the wit and machinations one can employ, one shall never quite be in a position of superiority as pertains to sex. That is how the most vibrant novel begins. There was no way that our Philip Roth's books ranked list would be missing this one.
Sexual Fury
The main character is none other than David Kepesh. David Kepesh is a man sporting a white head of hair, an age beyond sixty, and he is a prolific television culture critic. David is also a lecturer at a New York College and an advocator of the coming sexual revolution.
For the length of the career of Kepesh, he has been sleeping with his female students while retaining the posh and critical air about him. Of all Roth's books, this is the most provocative one and one we can't recommend it enough.
---
Human Pains
Patrimony, of all Philip Roth's novels, is perhaps his most intimate, most touching, and the closest to his great heart. Patrimony is a novel that was published in the year of 1991.
Patrimony is a sincere and quite honest tale, one that grasps and grips the emotions that Roth has only hitherto brushed and touched throughout his novels. Roth writes of his attempts to aid his eight-odd-year-old father as the man was slowly deteriorating and getting ready to pass away.
Choice to Make
Anyone that has had a similar experience will be affected by the moving writing of Roth right here. As their relationship, sometimes sour, sometimes pleasant, moves along, the tumor in the old man's brain doesn't let up. It's no surprise that it's among Philip Roth's best novels.
Roth, while retaining his creative and loving wit, writes of the many terrible choices that the technology of our time presents to us. With each chapter and each interaction, one can't help but feel that the inescapable and the inevitable is coming, but the volition to not just let it go is what makes the novel so perfect. One of, if not the best novels by Roth. American Pastoral is another Roth's book that we recommend taking a look at.
---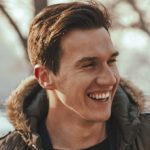 Michael is a graduate of cultural studies and history. He enjoys a good bottle of wine and (surprise, surprise) reading. As a small-town librarian, he is currently relishing the silence and peaceful atmosphere that is prevailing.