Bio
Thomas Eugene Robbins was born on the 22nd of July, in the year of 1932, in Blowing Rock, North Carolina, United States of America. Thomas Eugene Robbins is a famed American author.
Childhood
As noted, Robbins was born in Blowing Rock, North Carolina, to father George Thomas Robbins and mother Katherine Belle Robinson. Both of the granddads of Robbins were Baptist preachers. The family lived in Blowing rock prior to relocating to Richmond, Virginia, when Tom was still fairly young, so that he was brought up more so in Richmond than in Blowing Rock.
---
Best Tom Robbins Books
---
Many Stints
Tom went to the Hargrave Military Academy in Chatham, Virginia, where he was awarded the Senior Essay Medal. A year later, Tom began attending Washington and Lee University so as to get his major in journalism, though he needed to leave at his sophomore year's end because his fraternity disciplined him for bad behavior. Tom spent a year in Korea as a meteorologist, then two years in the Special Weather Intelligence Unite in Nebraska. With that said, let's see what the best Tom Robbins books are.
---
Redheaded Intrigue
Still Life with Woodpecker is one of the best Robbins novels, without a shadow of a doubt. Still Life with Woodpecker is one of the most popular Robbins books as well and it was published in the year of 1980, with a page count of around three-hundred or so. The tale of Woodpecker, Tom Robbins' book, got in store for us begins with Princess Leigh-Cheri, who is a vegetarian, liberal princess, also ex-cheerleader.
Leigh-Cheri is a redhead, who is currently residing with her royal parents, Max and Tilli, who were exiled, along with the faithful servant Guiletta in a farmhouse in Seattle. As they are attending a CareFest in Hawaii with speakers of scientific and political backgrounds, Leigh-Cheri comes upon a man named Bernard Mickey Wrangle, also referred to as the Woodpecker.
Missing the Target
Leigh-Cheri and the Woodpecker share one thing, that is that they are both redheaded, but their reason for being at the CareFest is vastly different – the Woodpecker is there so that he can blow it up.
However, being an enthusiast for tequila, the Woodpecker actually blows up a UFO conference, leaving the CareFest in fair health. Leigh-Cheri even meets a blonde who says she's from a distant planet named Argon. It's left ambiguous once lights are visible in the sky following the bombing of the conference. Among Robbins' best books, surely.
---
The Brilliant Smell
Jitterbug Perfume is one of the most quintessential Robbins books out there. Likewise, it is also one of the best-selling Robbins books we've had the pleasure of reading. Jitterbug Perfume was published in the year of 1984, spanning nearly three-hundred-and-fifty pages.
Priscilla, a waitress that just so happens to be a genius, is currently doing a stint at a Mexican restaurant in Seattle, Washington, with her free time being spent devoted completely to making the most supreme of perfumes that the world has ever seen. Madame Devalier is her mentor and she, herself, is also making a brand-new perfume, though in New Orleans. Madame Devalier is helped by an assistant named V'lu and a supplier named Bingo Pajama.
The Wackiest Characters
On the other side of the ocean, in the greatest city so far as perfumes are concerned, Marcel LeFever, also called Bunny, is making experiments for the so-called olfactory revolution.
Then, we meet characters like Wolfgang Morgenstern, a German Nobel Prize laureate, Wiggs Dannyboy, Alobar, who is a king, Kudra, and many, many more whacky, bizarre, yet interesting characters, and you have this brilliant novel by Robbins. It might just be Tom Robbins' best book, too.
---
When Life Gives You Lemons
One of the best Robbins books that have ever been published is Even Cowgirls Get the Blues. Even Cowgirls Get the Blues is a delightful, entertaining, and satisfying tale that we absolutely love. It was published in the year of 1976, spanning a bit more than three-hundred-and-fifty pages.
The main character of Even Cowgirls Get the Blues is Sissy Hankshaw. Sissy was born with exceptionally big thumbs, which she sees as more of a gift than a curse. Over the course of this entry on the list of Tom Robbins novels, a number of topics get explored like body odor, religion, free love, drug use, rebellion, and even feminism. In order to make use of her sizable thumbs, Sissy decides to become a hitchhiker and going through New York.
A Stint Here and There
Sissy meets and subsequently becomes a model for the so-called Countess, who is actually a homosexual man who is dominating the menstrual hygiene product market. Sissy is introduced to a Mohawk by the name of Julian Gitche, to whom she is to become wedded later on. Sissy comes by a multitude of different personalities, all of which are extraordinary and more bizarre than any others. One of the best-rated Robbins books ever.
---
Accidental Artist
Among the top Robbins books, one can't do without making mention of Skinny Legs and All. Skinny Legs and All was published in the year of 1990, with a page count north of four-hundred.
As the reader begins this fine entry of Robbins' novels, the reader is introduced to the newlyweds named Ellen Cherry Charles and Randolph Petway the Third, also referred to as Boomer. The two are going cross-country in an Airstream, which is in the shape of a large, even enormous turkey by Boomer. As Cherry attempts to find liberty in the sense of artistry, she loses a number of invaluable objects and sees as Boomer gets artistic prominence quite easily.
Exploration
The novel explores a number of topics, like art and artists, sex, politics, religion, pain, pleasure, freedom, avarice, the occult, guilt, grief, even wartime labors, violence, and a number of different, diverse, yet all connected facets that are just as timely as they were when the book came out.
Meeting characters like the fundamentalist preacher Buddy Winkler, the belly dancer Salome, a detective named Jackie Shaftoe, among others, the reader will not be exasperated by the end, but end up craving more. A very worthy pick for being the best Tom Robbins book.
---
An Establishment
Going forward with our list of Tom Robbins' books ranked, we come by Another Roadside Attraction. Another Roadside Attraction is among the best books by Tom Robbins, having been published in the year of 1971, but being as relevant today as back then. Another Roadside Attraction was the debut novel of Robbins.
We begin by following John Paul Ziller and his spouse Amanda, who is a prophet of sorts, but also a promiscuous mother. The two of them open up a zoo and a hot dog stand blend along the highway in Skagit County, Washington called Captain Kendrick's Memorial Hot Dog Wildlife Preserve. That is only the tip of the iceberg so far as wackiness and strange occurrences are concerned, though.
From Zero to a Hundred
A few other personalities that we come across are Mon Cut, a baboon, Max Marvelous, a scholarly man from the east coast, and L. Westminster Purcell, called Plucky, who is an ex-college football star and occasional dealer of dope.
Plucky, in a manner wholly accidental, manages to infiltrate a group of Catholic monks, that are actually Vatican assassins. Rarely has there ever been a novel quite as bizarre as this one. It is among our Tom Robbins' favorite books, too.
---
A Walking Contradiction
Fierce Invalids Home From Hot Climates stands as one of the novels that we love the most from this author. The 2000 novel is also one of the top-rated Robbins books, just as well. Switters is a man that is quite at odds with what he is. For instance, Switters is an anarchist who is working a government job.
He is also a pacifist and a hater of violence, but he is strapped with a weapon all the same. A vegetarian, Switters also likes ham gravy. Switters has a talent for working on computers, even though he hates them with a fire. Above all else, Switters is a man infatuated with his step-sister, who is currently going to high school, even though he seems obsessed with innocence.
Trudging the Road
Even knowing all of this about Switters, he is by no means a plain or clichéd man. As we get going with the story of Switters, we see that he is quite the character. We go through no less than four continents with the young man and he even manages to get the Central Intelligence Agency involved, too. This is a novel of ideas, but also a fantastically comic one, too. Worthy of being called the best Tom Robbins novel.
---
Terrific Tale
Out of all Robbins novels, Half Asleep in Frog Pajamas gets our recommendation even for those that have already read it. It features some of the most intriguing characters from Robbins novels while delivering a terrific tale. Half Asleep in Frog Pajamas was published in 1994, spanning nearly four-hundred pages.
Problems in Abundance
The main character that we follow is Gwen. Gwen is a stockbroker, who has a fairly obvious obsession with herself. Being a stockbroker, Gwen is also given to some questionable moral choices, which coupled with the stock market crash isn't all that odd.
Of course, that's only the tip of the iceberg so far as her problems are concerned, as she also has to deal with a kleptomaniac monkey that's escaped and which belonged to her boyfriend Belford. It stands to reason that this isn't just a random pick from the novels of Tom Robbins.
Nothing Weirder Than This
Belford, himself, is a born-again Christian, who irritates Gwen like no one else can. Another source of trouble for Gwen can be seen with Larry Diamond, who is a rather sleazy chap, also a stockbroker. To top it all off, Gwen's best friend is missing. Oh, did we mention that Gwen meets a monk who has some kind of restorative enemas on him? All in all, this is one of the best-rated Robbins novels ever.
---
Marvelous Read
Villa Incognito, by no means just another of the Tom Robbins book reviews on the list of books by Tom Robbins, is one marvelous read, indeed. Villa Incognito is one of those books of Robbins' that we think is deserving of the title of being one of the best novels of Tom Robbins, too. It was published in 2003.
Oddities
This particular novel of Robbins contains perhaps the most intriguing, fascinating, and even enigmatic of characters that he has ever penned. Here, we have soldiers that went missing during the Vietnam War, but even after it ended, they chose to be missing all the same. Then, we have a family in which the women of four different generations bear a striking resemblance and link to a certain Japanese folk figure.
From One City to the Next
Villa Incognito is a wonderful, accessible, though bizarre novel. It has to do with masquerades, with the question of identity, with guises, and with the mysteries of the world. San Francisco, Seattle, Laos, and Bangkok are just four of the cities where we'll find ourselves as the brilliance of Robbins continues on in this book. We recommend picking it up as soon as possible.
---
Moments
Putting Robbins' books in order of, for example, best to worst would be sorely lacking if Tibetan Peach Pie wasn't among the top-ranked ones. Tibetan Peach Pie was published in 2014, spanning nearly four-hundred pages.
Of course, Robbins is most famous for his novels, like the ones that we have reviewed above, but his memoir-like or autobiographical tales are just as wonderful. Featuring Robbins at his most honest, forthright, and bared, the book at hand is brimming with the mighty philosophical, social, and human opinions that the great author has.
Going Through Life
Taking a look at his own Appalachian youth, all the way to his adventures around the world, Robbins tells us many stories that he has experienced first-hand.
The sweetest is combined with the most inventive here, as the Baptist preacher grandson turns out to become a meteorologist, a Disco Jokey, a critic of art, and even a writer. This is one of the most important books of the author on the whole Tom Robbins books list.
---
Familiarity
If one were to take a look at any list featuring Tom Robbins' books ranked, the list would only be a complete one if it had this particular book listed in one of the greater spots. Wild Ducks Flying Backward was published in the year of 2005, spanning some two-hundred-and-seventy pages.
Like we mentioned in the previous review, Robbins is most familiar to readers for his seriocomic books, where he writes of a fictional, comedic, and powerful world. However, Wild Ducks Flying Backward is a non-fiction book, belonging to the rank of the best Tom Robbins books of all time. The man's writing, especially the non-fiction sort, has been featured from Playboy to Esquire, and it is a revered kind.
Many Passions
In Wild Ducks Flying Backward, the reader can see Robbins in a variety of states. From talking of the anxiety-panged status of contemporary literature, to speaking of tomato sandwiches, and to depoliticizing the Guernica of Picasso, but also making mention of the genius waitress species he is known for.
Robbins writing here is as pervasive, as mighty, and as provoking as anywhere else. At hand is a potent volume that the reader would be very much missing out on if he doesn't pick it up. B is for Beer is a novel we're fond of, as well.
---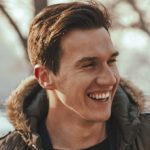 Michael is a graduate of cultural studies and history. He enjoys a good bottle of wine and (surprise, surprise) reading. As a small-town librarian, he is currently relishing the silence and peaceful atmosphere that is prevailing.