Bio
Paulo Coelho is a Brazilian author born on 24th August 1947 in Rio de Janeiro. Given his parents' devout Catholic beliefs, he was raised in a religious household and attended the Jesuit's school when he was young.
Dropout
His parents did not support his early interest in pursuing a writing career, as they did not think it would earn him a stable income (a common parental concern). However, his attempts to become a lawyer failed, and he dropped out of Law School in the late 60's.
---
Best Paulo Coelho Books
---
Travels
Coelho had a rebellious streak, and after leaving Law School he embraced the hippie life that reigned supreme in the 70's decade, travelling throughout Latin America and Europe. It was in Spain, on a pilgrimage to Santiago de Compostela in 1986, where he had his spiritual awakening. This incident spurred his inner novelist. He wrote the autobiographical The Pilgrimage, and decided to dedicate himself full-time to be an author.
Career
The Alchemist determined his international success. Although the initial ripples of interest for the book were small, it became a best-seller after its translation into French. After its success in the European country, it was propelled to its current world-wide best-seller status.
Today, it is one of the most translated books by a living author, and Coelho has since written a prolific 30 books, 3 of which are autobiographical. We're going to briefly explore the best books by Paulo Coelho, but as you can see, if none of the titles below tickle your fancy – you have quite a long list to choose from!
---
Santiago
The main character in The Alchemist is Santiago, a shepherd from Andalusia (a region in Southern Spain) with a recurring dream. Curious to know if it means anything, he consults gypsy, and she interprets the dream as a prophecy, announcing he will find a treasure in Egypt.
Santiago then decides to sell his sheep to cover the costs of his voyage across the Mediterranean, and embarks on a journey that will ultimately take him to fulfil his "Personal Legend".
Fulfilment of Destiny
Personal Legends are the main Leitmotif of this book. It explores the topic of fulfilment of destiny, of the truth inside every person that needs to be lived out, of following your heart, no matter what. It further explores other deep issues like our connection to the universe, our ability to be one with our surroundings.
As the title itself hints at, Santiago's path leads him to undergo a deep transformation – spiritual alchemy, not the turning anything into gold kind- in order to achieve his Personal Legend.
Touching Story
Hundreds of thousands of readers have been deeply touched by this story. However, if the words "if you really want something, the universe will conspire to make it happen" make you roll your eyes so hard they cross over into international waters – this might not be the best Paulo Coelho book for you, so keep reading on down the list.
---
Nothing to Live For
Since the title itself contains a mini-spoiler, we don't risk much by telling you that this book starts off with the suicide of a young girl named Veronika.
There is nothing particularly wrong with Veronika, she has no notable struggles, insurmountable obstacles; no chaotic issues or torrid family history that plague her. In fact, she seems to have everything going for her. Still, she decides to die because she believes she has nothing to live for.
Mental Institution
After overdosing on sleeping pills, she falls unconscious and wakes up in a mental institution. Her doctor informs her that she only has a few days left to live, since her suicidal attempt caused irreparable damage to her heart.
You would think that the news wouldn't really cause much of a shock in a person who had decided that life wasn't worth living anyway, but the book explores deeper issues through the course of the days where Veronika awaits death.
Inspired By Own Story
The blurred lines between sanity/insanity, or the meaning of the joy of life – that vibrating pulse that makes humans feel alive and want to experience life at its fullest.
Inspired by his own time in the mental institution his parents committed him into as a teenager, this novel is about breaking free from the chains of society and experiencing freedom even as you are confined behind walls, of challenging the concepts of sanity, and discovering the difference between really living and merely existing.
---
Maria
Eleven Minutes is the story of Maria, a beautiful and smart Brazilian woman who was scarred by love at a tender age, and resolved to shut herself off from that pesky emotion. She has big dreams of leaving her poverty-riddled neighborhood and achieving fame and fortune in Europe.
Maria ends up in Geneva, and through twists and turns of fate, starts working as a prostitute – and quite a successful one at that. She bags a few millionaire clients as the books explore the two opposites of sex the men in her life present to her.
Sense of Freedom
One of her clients opens her up to the world of sadomasochism, where Maria discovers a sense of freedom and being able to unleash her desire; the man she ultimately falls in love with, Ralf, represents sex in the context of love.
The novel does contain graphic descriptions of sex, but for those of you thinking it would be another BDSM book à la 50 shades of Grey, there's a chance you might be sorely disappointed (or let out a sigh of relief).
Philosophical Contemplations
After all, this is Paulo Coelho novel we are talking about, so it needs its dose of philosophical and mystical contemplations to round off the distinctive Coelho flavor. Indeed, you will find a generous serving of these reflections in Eleven Minutes, especially delving into the connections between sex, love, the soul, and the meaning of "Sacred sex".
If you are interested in or dabble in tantric sex, you can start dropping hints to family members and loved ones that you're open to birthday or holiday gifts in the shape of an Eleven Minutes paperback.
---
Pilar
Once again, a young woman is the main protagonist of this popular Coelho novel. Pilar is a 28-year-old Spanish student who lives her life according to the rigid plan of social expectations. She is well-educated and independent, seemingly a strong, self-secure woman.
However, she is not happy, but it takes her childhood friend and adolescent love entering her life to stir up the layers of protective dust that she has let settle around her innermost self.
Spiritual Leader
Her friend is now a handsome spiritual leader, in a seminary and devoted to the Virgin Mary. However, he too carries a burden that pushes him to reach out to his old flame. He invites Pilar on a trip to the French Pyrenees, where they will embark on a journey of self-discovery and exploration.
The theme of this novel is the inner tug-of-war many experience; where our true self and the person we think we have to become to be "happy" clash fiercely, and tough decisions need to be made. Given the friend's spiritual profession, religion is also explored, primarily the feminine side of divinity.
Self-Knowledge
Readers interested in self-fulfillment and self-knowledge will most likely enjoy this book, as it has the signature Coelho mark of spiritual/self-help book wrapped up in a fictional story.
---
Athena
The self-named Athena, née Sherine, is the Witch of Portobello. Adopted by Lebanese parents desperate to have a child of their own to shower with love, her biological roots trace back to Romania and a gypsy mother who abandoned her. Her life eventually takes her to modern-day London, where the book is set.
Through Others' Eyes
In an original spin, the reader never meets Athena. The book starts with her death, and traces her life and personality back through interviews with several important people in her life. Through the eyes of the people who knew her, you will know of Athena's childhood, her religious fervor, her desire to be a mother, her decision to join a religious cult and the rash choices she made as a young adult that build up the suspense in the book.
Meaning of Life
She is not a Witch in the traditional sense of the word (no wands, magic spells or cauldrons here), but rather it is more based on Coelho's female archetypes and the path through which they achieve enlightenment and seek the meaning of life.
Coelho's classic topics show up again, such as divine femininity, self-fulfillment, quests for truth, and the likes. The police investigation mystery element, though, adds a little spice to the mix.
Favorite Theme
As is obvious from this list of the 5 best Paulo Coelho books, this Brazilian author's fictional characters always circle back to his favorite theme: spirituality. Deep, thought-provoking and enlightening for some, preachy and lacking plot for others; the only way to know whether you are on team "Coelho Lovers" or "Coelho Haters" is to pick out any one of his many books and read for yourself.
---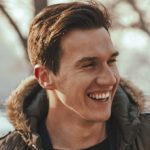 Michael is a graduate of cultural studies and history. He enjoys a good bottle of wine and (surprise, surprise) reading. As a small-town librarian, he is currently relishing the silence and peaceful atmosphere that is prevailing.