Bio
Ephron was the type of writer who apparently couldn't stop creating hit stories. She was born in 1941 and died in 2012 from leukemia but managed to write many thrilling books and screenplays. She was an excellent journalist, writer, filmmaker, and much more.
Awards
Many of Nora's works were more than worthy of getting nominated for and winning tons of awards such as the Academy Award for Best Writing, the BAFTA Award for Best Original Screenplay, a Tony Award nomination for Best Play, and so on.
---
Best Nora Ephron Books
---
Famous Works
Some of the most famous and best Nora Ephron books you can read right now include I Feel Bad About My Neck, Heartburn, I Remember Nothing, Crazy Salad, and more. She is also very well known for her success in film as some of her most famous works in this field include Silkwood, Sleepless in Seattle, When Harry Met Sally, and a few more.
Here are 10 of the most popular Ephron books to keep you entertained and allow you to get to know this amazing author and her brilliant writing style. Waiting for you inside are mesmerizing stories, unforgettable characters, a lot of drama, and much more.
---
Autobiography
There couldn't be a better book to start with if you want to learn all there is about Nora as a person and writer. If you're planning to read Nora Ephron's books in order, this one might not be the first one she published but it's the best one to start with. That's because this book contains her autobiography.
All About Nora
The contents of the book feature stories from her life, thoughts on various things, and similar topics. It's the perfect collection of almost everything Nora hates, loves, admires, and much more. This is the reason why this is the best book to start with if you haven't read any other books written by Nora Ephron. You get to meet her and find out what she's like as a person. After that, everything nonfiction or fiction that she writes is going to make much more sense.
A Little Bit of Everything
The reason that this book managed to become one of the most exciting and nationally best-selling Ephron books is that the contents inside don't just create any old boring autobiography about the author's life. No, she has managed to turn this book into a laugh-out-loud story that features many memorable characters and events. There's no doubt that you're going to have a blast with this one and you'll become a real Ephron fan in no time.
---
Food!
Here it is, the first fiction novel that we have to offer. Heartburn is a wonderful story that features romance, drama, thrill, and food. Yes, food! At some points, you're going to feel like you're reading the most interesting cookbook in the world as there are some very delicious recipes hidden inside. Heartburn is a strong competitor for being the best Nora Ephron book ever.
The Star of the Show
One of the main, and most exciting, characters who you're going to be reading about is Rachel Samstat. Oh, and Mark, but we don't like Mark. You'll find out why as you read on. So, Rachel is in her seventh month of pregnancy when she discovers the last thing she would wish at that certain period of her life. Here comes the part when you start hating Mark.
It turns out that Mark, her husband, is actually in love with another woman. This other woman was no pretty sight and nothing to take your breath away, but Mark was still in love with her. We don't want to spoil all the fun in our Nora Ephron book review so you get to find out how that whole story goes on your own.
When Does the Food Arrive?
Oh yes, we can't forget the most delicious part of the story. In the middle of all the drama that is being thrown around, Rachel shows everyone a few of her most mouth-watering recipes. She writes cookbooks for a living so why not learn how to make a delicious meal or two while you're at it?
---
More About Nora
When you first have a look at this book by Nora, it has a slight resemblance to her other work titled I Feel Bad About My Neck. Well, this one is another nonfiction book with stories from her life and can easily be Nora Ephron's best book for many of her fans. Every true Ephron fan knows that you can never have enough stories from her personal experiences through life.
In this book, you get to hear more stories that she didn't have time to mention in her previous memoir. There are plenty of exciting career stories inside as well as some love tales to keep all of you romantics interested.
Stories and Insights
The book is all fun as you get to read a bunch of her most interesting stories and events that she lived through. But, on top of that, you also get to learn a lot from Ephron's books. Her stories are warm, insightful, and delightful to hear. Another thing that you'll never forget are tales in which she was already diagnosed with her disease and knew what was waiting for her.
Despite all that, Nora still remained a kind person who taught others until the end of her days. Nora is a person you want to look up to and someone who just feels amazing to read about.
---
Who Are Harry and Sally?
When Harry Met Sally is one of Nora Ephron's best books, and you'll be happy to know that this one is an amazing fictional story about the search for happiness in an American city where things are nothing if not memorable and exciting.
As you might have guessed already, the main characters in this book that turned into one of the most amazing romantic comedy movies of all time are Harry Burns and Sally Albright. The story starts with these two as they have just graduated from the University of Chicago and are sharing a drive to New York City together. This drive is the beginning of the wonderful story that follows and the start of another amazing book.
Fast-Forward
After getting to know the main characters, the story jumps five years into their lives. At first, these two hated each other but later something started to change. From the reader's perspective, it might be obvious that they have a certain chemistry between them but they didn't seem to be aware of it until a certain event reveals their true feelings.
You can expect tons of misunderstandings, lots of laughs, some very romantic moments, a lot of drama, and pure excitement until the end of the story. It won't take long for you to realize why this is one of the best-selling Nora Ephron books of all time. And, lucky for you, if this story is not enough you still get to watch the movie version of it.
---
Wonderful Collection
Before you come to any conclusions, this is not a story about an actual orgy, as many have assumed. No, this is even better. This is a wonderful collection of writings that Nora worked on during the last three years of the 1960s. The collection features stories and topics about popular culture at that time.
A Great Combination
Ephron always manages to turn any story into an eye-catching chunk of excitement. Although this book doesn't feature any fictional characters and events, you're still going to be glad you got to read what's inside.
The title of the book is especially interesting as it comes from a saying that Nora used to mention a lot. She constantly said that she was always standing on the side taking notes while everyone else was having fun as a group.
Fashion, People, and New York City
The things she says and writes inside this book are unlikely to withstand the test of time, but what she talks about is still very exciting to read about. She gives her the most honest opinions on the most popular things of that time, the most famous people, certain fashion looks, and much more.
---
Memoir
It's no wonder that Nora's fictional stories are worthy of turning into huge movies and you get to find out the best of those from our list of Nora Ephron's books, but before you know it, another one of her nonfiction works comes up presented in the form of another memoir. This is an amazing book that showcases a few more exciting events from her life that you simply can't be without.
Nora Ephron 101
Sometimes, it gets more exciting to read about Nora's life than her many memorable fictional stories and characters. If there's one thing that this author can do, it's making you smile and have a great time with any of her tales. Her wit and humorous writing style are a few of the main things her fans simply can't let go of and can never have enough of.
A Treasure of Writings
The great thing about this book is that you always know where you are. The writings are laid out in chronological order and there is quite a lot to discover as well. From her opinions on journalism and her career to movie scripts, it's all in there. For all of the fans of her book Heartburn, one of the best Ephron novels ever, there's a very special surprise waiting for you inside.
---
Food Again
Here's another book by Nora that everyone can't seem to stop talking about. It's one of the best-rated Ephron books as the contents inside are very appealing to many of her readers. Here's what you can expect from Crazy Salad. For starters, the name of the book suggests quite a lot and if we'd have to list Nora Ephron's books ranked, this one would be somewhere at the top.
A Mixture of Everything
Much of the content is related to her opinions and thoughts about women at the time she lived in. There are quite a lot of short stories inside that talk about different things as well. Another great thing about Nora is that she never shies away from talking about herself. What she's trying to say about women she often includes in her descriptions.
No Self-Consciousness Here
The first of the stories you get to read inside this book is called A Few Words About Breasts. This story is all it takes to get you hooked on the following contents of the book. This author was never afraid to talk about herself and state some obvious problems she had with herself. On top of talking about her, and women's looks, she also has a few things to say about politics, beauty products, and more.
---
Simple, Yet Mind-Boggling
How can Nora discuss so similar topics in so many of her nonfiction books and yet still get more and more exciting to read? This is one of those things where you either have it or you don't. Lots of Nora Ephron book reviews show that she definitely has it. Anyway, in this book, she focuses on topics such as women, of course, clothes, prom dresses, mothers, buying bras, and other simple yet very mind-boggling things like these.
A Book Full of Memories
This is exactly what this book is, a collection of short stories that are from Nora's past. It's nearly impossible not to get moved by the things she says inside and the memories she shares with her readers. From what you'll gather inside, it won't take a lot to make you think that this book is the best Nora Ephron novel for students as there are many insightful things for persons of that age.
Attachment to Clothes
Much of the book is related to Nora's clothes. This may sound silly but it's not rare to see someone get attached to an object and simply experience a tsunami of emotions, nostalgia, and memories every time they look at that object. This is what's happening to Nora and you get to see what she sees in situations like this through one of the best books by Ephron ever.
---
Collection of Columns
This is another collection-styled book by Nora in which we get to read some of her old stuff. You may know all of Ephron's screenwriting books and her best-selling fiction stories, but this book contains a collection of columns that Nora wrote for Esquire Magazine back from 1975 to 1977.
A Woman With Many Opinions
This author sure did know a lot about a variety of topics as we can see from many novels by Nora Ephron. Despite talking a lot about women and herself, she also knew and had many opinions on topics such as the media and journalism.
These are the two subjects that she mainly discusses in this book. She shares her knowledge about the subject through the 24 articles printed inside. There's even one article that was refused by Esquire and was never published. You get to see why.
Detailed View on Journalism
This is exactly what you get to read in most of the columns inside. Nora puts many topics and people under the microscope and starts examining them one by one. So, if you want to see what journalism was like during the seventies, and you also want to have a good laugh then this is one of the top Ephron books to get the job done.
---
A Feud
Enjoy it while it lasts as this is the last book we have to review here. If you're planning to read Nora Ephron's book in order, this isn't her last book, it's just the last, but not least, from our review.
This is Nora's version of the story of the feud between American playwright Lillian Hellman and novelist Mary McCarthy. Mary managed to greatly embarrass Hellman on public television so their feud was something to remember as it all ended with Hellman's death.
Nora's Version
In Nora's version of this event, she creates a fictional story in which she brings these two characters back to life in one of the most hilarious and memorable plays yet. This was an event that happened quite a while ago but it doesn't mean that you won't have fun with the book even if you don't have a clue who Hellman and McCarthy were.
Second Chance
As Nora decides to give these two very verbal women a second chance, she doesn't change their personalities. She merely tries to imagine what it would be like if they had one more meeting together.
What you're about to see is a series of very strong verbal attacks at each other that are going to make you laugh out loud. These two characters easily make this one of the best Nora Ephron books that no one can complain about.
---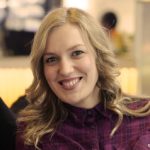 Alissa is an avid reader, blogger, and wannabe writer. (She's a much better cook than a writer actually). Alissa is married, has one human, one feline, and two canine kids. She always looks a mess and never meets a deadline.