Bio
Thomas Kennerly Wolfe Junior was born on the 2nd of March, in the year of 1930, in Richmond, Virginia, United States of America. Thomas Kennerly Wolfe Jr. is far more famous by his professional name of Tom Wolfe. Wolfe was an American writer and journalist, most notably associated with a style of New Journalism.
Tom was born in Richmond, Virginia, to father Thomas Kennerly Wolfe Sr., who worked as an agronomist and editor for a newspaper, and mother Helen Perkins Hughes Wolfe, who was employed as a garden designer. Tom attended St. Christopher's School, an Episcopal school for boys.
Best Tom Wolfe Books
Education
Tom had a chance to attend Princeton University, but gave that up in order to go to Washington and Lee University, where he majored in English, was the sports editor of the college's newspaper, and was a founding member of a literary magazine. Wolfe graduated in 1951 cum laude. Sadly, Wolfe passed away in the year of 2018. Now, with all of that said, let's take a look at our picks for the best Tom Wolfe books.
Marred Family Life
The Bonfire of the Vanities is one of the most popular novels written by Wolfe out there and, of course, it's one of the best-selling Wolfe books, as well. The Bonfire of the Vanities was published in the year of 1987, spanning nearly seven-hundred pages, in total. The story follows a man named Sherman McCoy. Sherman McCoy is a rich white bond trader who usually makes millions by each successful trade.
Sherman has a wife, who, herself, is a rather beautiful lady employed as an interior designer. Sherman also has a child with his wife, whom he loves dearly, but also a mistress that he keeps convincing himself that he is deserving of. However, when life is split up like that, it's not uncommon for things to go awry.
Opportunists
As Sherman McCoy is driving his mistress from the airport back in his Mercedes Benz, Sherman mismanages a turn, and finds himself in the Bronx. An accident takes place, in whose wake a fairly young black man is in a coma, allowing for the community to ask for vengeance and justice.
As such, the District Attorney, who is at present trying to gather more votes, is liable to follow the word of the fray. The prosecutor doesn't exactly help, as his interests lie with a certain girl.
Check Price on Amazon
A Famous Man's Tales
The Electric Kool-Aid Acid Test is among the most splendid Wolfe books, one that we can't recommend just enough to our readers. The Electric Kool-Aid Acid Test was published in the year of 1968, spanning four-hundred or so pages.
The book at hand is where Wolfe tells us of the many adventures of Kesey Ken and a group of his fervent followers. Over the course of the work, it seems obvious that Ken is in search of engendering a brand-new religion, so he gathers a group of his followers. The attraction here is based on the transcendence that can be attained by means of drugs, along with Kesey's might regarding preaching and gripping people.
Psychedelic Experiences
The so-called Acid Tests began in the La Honda, California woods, where all light and noises were at a minimum, so that the experience can be a maximal one.
Soon enough, the Merry Pranksters, as they were called, leave the Kesey estate and go throughout the whole country. Two things remain constant: the Pranksters keep taking acid, while the reputation of Kesey keeps growing. It seems that Kesey might just get his wish to come true.
Check Price on Amazon
The Race to Space
The Right Stuff is yet another delightfully complete and intriguing entry among the novels of Wolfe. The Right Stuff is oftentimes regarded as being Wolfe's best book for a variety of reasons. The Right Stuff was published in the year of 1979, with a page count of around three-hundred-and-seventy pages.
The Right Stuff is a novel that explores the space race, though it doesn't take much time to delve deep into space exploration specifically. The efforts that the Soviet Union made are merely noted as having happened, with no special analysis of this toil, as the main concentration is on the early period of the United States space program. Project Mercury is what is focused on, which was the first operational space-flight program with men.
Lives of Astronauts
There were seven men aboard the Mercury, with which we focus on the lives of each of the astronauts, rather than focusing on the technical issues or facets of traveling into outer space and the very flight, itself.
It wouldn't be one of the best novels by Tom Wolfeif it didn't have his potent take on the political reasons regarding the space race, as well. Likely the greatest or most complete novel that Wolfe ever penned, we regard the book at hand as being perhaps the best Tom Wolfe novel.
Check Price on Amazon
Disillusioned
Among Tom Wolfe's best novels, one can't do without mentioning the novel titled I am Charlotte Simmons. I am Charlotte Simmons is a fantastic tale which was published in the year of 2004, spanning nearly seven-hundred-and-fifty pages from cover to cover. It is among the top Tom Wolfe novels for a reason.
The tale takes place at an imaginary Dupont University, where the Gothic aesthetic of the building seamlessly blends with the manicured lawns. Or that might just be how Charlotte Simmons, a freshman from North Carolina, sees the University. Soon enough, though it leaves her aghast, Charlotte finds out the truth about the University, where sex and other Earthly lusts are held to a higher esteem than academic success.
Encounters With the Elite
Charlotte begins interacting with the so-called leaders of the Dupont elite, with her roommate, a girl named Beverly, being in the search for lacrosse players. Another character is Jojo Johanssen, the last white player on the remarkable basketball team of Dupont, whose spot on the team is imperiled by a certain black freshman.
With intriguing and biting characters in abundance, I am Charlotte Simmons is one of the best Tom Wolfe books we've had the pleasure of reading.
Check Price on Amazon
All Was Well
A Man in Full stands among the Tom Wolfe's books ranked as one of the top Tom Wolfe books of all time. A Man in Full is one great and fascinating novel, featuring the trademark wit and meticulousness that Wolfe is known for. It was published in 1998, spanning seven-hundred pages.
The novel's story is set in Atlanta, Georgia, which is a racially mixed city, where the wealthy have their fortune rather fresh, and the politicians are rather shrewd and astute. The main character is Charles Croker, who was a college football star once upon a time ago, but is now a middle-aged Atlanta who owns a sizable plantation. Charles has a young second wife and a partially empty office complex, with a large debt of his own.
In System's Grip
Conrad Hensley, on the other hand, is the young dad of two children, who has just lost his job with the Croker Global Foods warehouse where he was employed, in the proximity of Oakland.
Before Conrad can make any headway, the legal system of America has him ensnared and trapped, with little room for maneuvering. This is a story about the depravity of life, though it's not as pessimistic as that may sound. One of the best-rated Wolfe books we've read.
Check Price on Amazon
Manhunt
Back to Blood is another fan-favorite among the list of Tom Wolfe novels, with it being the pick for the best Tom Wolfe book to many fans. Back to Blood is a novel that was published in the year of 2012, with yet another lengthy page count of about seven-hundred or so.
The novel sees Wolfe at his always-witty, infinitely scrupulous, intriguing, and oftentimes exceptionally humorous. As a police launch is just gaining speed over the Biscayne Bay of Miami, officer Nestor Camacho being on board, the novel has only just begun. Taking a look at the city's landscape, we meet the Cuban mayor, the police chief who is a black man, a young journalist, and an editor from Yale.
Few Personalities
That's not all, as we also meet a psychiatrist for sex-addiction, who has a nurse of Latin heritage by the day, who, once night falls, is his mistress – who was also the love of Camacho's life. Then, we have a Haitian girl, with a gang-banger little brother.
We would be remiss not to mention the extraordinarily wealthy porn addict, or the crack dealers, and the multitude of other wildly different, yet all so gripping characters in here. Among the best books by Wolfe, undoubtedly.
Check Price on Amazon
Vacuous
The Painted Word is another marvelous invention by the literary giant that was Wolfe. The Painted Word is not just any volume among the Tom Wolfe book reviews, but one of the best books of Wolfe, ever. The Painted Word was published in 1975, with a page count of one-hundred or so pages.
The Painted Word is a rather succinct and accessible book to pick up, one that speaks about the most contemporary of art and why it is that it seems to be such a barren, indefensible, lacking, and vapid desert through and through? Why is it that there is art which can in no conceivable way be viewed as anything other than moronic, uninspired, insipid, and redundant in galleries that are more than well regarded?
Where It Stems From
Wolfe speaks of a value war, one that began taking place in society and civilization once the philosophical chains we had were broken.
The relativism of the 60s along with the growing need for Existentialism is what caused such a thing, so that the art-making world has turned into a field where certain individuals can bully and abuse others. Art is no longer one that talks for itself, but requires someone to grant the interpretation directly.
Check Price on Amazon
Art Tinged by Ugliness
From Bauhaus to Our House is yet another marvelously intriguing and satisfying book from one of the masters of American writing, Wolfe. Perhaps the easiest pick we had for Tom Wolfe's top ten books, From Bauhaus to Our House was published in the year of 1981.
From Bauhaus to Our House is a thrilling book, one that takes a look at modern architecture and its many, many downfalls. Wolfe is not afraid to be biting or even a little caustic on the topic, as it's a topic quite close to his heart, one can venture to say. Wolfe takes a look at how a little group of European architects from the 1920s succeeded in making the field of architecture into a field dominated by dogmatic facets.
Few Men
Wolfe looks upon the theories that Le Corbusier, Walter Gropius, and Ludwig Mies van der Rohe, along with many of their ardent followers and, at times, angrily discusses why he thinks that they are so limited.
Wolfe believes that the architecture these men promoted and encouraged is what caused the buildings of today to be such dull, uninspired, and frankly ugly edifices. As such, out of the list of Wolfe's books, this is among the best Wolfe books we've read.
Check Price on Amazon
The Debut
The Kandy-Kolored Tangerine-Flake Streamline Baby is the first book that Wolfe ever published. As such, it stands as being among Wolfe's best books, rivaling even the best Wolfe novels in the process. The Kandy-Kolored Tangerine-Flake Streamline Baby was published in the year of 1965.
The book at hand, one of the most popular Wolfe books, is a collection of articles that Wolfe, during his journalist days, wrote for New York magazine, which was a supplement of the New York Herald Tribune, and Esquire. Even though it is a non-fiction book, it sold rather well, which wasn't the norm exactly for the time back then. It surely speaks to the prowess of Wolfe.
New Journalist
Wolfe is regarded as having played a founding role in the creation of the genre named New Journalism, which saw journalistic pieces be written with a certain literary flair. Wolfe's stories were told and portrayed in a way that intrigued the reader, not just informed him.
As such, The Kandy-Kolored Tangerine-Flake Streamline Baby is one of the most important books on the topic that one can pick up. Even though it is non-fiction, it reads like some of the greatest Wolfe novels.
Check Price on Amazon
Fantastic Work
Radical Chic & Mau-Mauing the Flak Catchers is the last of the list of books written by Wolfe that we will be examining here. The book is fantastic, to say the least, especially for the time. It was published in the year of 1970, spanning nearly one-hundred-and-fifty pages. Be it of the Tom Wolfe books list or the Tom Wolfe novels list, this is one of the best Wolfe books ever.
Never as Political
Wolfe's first foray into political writing comes with these two essays, which are featured in one single book. Radical Chic is the first essay, one which takes a look at a fundraiser which was held by Leonard Bernstein and spouse Felicia at the Park Avenue apartment they had for the Black Panther party. Wolfe, himself, didn't receive an invitation, though he did notice David Halberstam had gotten his.
Blind Irony
Halberstam expressed a disinterest in going to the party, so Wolfe took the invitation and found himself there with the so-called elite. Tom was staggered by the disharmony stemming from the fact that the fundraiser was for black socialist and communist militants, yet being held at a two-story penthouse duplex. The satirical nature and biting irony of the work is what makes it such a treat. The Kingdom of Speech and Hooking Up are two other titles worth picking up.
Check Price on Amazon
Author
Books and Authors From the Same Genre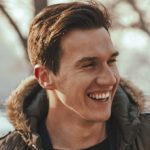 Michael is a graduate of cultural studies and history. He enjoys a good bottle of wine and (surprise, surprise) reading. As a small-town librarian, he is currently relishing the silence and peaceful atmosphere that is prevailing.