Bio
Jonathan Earl Franzen was born on the 17th of August, 1959, in Western Springs, Illinois, United States of America. Jonathan is a prominent, well-known American author and an essayist. Franzen's parents were Irene, born as Irene super, and Earl T. Franzen.
Franzen's father had been an immigrant from Sweden, whilst his mother's roots seem to point to an Eastern European heritage. Jonathan earned his degree in German, in the year of 1981, from Swarthmore College. He married in 1982, and moved with his wife to Sommerville, Massachusetts, so as to go after his career as a writer.
---
Best Jonathan Franzen Books
---
Career
Franzen's genre of choice is literary fiction. Influences that he has either cited or are just very obvious, come from don DeLillo, Albert Camus, Franz Kafka, William Faulkner, etc.
He has worked on two separate movies, – Emptying the Skies, and The Corrections. Being one of the most intriguing authors of the last few decades, we would like to take a look at the best Jonathan Franzen books, and give our review for the ones that we mention.
---
Family Matters
It's the 23rd of December in 1971, and there is a heavy weather prediction for Chicago. Russ Hildebrandt, an associate pastor at a liberal suburban church, is on the verge of ending his loveless marriage. That is, unless his wife Marion beats him to it. Their eldest child, Clem, is home from college for reasons that will devastate his father, and their daughter, Becky, has been sucked into counterculture.
Their youngest son Perry is brilliant, but selling drugs to seventh graders, although he has promised himself that he will stop and strive to be a better person. Each member of the Hildebrandt family has their secrets, and they're all seeking something that may be threatened by one another.
Doing The Right Thing
This is the first book in Jonathan Franzen's latest series, A Key to all Mythologies. It's Franzen's take on contemporary America, venturing into the past and exploring the history along two generations. The story follows different perspectives as we see a family at a pivotal moment of moral crisis.
This story has unforgettable characters, humor, complexity, and warmth. We see deeply flawed people who battle against their internal urges, wanting to do what they know is right. while the book deals with a lot of heavy themes, it is actually a really fun read, and you will find yourself completely hooked before you even know it!
---
Family Dynamics
The Corrections by Franzen was published in the year of 2001. It was released to wide public and critical success, noting that the exploration and venture into the dynamic of a family, and the social conflict, were ones reminiscent of Tolstoy.
The novel begins with a kind of vignette, as a jump into the clashes and overall dynamic of a certain middle-class home in Middle America. This novel would be definitely the best Franzen book, if we made this list of Jonathan Franzen books ranked.
Pain and Resentment
From the get-go, the readers are concentrated and interested in the pain and resentment that a certain man has, as a result of years upon years of marriage to a wonderful wife that duly brings the family down and together into a more domesticated one.
The story happens in the Midwest, in New York City, and in Philadelphia, and it is most prominently interested in the agonized relationships inside of the Lambert family household. Alfred is a through and through patriarch. He is a retired railroad engineer, going in and coming out of certain fits and hallucinations that come as a product of his ailment – Parkinson's disease.
Characters
Alfred, as we mentioned, is a patriarch and holds his conservative beliefs steadfast, unwilling to change. Enid is Alfred's mother. She is thoroughly focused on having everything be peaceful and neat, trying as much as she can to have a single final Christmas together with the family that is rarely with them.
Then, we have the eldest son Gary, a banker in Philadelphia, as an unhappily married man. Denise is his sister as thirty-year-old chef, fresh out of a failed marriage, and other unsuccessful relationships.
Failure
The youngest, however, is son Chip. He is an unemployed former teacher, failed author with failures far away from home, too. In fact, he'd even worked in the country of Lithuania – showcasing in an acute juxtaposition how both dynamics work, back home and a long-ways from home. Overall, a classic of literature, and most probably the best Jonathan Franzen books, to date.
---
Interwoven Relationships
Franzen's Freedom was published in the year of 2010, a day short of nine years after The Corrections. Surely after one is familiar with what the plot of Freedom entails, a swift, crude comparison can be made with his great novel The Corrections.
For starters, they both deal with the interwoven relationships and dynamics of a family. They're both, also, Midwestern families. This novel is not only one of the top books by Franzen, but also one of the best-selling books by Franzen.
Patty and Walter
Our main characters are Patty and Walter Berglund. The two of them are, rather clearly from the beginning of the novel, liberal in their political orientation. They're also rather politically correct, which is the subject of a bit of satire at the hands of Franzen and his buttery, smooth, engaging prose. Walter and Patty have two children. The children don't exactly find life to be as simple, ordinate, or satisfying as their parents might have led them on to believe.
Shifting Narrative
What follows are a number of flashbacks, shifting the narrative voice, leaps in the chronological quality of the story. There are even a few sections acting as autobiographical writing by Patty, herself, written in the third person. We see how their own families worked like, how their own dynamic was, and how they came to meet each other.
No doubt if one puts Freedom next to The Corrections on a bookshelf, it wouldn't shine quite as radiantly as the latter. It is, however, in spite of that, a fine novel, and a great read. There are a number of flaws, but the overarching theme prevails valiantly and gives way to a satisfying read.
---
Fidelity and Idealism
Purity was published nearly five years ago, in 2015. It is the fifth novel in the bibliography of Franzen, though his career has extended for longer than a period of twenty-five years. For many of his fans, the Purity might be the best Jonathan Franzen novel.
Purity represents a powerful tale of fidelity, murder, and idealism. We have two sets of characters, all original in their own intrinsic ways, – East Germans and Californians. There are better parents and worse ones, journalist characters and ones that leak stories. Franzen's Purity reviews were very positive and we, of course, agree with the critics.
Conflict Between Genders
We go along with their interwoven roads, walking on the landscapes of the modern implications of the Internet, but also of the unyielding conflict between the genders. One of Franzen's most challenging, striking novels.
The trademark quality in all of the best Jonathan Franzen novels is, as we mentioned above, present. A dazzling group of characters is at the forefront of Franzen's expert dissection. We see characters struggling with their sizeable college debts, having a job in a wrongly revered telemarketing job that doesn't offer means for the payment of the debt.
Tom Aberant and Leila Halou
Then, we have the journalists, Tom Aberant and Leila Halou, trying to sustain their integrity concerned with their investigative capabilities in the unceasingly changing age of the Internet. An occasional billionaire isn't missing, too, nor is his prideful daughter.
A genuinely pleasant read, Purity shows that Franzen hasn't lost his footing. In fact, he might have taken a giant leap. Rightfully belongs on our list of best-rated books by Jonathan Franzen.
---
A Collection Of Thoughts
This is a nonfiction book from Jonathan Franzen that is very highly ranked. It is a collection of essays and speeches that had been written in the five years prior to the release of this book in 2012. He covers many themes, both human and literary, that he had long been thinking about.
Franzen writes about a lot of things in this novel, such as the violent encounter he had in Cyprus with bird poachers and the mixed feelings he had when his friend and rival committed suicide. He also shares his witty take on how the way that people express love has changed since the dawn of technology. Franzen keeps to his promise to leave nothing unsaid.
Thinking About Things
Another thing that Franzen writes about the trip he took to China, where he got to see firsthand the devastation of the environment, while also getting the experience China's fast-paced economic development. The trip becomes a moment in time where Franzen has to take a look at his own prejudice and reevaluate. In totality, Franzen's collection of essays cover some of the most important moral issues today.
This book is unique and thought-provoking, and I always love reading non-fiction like this. You don't have to read it all at once, just an essay here or there, to change things up a little and give you some food for thought. I think that every person who reads this will find that there is a different essay that will resonate with them, and I think that's something really beautiful.
---
Number of Essays
Released only a year after classic The Corrections, How to Be Alone by Franzen – published in 2002 –, is one of Franzen's most intriguing books for a plethora of reasons.
Featuring a number of essays in this collection, Franzen examines themes ranging from the industry interested in sexual advices, to the deeper intricacies in the structure and work of prisons.
Shadow of Loneliness
Each subject picked apart by Franzen deals with some very known themes that he has a penchant for – the steady decay of intimate dignity, civil life, along with the unyielding, unflinching shadow of loneliness that follows the quintessential American, today.
This is, as is worth being noted, not Franzen's first rodeo pertaining to essay-writing and publishing of a series of essays, collected together. In fact, one of his first books was released as The Harper's Essay. However, this attempt by Franzen is a bit more timid – though only superficially –, less literature-critical one. Franzen's Why Bother? is here to make valiant fiction lovers and readers to take a step into the non- fiction writing waters of Franzen.
Cigarettes
One of the most peculiar, odd, yet queerly intriguing opinions by Franzen is concerned with smoking cigarettes. Franzen sees smoking cigarettes as serving the faculty of familiarizing oneself with an Armageddon, an apocalypse, to see oneself acquainted with the terrors of this world, making death seem more brotherly, not quite so strange, and so not as horrifying as it stands in the depths and crevices of our minds. Definitely one of Franzen's best books, and should as such be on the bookshelf of any Franzen admirer.
---
Admirable Memoir
The Discomfort Zone – the final Jonathan Franzen's best book on our list, today – was published in the year of 2006. In this entry, Franzen showcases the mighty prowess that he has with non-fiction writing.
The book is a small, tightly written, admirable memoir. It starts out with the aftermath of Irene's death, Franzen's mother, and it comes to an end with the tranquil, quiet revelation about the faculty of love.
Irene
Franzen is a very meticulous writer, focusing most of his efforts on the tremendous meaning of the smallest of things. Everything, under the sight of Franzen, is endowed with great significance, even if this meaning is shrouded for the moment being, even if it may take years, decades for one to see it unsheathed completely.
Like we said, it starts out with the death of Irene, though it doesn't follow a strict manner of storytelling – the start and end of the present –, but follows six different points that comprise a roughly sketched chronology together.
Everything is Different
This allows for the separate points and periods to be imbued with more vigor in clear juxtaposition with the others. Since everything is so clearly different from everything else, everything protrudes a bit more in the minds of the readers.
In one of the quirkiest, funniest sections of the books, Two Ponies sees Franzen concentrating on a certain cartoon's creator. The cartoon is Peanuts, with the creator being Charles Schulz.
Amazing Addition
While we won't spoil the fun for readers in our Franzen book reviews, it does speak on what he had to relate with the characters, what he didn't, and how this point in his young life had so much impact on his general upbringing and point of view, decades later.
All in all, the book is a self-deprecating, poignant tale of literary magnitudes. A wonderfully beautiful addition to Franzen's bibliography. Other most popular Jonathan Franzen books that might prove to be interesting to our readers are Strong Motion and The Twenty- Seventh City.
---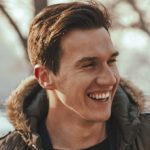 Michael is a graduate of cultural studies and history. He enjoys a good bottle of wine and (surprise, surprise) reading. As a small-town librarian, he is currently relishing the silence and peaceful atmosphere that is prevailing.