Make Or Break
Lionel Shriver is an author who needs no introduction. Born in America, Shriver currently lives in the United Kingdom and is most known for her book We Need to Talk About Kevin, which won her the Orange Prize for Fiction. It was actually the novel that was her "make or break" about whether she would continue to write or not.
Shriver had written eight previous novels, all of which she considered to be professional disappointments. When Kevin became a success, it spurred Lionel Shriver on and she has continued to release best-selling books, ten of which I will be reviewing in this article.
All In The Name
A fun fact about Shriver is that she was born Margaret Ann but decided to change her name when she was 15 years old. She was a tomboy growing up and didn't think her birth name suited her, so she decided to legally change it to Lionel.
What makes an author like Lionel Shriver stand out is that all of her best books have characters that are, in her words, "hard to love". Shriver doesn't like writing traditional characters that readers are immediately sympathetic to. She prefers to write about real things happening in the world and leaves people with something to think about.
---
Best Lionel Shriver Books
---
Massacre
Of course, I am going to start the reviews off with Lionel Shriver's most popular book. This is a gripping story about motherhood gone wrong. It's been two years since the incident, and Eva is finally ready to face her son, Kevin, in prison. As Eva prepares for the visit, she reflects on the path her life has taken since he was born.
Eva has come to terms with the fact that what Kevin did affected her marriage, career, family, and even more far-reaching consequences that his actions had. You see, Eva never really had any desire to become a mother, especially not to a child who murdered seven of his classmates.
Who To Trust?
From the day Kevin was born, he didn't respond well to Eva. Growing up, he would act in a very antisocial manner with her, and then be completely normal when anyone else was around. But there were too many strange occurrences that kept making Eva uneasy, causing tension between her and her husband, Franklin.
On the second anniversary of the massacre, Eva finally has the courage to face her son and come to terms with his actions. This is a heavy read, but one that is so important, especially considering how frequently it happens in the America. Shriver was so clever in how she wrote this because it's done in such a way that you need to decide if you trust Eva's character or not.
---
New Ambitions
After being forced, rather disgracefully, into early retirement, Remington has decided that he is going to run a marathon. His wife, Serenata, is quite doubtful. This declaration is coming from a man who has lived a very sedentary life and is in his sixties. In fact, Remington has never exercised a day in his life.
Serenata thinks Remington's timing is rather cruel, as she finds herself facing an enormous surgery after many years of being an exercise freak and completely destroying her knees. It's for this reason that she finds Remington's ambition rather trite. Why does he have to do something that thousands of other people are doing too?
Coming Of Age
As Remington delves deeper into the world of fitness that has taken over the Western world, he starts to turn into an insufferable narcissist. All of his other obligations fall by the wayside as he starts to enjoy the company of a sexy personal trainer named Bambi. His marriage may not survive his new ambitions.
The most important thing to keep in mind when reading this book is that it is satire. All of Lionel Shriver's top books are a commentary on something, and in this book, it is about the cult that exercise has turned into today. It's a very well-written and clever way of looking at coming to terms with aging, giving you something to think about.
---
Fading Away
When her father passes away after ten years of battling Alzheimer's, Kay Wilkinson finds that she can't even cry. Rather, she feels this overwhelming sense of relief, which makes her feel guilty. But it wasn't easy watching this disease turn her intelligent father into a man riddled with paranoia.
As medical professionals, Kay and her husband Cyril often see patients slowly decay the way Kay's father did. Both are healthy and in their early fifties, however, they can't help but worry about what the future may hold for them as they get older. In a bid to avoid such a decline, Cyril suggests that should both commit suicide when they turn eighty.
Big Decisions
The couple agrees that they can enjoy another three decades together and spare their loved ones the despair of watching them slowly lose their minds. What follows is a journey through twelve parallel universes, each one exploring what their future could possibly hold. They have just turned eighty, and now they have to decide: should they stay, or should they go?
This is a hilarious and heartwarming novel from Lionel Shriver and some of her best work to date. She manages to address serious themes such as aging, longevity, and suicide with such a light touch. I also loved that Lionel Shriver weaved contemporary issues into this latest book, like the coronavirus pandemic. A truly great read that I recommend to everyone!
---
Essay Collection
This is Lionel Shriver's new book and it is a collection of thirty-five essays from the columns, op-eds, and features that she has written throughout her career. She has kindly put them all in one place to make it easier for all of us to enjoy. The subtitle is epic: Selected Essays from a Career of Courting Self-Destruction.
Shriver has become known as a writer who embraces "unpopular" or "dangerous" points of view, and in this book, we see her most provocative opinions on a wide range of topics. This includes things like religion, gender, immigration, illness, politics, taxes, and healthcare. There is no limit.
Challenge Or Change
Not one to shy away from being frank, Shriver explains in a cheerful manner all the things that have brought hell over her head and almost gotten her canceled. Lionel Shriver also goes behind the scenes of some of her best novels, giving us more insight into how and why she wrote them, while also exploring both the perks and the downfalls of being a successful author.
There are many pieces here that will challenge you, but there are equally as many that could surprise you and change your mind about a certain topic. The important thing to note is that you shouldn't go in with any expectations. However, I can guarantee that you will finish reading this collection with a new appreciation for the talent that is Lionel Shriver.
---
Short Stories
Now here we have a fun collection consisting of ten short stories and two novellas, all of which explore the concept of "property" in every sense of the word. It's something a little different and I wasn't expecting to enjoy reading this as much as I did, but Lionel Shriver clearly has a gift for writing the best books that just hook you.
Set in both America and the United Kingdom, Shriver dives into the meaning of property when it comes to real estate and when it comes to stuff. The main takeaway is that our possessions are proxies of ourselves and the struggle over ownership of something, whether it be a house or a thing, articulates the power dynamics in certain relationships.
Everything All At Once
One of my favorite stories was The Standing Chandelier. It's about a woman who does not have the best history with other women – in fact, she is known to antagonize them. She decides to create a very personal wedding gift for her best friend and his fiancé. But then she finds out that the fiancé actually wants her out of their lives.
This book is just all around a great read and really shows you how intelligent Shriver is. She manages to deal with topics in a way that makes you think, laugh, and rage, all at the same time. I recommend this highly-ranked Lionel Shriver book to everyone, as I truly believe that everyone should have the experience of reading it.
---
The Gift
This novella is so good, it deserves its own review. I'll go into a little more detail on this bite-sized story (it's only 129 pages), and by the time I'm done, you will be dying to read it. What's nice is that if you aren't interested in buying the abovementioned Property collection, then you can get this novella as a standalone!
Weston Babansky has just received the most extravagant and over-the-top engagement gift from his best friend, Jillian Frisk. An important thing to note is that Jillian and Weston are old flames. Upon receiving the gift, Weston is not entirely sure what to make of it – or how his fiancé, Paige, is going to feel about it.
Just Friends?
This isn't the kind of gift that Weston can hide. Not only is it huge, but it is also handmade. It's a deeply personal sculpture, not something you can just put away in a closet. It's going to be on display and in their faces for their entire lives. When Paige sees the gift, an argument ensues about whether Jillian's gift was purely platonic, or if there was something more to it.
This book begs the age-old question: can men and women ever be just friends? Well, make sure to add this Lionel Shriver novella to your book list, because then you can read it and make up your own mind! It might even make you change your opinion – who knows?
---
Afterlife
Shepard Knacker has been saving for his whole life, dreaming of what he calls the "Afterlife" – a retirement retreat on a Tanzanian island where his nest egg will never dry up. It's a Third World place away from his current world, where he has to work to finance his Afterlife dream.
Shep becomes increasingly exasperated when his wife, Glynis, keeps making up a hundred and one excuses about why it's not the right time yet for them to go. Fed up, and ready to live his dream life, Shep tells Glynis that he's going, and she can either go with him, or she can stay behind. And that's when Glynis tells him that she's sick.
Dreams On Hold
Glynis isn't mildly sick; she has a particularly ferocious strain of cancer, and the medical bills are not going to be cheap. Shep's dream is put on hold as the bills steadily drain his nest egg because there is only so much their health insurance can cover. His dream has disappeared in the blink of an eye due to this illness – but it may also be the thing that saves his marriage.
Lionel Shriver always has one big question that all of her best books deal with (amongst other smaller ones) and in this story, the question is this: how much is one life worth? I highly recommend this engaging and thought-provoking novel, so don't let the size of it scare you away. It's very much worth the read.
---
The Crisis
Here we have another fun read with a totally unique and interesting concept. Let's go into the future for a bit, specifically, the year 2029. It's not going to be what you're expecting, because the very essence of American life is under attack – the dollar. The President has declared that all States will default on their loans.
Pandemonium ensues – prices go through the roof and the dollar becomes essentially worthless. We read about how one family struggles through it all. The Mandibles were a family that lived a level above the rest, but now their inheritances are no longer worth anything. Each member of the family has to learn to come to terms with this new way of life.
Changing World
We meet Nollie, the sophisticated expat author, returning to America from Paris, having been away from home for many years. She reunites with her beloved nephew, Willing, one of the only family members to truly understand the crisis. Then there is also Lowell, the Georgetown economics professor, who has to watch his vision of the world burn before his very eyes.
This book made me think long and hard about the society that we live in and the things we value most. The world around us is complicated and always changing, and Lionel Shriver uses her observations of human nature in this best-rated book to really play out how people adapt to that change.
---
Giving In To Temptations
Irina McGovern is a children's book illustrator, enjoying a fairly quiet life in London with her partner, Lawrence Trainer. Both are American expats, and Lawrence is a very intelligent and loyal man, working for a prestigious think tank. To everyone around them, their relationship looks solid.
But one night, Irina finds herself with the burning desire to kiss another man – an old friend of theirs from South London, the stylish and charming snooker player, Ramsey Acton. Irina could give in to her temptation, but she will have to accept that her actions will have a ripple effect on not only her relationships but her career and daily life too.
The People We Love
Hinging on the question "what if?", we watch as Irina's alternating futures with these two men play out. Both men are good and loyal, but determining which man is the right one is the difficult part. Irina's life can go two completely different ways depending on the decision she makes that night.
This was such an imaginative and creative way to look at how the decisions we make can have implications for our lives. The person we choose to love can change everything about the fabric of our lives and the path that we will follow. Lionel Shriver is the best at writing novels that are deeply honest, while also entertaining.
---
Inheritance
To finish off this article, we have a book that examines inheritance – literally and psychologically. We all inherit things from our parents; some things we keep, some we discard, some we internalize, and some we are stuck with, whether we like it or not. Such is the case for the family in this novel.
When Corlis McCrea's wealthy liberal parents die, she moves back to the family's rather large and grand Reconstruction mansion in North Carolina. The house has been left to all three siblings: Corlis, her shy younger brother, and her black-sheep older brother.
Family Dynamics
All three siblings want the house, but the only way to buy one of them out is if the two team up against the other. Corlis finds herself in the same position she was in when she was younger – torn between allying with her fearful younger brother or teaming up with her bossy older brother, who only wants the legacy so that he can tear it down.
This book is a raw and honest look at family relationships, and how three siblings are thrown together when faced with a tragedy. The emotions of each character are so different, and their interests are conflicting, so I enjoyed seeing how it was going to play out at the end. Shriver wrapped it up beautifully with a bow on top, I can't imagine the story ending any other way.
---
Final Thoughts
The thing about an author like Lionel Shriver is that you start to understand her work the more you go through it – her books don't have to be read in order, but when you read them all together, you can see the bigger picture.
This is an author that writes to comment on issues that we see in the world around us every day. She leaves you thinking but when you're reading, you don't feel like it's a task. Her books are still highly entertaining and enjoyable to read, but you feel an impact when you're done. So, make sure to give this reader a chance, if you haven't already.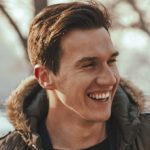 Michael is a graduate of cultural studies and history. He enjoys a good bottle of wine and (surprise, surprise) reading. As a small-town librarian, he is currently relishing the silence and peaceful atmosphere that is prevailing.