Born to Write
Catherine Ryan Hyde was born to be a writer. She was born into a family of people who loved writing, and she was determined to also be a writer one day. She finished high school at 17, after opting for an accelerated program so she could finish sooner.
After high school, she tried her hands at several jobs, including a tour guide and a dog trainer. She gave up these odds-and-ends jobs in the early 1980s when she pursued her writing dreams full time. Catherine gained some early success with her short stories, but it was a hard-won success indeed.
A Career of Rejections
At one point, she had received over 120 rejections before she was published. Throughout her career, Hyde has received over 1,500 rejections. She published her breakthrough work: Pay It Forward in 1999. The novel was later made into a movie, and Hyde has continued her writing career since then. She has published 24 more novels since the time her breakthrough novel was published. Here is a list of all the best Catherine Ryan Hyde books.
---
Best Catherine Ryan Hyde Books
---
A Boy All Alone
Raymond is all alone in life. He does not feel like he belongs at home. At least, not since his mom has gained an entirely new family. He does not feel like he belongs at his dad's house. His dad's new wife makes him feel more like a guest than a family member. And he definitely does not feel like he belongs at school, where he is an outcast to whom nobody talks. He has only two friends in the entire world.
Life Lessons Learned
One is a cat. The other is a blind old woman who seems determined to find someone named Luis Velez. As Raymond gets to know Mildred better, he discovers she lived through the Holocaust, and is also all alone in this world. The two quickly become friends during the search for Luis. However, when the search ends in tragedy, Mildred reacts by isolating herself. She is tired of the cruel world that she has experienced, but Raymond is determined to show her the light that is in the world.
Raymond strives to show Mildred that there are acts of kindness in the world, just as there are cruel acts. What Raymond does not realize is that there are important lessons that he can learn from Mildred as well. For a boy who feels all alone, she is the one person who helps him learn that there is always hope, as long as you have love. This best book from Catherine Ryan Hyde shows the importance of love. According to Catherine Ryan Hyde book reviews, it is also the best-rated Catherine Ryan Hyde book available.
---
Two Women, All Alone
This best book from Catherine Ryan Hyde tells the story of Bea and Allie and also is one of the best-ranked books by Catherine Ryan Hyde. Bea's life has fallen apart right in front of her face, and she could not even tell you what the defining moment of destruction was. Was it when her husband died? Was it when she realized she did not make enough to live on? Was it when she fell for a scammer that robbed her of the little she had left? Or was it when she packed up everything and leave town with nothing but her van and her cat?
No matter which moment sealed her fate, there is nothing more that she wants to accomplish than reclaiming what is hers. Allie is not much better off than Bea. Allie's parents have been shipped off to prison for tax fraud, and Allie has been shipped off to a group home. It is a dangerous place, and Allie escapes after an altercation that could end her life.
An Unlikely Friendship
Both women, the younger and the older, are desolate and alone. But when their paths cross, they realize that maybe their paths lead to each other for a reason. The two slowly make their way up the coast, and their hearts slowly open up to the wonder of friendship that is right in front of them. Slowly, the two women realize that, though they may be alone in this world, they are alone no longer.
---
A Girl and Her Puppies
This is Catherine Ryan Hyde's latest book on this book list and tells the story of one girl and seven puppies. Abby's short life has been miserable. Her father is abusive and seems determined to make her life miserable, as well as her mom's. Her 13 years have seemed more like 130, so she spends most of her time alone in the woods of the Sierra Nevada foothills. One day, she sees a man dumping a litter of puppies into the river, and she does not hesitate to jump in and save as many as she can.
She knows her dad won't let her keep them at home, so she beelines for the abandoned cabin she knows is not far away. When she comes back the next day to check on the puppies, she is shocked to find a man there. But, she is not more surprised than Elliot is. Elliot is grieving the loss of his wife, and he has retreated from the world to their old hunting cabin.
A Grieving Widower
When he discovers a girl and a litter of puppies in a house that is supposed to be empty, he is shocked, but he is also intrigued. The two strike up a friendship and Abby is soon convinced that she and her mom, and the puppies, belong with Elliot instead of with her father. However, when her father announces they are moving, Abby and her mom must both decide how desperate they are to actually experience happiness for once. This best book from Catherine Ryan Hyde tells the story of choosing happiness, and all the benefits that come with that choice.
---
A Long-Awaited Trip
This is easily one of the best and most popular books by Catherine Ryan Hyde. August and his son Philip had planned a trip to Yellowstone National Park for as long as he could remember. However, life got in the way for years. Life in the form of addiction, to be specific. And then death got in the way; Philip's death to be specific. Philip was 19 when he died, and that was when August finally cleaned himself up and get sober. He has been sober ever since his son died.
Since that time, he has spent every summer on a long road trip, all alone and completely burned out with life. This summer, he finally decides that it is time for that long-awaited Yellowstone trip. He plans to bring along his son's ashes, and he may even release them in the middle of the beautiful park. However, fate is tired of August traveling all alone. When two orphans end up in his vehicle, no one is more surprised than August.
Unexpected Friendships
Seth and Henry are destined for the foster system. Their mom walked out on them, and their dad is a mechanic who is facing jail time. When August's RV breaks down, he agrees to take the boys with him while their dad is in jail, saving them from the system. None of them expect the journey to transform them how it does, and none of them expect to become friends. But they do; the best of friends.
---
An Abandoned Baby
This is one of the best-selling Catherine Ryan Hyde books and tells the story of a man and a baby. Nathan is a middle-aged man; he and his wife have never had children, and they have all but accepted that part of their life. And then, one morning while duck hunting, Nathan finds a newborn baby abandoned in the woods. Nathan is determined to adopt the baby, much to the shock of his wife. However, a woman in town recognizes the sweater that the infant was wrapped in and claims that she is the baby's grandmother.
A Boy Returned Home
Upon releasing the baby to his grandmother, Nathan makes the woman promise to bring him back. He wants the child to know who rescued him. Fifteen years later, Nathan walks outside to a teenager on his doorstep. Nat has once again been abandoned, this time by his grandmother who cannot stand him. Over the years, Nat has become a moody and delinquent teenager, and his grandmother has had enough.
Nat is not interested in staying in the house of an old man whom he does not even know. However, Nathan is determined to finally make this boy feel like someone wants him. He assures him repeatedly that he will never abandon him like others in his life. Even when Nat suffers a trauma that changes his life forever, Nathan is right there, never leaving him.
---
No One to Talk to
This top Catherine Ryan Hyde book covers a lot of similar themes as most of her books: people who feel like they are alone in the world until they meet someone who makes them realize they are not alone. Lucas' brother is fighting in Vietnam. He feels as though his parents have made a vow to each other to hate one another and fight every single day. He cannot even talk to his best friend about his issues; Connor has enough problems of his own.
Two Big Dogs and Three Best Friends
To get a bit of release, Lucas starts walking as a hobby. One day, as he wanders through the forest, he discovers a deserted cabin, occupied by no one except two enormous dogs. As he runs away from the dogs, they run with him, and he realizes all he needs in his life is a little companionship. Their owner's name is Zoe, and she also happens to be all alone.
She has had a very tragic past, and she is afraid to open up again. She does not want to lose anyone else in her life. However, Lucas is finally feeling like he is not alone, and he sees a way that he may help Connor as well. Lucas is determined not to give up on Zoe, and this determination forges a connection that the three had been searching for.
---
Unlikely Friends
Dr. Lucy has had a hard life, and she is not interested in being a part of society any longer. That is why she has spent her life in solitude, living out her days taking care of abandoned animals on a ranch in the middle of nowhere. The townspeople may think she is odd, but she could not care less.
But when an African American family moves into town, everyone's haunches are raised, and Lucy feels drawn to the son, Justin. When Justin and his friend Pete find a wounded dog and bring it to Lucy, the three are surprised to find themselves suddenly a part of a group of friends that no one would have imagined. There is a black boy, a neglected 12-year-old, and a female doctor.
Unbroken Connections
However, the townspeople seem determined to remind the three of them they are not allowed to be friends, and they will not sit idly by and allow their friendship to happen. When Justin's family decides it is in their best interest to leave town, a connection is broken. But the thing about connections is that, sometimes, they are a lot harder to break than one might think. In this, one of the best novels by Catherine Ryan Hyde, you may be surprised at the lessons you might learn.
---
One Horrific Incident
In one of the new books from Catherine Ryan Hyde, we meet Brooke. To say that Brooke has been having a hard time is not putting enough emphasis on exactly how rough her life has been lately. She has just emerged from a nasty divorce. She is practically broke. And she is living with her mother. The only thing that she is still around for is her two-year-old daughter named Etta. However, late one night, Brooke is carjacked.
An Unbreakable Bond
And Etta is still in the car! Etta is soon found by Molly. Molly is a homeless teen who was unwanted by her parents. She lives on the streets, sleeping under a wooden crate that only helps with the rain a little. When she finds Etta alone in the backseat of a car, she shields the little girls from the elements and all other dangers, even if that means putting her own life on the line.
Through this one incident, Molly is brought to Brooke, and the two of them discover something that they thought they had lost forever. A friendship forms that do not seem to know the bounds of relation or age or circumstances. The only thing that the friendship knows is the bond of love that connects Etta, Molly, and Brooke. The touching story of connections and friendships makes this one of Catherine Ryan Hyde's best novels.
---
A Lonely Hermit
Billy is a hermit who has not been outside of his house in more than a decade. But he was not always a hermit. A long time ago, he was a famous Broadway star, a dancer who thrilled in his life of glam and lights. But then his agoraphobia took over his life. Since then, he has contented himself with watching the world go by from the inside of his apartment.
A Girl in Trouble
He has watched his neighbors grow and struggle through their lives, but they have never seen him. But one day, Grace sits right outside of Billy's window, and that makes Billy very uncomfortable. Soon, however, he braves the outside world just enough to ask Grace why she sits outside, instead of inside where it is safer. Grace's mother is an addict, and Grace has spent a lot of her young life learning how to take care of herself.
Grace tells Billy that she sits outside because she cannot stay inside. If she sits inside, people will not know that she is in trouble. And if they do not know that she is in trouble, they will not come to help her. And with these words, Grace starts Billy on the greatest and most transformative adventure of his life. Join along on this transformative adventure in one of Catherine Ryan Hyde's best novels.
---
A Master Plan
This is easily the most popular Catherine Ryan Hyde book that has been published, and it was also Hyde's breakthrough novel. There has even been a film adaptation of this best Catherine Ryan Hyde book. In this novel, we meet Trevor. Trevor is a 12-year-old boy who is determined to get the best possible grade on his upcoming project. The project calls for Trevor to come up with a plan to make the world a better place.
The idea that he comes up with seems so simple that most other people push it to the side as a silly idea. A series of luckless events leads Trevor himself to believe that his "pay it forward" plan could ever work. After working through his doubt, Trevor pushes forward with his plan, inspiring others with his faith to follow along behind him. The result is a beautiful story of hope and inspiration.
There's More
Catherine Ryan Hyde is well known for her beautiful stories of people who are on the down and out. The inspirational stories of people who never stop fighting to find the relationships that they are missing in their life can leave you wondering which Catherine Ryan Hyde book to read next. Leaving Blythe River, Ask Him Why, and Heaven Adjacent are all other popular Catherine Ryan Hyde books in order.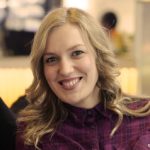 Alissa is an avid reader, blogger, and wannabe writer. (She's a much better cook than a writer actually). Alissa is married, has one human, one feline, and two canine kids. She always looks a mess and never meets a deadline.