A Soldier of Fidel and a College Dropout
Russell Banks is an American writer who has proven himself in the fields of both poetry and prose. Although we will be concerned with his most widely known novels -which are his primary field of works- in this article, his name as a poet holds as much value as his novelist image. Having said that, we will now carry on and talk about his novels after I briefly introduce you to him.
The writer was born in 1940 to a working-class family living in the city of Newton, Massachusetts. His homemaker mother and plumber father nurtured him through his childhood in New Hampshire, at least until his father deserted the family when Russell was just twelve years old. The writer enrolled in Colgate University with a scholarship but dropped out weeks later to join the ranks of Fidel Castro's army.
Living a Fast Life
Unfortunately, the writer never got to fight for the cause. He settled in Lakeland, Florida and married his girlfriend who was working as a sales clerk. Not only that, the couple would go on to have a daughter shortly after. Some sources point to this period of time to be the period of his life when he started writing but there is no certainty behind the claim. Nevertheless, his first marriage had a short life and he started writing sometime thereafter.
---
Best Russell Banks Books
---
The Maddening Struggles of Daily Life
To start off our article, I of course choose one of the most popular books by Russell Banks to do the honors. This amazing contemporary fiction writer is best known for including the maddening, endless struggles of daily life in his novels as well as using non-orthodox characters. Rule of the Bone is no exception in that aspect and is a great book to start off on, not to mention that it is all over a brilliant work.
This book, even compared to iconic works like Catcher in the Rye, revolves around a young man named Bone. He is only fourteen years old but his life seems to be already in shambles. He has suffered from abuse by his stepdad in his own home and can not do well in school at all. He spends his days as a mall rat, turning to weed at every chance he gets so that he can cope with it all.
Merely a Matter of Choice
If you ever give a chance to this book which I think you ought to, it will not take long for you to realize that Bone is actually a sound guy. He is wicked smart and is able to point out his flaws as well as the flaws of the world that surround him. He does not live this life because he can not do better, he lives so because that is what he chooses. If you want to read one of the best Russell Banks books, this is one.
---
How to Deal With Love and Loss
The second place in our article will go to another one of the best selling Russell Banks books, The Sweet Hereafter. This book focuses more on the world of the adults but the challenges presented to the characters are no less than those of Bone's. It talks about a small community of people and deals with the concepts of love and grief through them.
The events of the book take place in a small, boring town located in Upstate New York. The town is shaken with terror when a school bus carrying forty-four students crashes into a lake and fourteen of the children are lost. One particular student by the name of Nichole Burnell stands out amongst the survivors. She was the one sitting right behind Dolores Driscoll, the driver and she claims to have a word worth listening to.
Intriguing Moral Sub-Text
Although my recapping of the book might give you a wrong idea, this story is told by not one but four narrators and Nichole is just one of them. It is also worth mentioning that the story is loosely based on a real-life accident that took place in 1989. Overall, this one of the best Russell Banks books provides us with a thrilling story and is filled to the brim with intriguing moral sub-text.
---
A Time of Great Change
The third book we will go over in search of the best Russell Banks novels will be Cloudsplitter. You might be smelling a heavy tone of originality from the author when I reveal that this book too, is completely different from the previous ones. It is a piece of historical fiction that talks about one of the greatest turning points in the history of the United States, the Civil War.
The story does not exactly take place during the war but it is almost solely focused on it. It tells of the times just preceding the war. More specifically, it tells us the story of Owen Brown who is the last surviving son of John Brown. For those of you who skipped your history classes, John Brown was one of the leading names in the anti-slave movement as well as a political terrorist in the eyes of some.
Filled With Emotion
I think the Cloudsplitter is no less than a masterpiece. The way the setting is worked into the story and the wholly fantastic creativity of the author make this piece shine like the sun. The plot itself is written with a lot of thought and I would bet you a quarter of my life savings that you will fall in love with at least a handful of the characters. All in all, it is a great book filled with suspense and emotion.
---
Blue-Collars and Macho Men
Next up in our article, I will share my thoughts about one of the top rated Russell Banks books with you which is Affliction. It is a tale that revolves around the conflicting blue-collar culture of the United States and the traditional masculine stereotypes instilled in the very core of our societies. These two subjects are perhaps the biggest matters of interest for the Western world of the twenty-first century so far.
The Tragedy of an Honest Man
I can best describe the story of Affliction as a tragedy and at the heart of the tragedy stands a man by the name of Wade Whitehouse. He is an unassuming man working as both a police officer and a well-digger in one of New Hampshire's quiet towns. The tragic part of the story is how he goes on to commit inhumane crimes and disappears into the wild which is told by his brother trying to make sense of the events.
I noticed that the feeling of this piece is very similar to the first book that we went over in the list. Alas, it is much darker and a lot less inspiring. The book deals with suspense masterfully as is usual for the works of Banks and it does not waste any time to bind you to itself. Adding the retrospective analyses into the mix, it is surely one of the biggest contenders for the best Russell Banks book title.
---
Grounded and Emotionally Stable
I will be giving you a glimpse into another one of the best rated Russell Banks books as the fifth piece in this list, Continental Drift. The name of this book stood out to me like a sore thumb when I saw it. Compared to the author's other novels, the title almost promises to deliver a more grounded and emotionally stable story. And that promise, my fellow readers, is delivered.
The story is narrated by Bob Dubois, a late twenties man from New Hampshire. He has built a pretty much complete life for himself and even has some parts to spare such as the mistress he hides from his wife and two daughters. However, he is not satisfied in the slightest. He and his money-driven brother set off for the beaches of Florida after getting a little too caught up in TV commercials.
Taking its Time
As I have said, this piece is calmer than the other books on the list. There is no great catalyst to kick off a string of complicated events. The book makes it easy enough for the reader to deduce where the story is going from the start but that makes it all the more interesting to see how it will reach there. One of the best novels by Russell Banks if you love slow-paced books.
---
Dropping Hard Truths
More than halfway through our article, I will let you take a small look into the latest book by Russell Banks in this list which is Lost Memory of Skin. It is a major turn from the last book we have gone over as it is perhaps one of the heaviest and most intricate stories by our beloved Banks. The themes that are handled are in no shape or form light-hearted.
The story revolves around a nameless "Kid". We meet him at 22 years old as he is spending his days under a Floridan causeway, completely deprived of happiness and hope. We learn that he had a sexually-traumatizing upbringing which led to hyper-sexuality in the form of porn addiction. He had sexual contact with someone a few years younger than him at 18 and his life simply went down the drain.
Caught in a Hypocrisy
You might be a little surprised to hear that Kid is the protagonist of the story instead of being the devil-incarnate. He is a pedophile after all. Well, this is exactly what this book focuses on. It explores the sexual contradictions and hypocrisies present in the culture of our day which could very well cost someone their life. This new Russell Banks book proves that the author is not planning on retiring his wit.
---
An Unassuming Rebel
We continue our search for the best Russell Banks novel with another piece of historical fiction, The Darling. I was very satisfied with Cloudsplitter and was hoping to read more historical interpretations from Banks. Needless to say, I had very high expectations for this piece which is actually very different from the aforementioned piece and takes place mostly in West Africa.
Our narrator Hannah Musgrave is the child of a financially well-off family and a graduate of one of the top liberal colleges on the East Coast. Later on, she turns her back to the upper class and chooses to serve a cause instead. Thus, she joins the ranks of the anti-war civil rights groups of the late sixties. Following a violent protest, she takes off to Liberia where she will find even more action.
Not a Small Feat
The most impressive thing about this book for me is how well the author managed to tell a story from the perspective of a middle-aged woman living in a completely alien country than him. This is no small feat when you consider the politically and culturally heavy commentary that he has to do on top of that. My only critique is that the side characters could be a little deeper.
---
Lives of the Granite State Trailer Park
Continuing on with our best Russell Banks books ranked article, we will try and see what the book Trailerpark is all about. It is the first among the handful of collections that we will go over in this list. It is made up of thirteen short stories which all revolve around the interesting residents of a trailer park in Granite State.
The stories are all set in the eighties and although their locations are identical, the tone of the stories covers a vast spectrum. This is because the narrators are unique in terms of their characters and the lives they lead draw no parallels. Not all of them are given the same amount of attention though. The first and the last stories are two to three times longer than the others and, arguably, are the best ones.
---
Only the Best of His Work
Nearing the end of our Russell Banks book reviews, let us take a look at The Angel on the Roof. It is also the second short story collection included in our list. It is without a doubt the author's most notable collection as it includes twenty-one of his best stories from the thirty years he has been writing and nine stories that were never published before.
Having this many stories, the book itself is of impressive length with more than five hundred pages. As such, the concepts woven into individual stories differ from each other greatly and provide us with a nice array to choose from. The best part though is that you could choose any story at random and be amazed at how well-written it is. Some of these stories could easily take a place among the best books by Russell Banks.
Recommended for Anyone
The different narratives take us all the way from the United States to the shores of the Caribbean Sea and all the way down to Africa. Some of them are covered in the daily dramas of the working class and some of them seep with irony and subtle humor. The Angel on the Roof is a great book for those wanting to start reading Banks as well as those who just can not get enough of him.
---
A More Serious Approach
We have another collection to farewell us at the end of our Russell Banks book list which is Dreaming Up America. Unlike the previous collection that we have gone over, this piece is strictly non-fictional and is a lot more serious with the message it is trying to convey. Unfortunately, it is not as popular as its counterparts for this exact reason. Still, though, let's give it a chance and see what it is all about.
Although the book consists of essays "on paper", it is made up of split transcriptions of some interviews that Russell Banks did for a French documentary of political nature. In the interview, he meddles on the subjects of the United States' past, cultural structure, values, and flaws. We have seen the author's dislike for social hypocrisies in his other works and I can say that he does not take it easy with them in this piece too.
Brilliant yet not Articulate Enough
I really liked the structure and the talking points of this piece. There was one thing that somewhat upset me though. Since the essays were transcripts of short interviews, some of the subjects that the author talks about did not get too involved in the subject. Some ideas of him were really brilliant and I think I would prefer deeper conservations about them. All in all, the last one of the Russell Banks books that I had in order for you is decent.
---
Final Thoughts
Russell Banks is a fresh breath of air who is not afraid to speak up about the flaws he notices in the culture of our day. You might be thinking of some similar authors right now but Banks really stands out from the crowd for me. Unlike his counterparts, he is not heavily involved in things that could subjectify his views like politics or pop culture. What he writes is exactly what he thinks and that is rare to come by.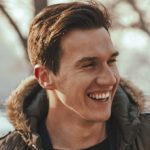 Michael is a graduate of cultural studies and history. He enjoys a good bottle of wine and (surprise, surprise) reading. As a small-town librarian, he is currently relishing the silence and peaceful atmosphere that is prevailing.