Something You Might Like
If you're a fan of the author's Jane Austen and John Updike then you should stick around and give this article a read, because I think you're going to like the work of American novelist, Anne Tyler. She can be classified as a "Southern" or "modern American" author.
Tyler has said that she doesn't like to classify her work by themes. Rather, she just wants to tell stories, ones that often deal with questions about life. These questions can come from her characters, or even from Tyler herself as she is reflecting on her own life. Sometimes there are answers and sometimes there aren't, but there is always food for thought in this author's books.
One Reason Of Many
If you need another reason to convince you to give Anne Tyler's best books a try, I can certainly give you one. Tyler's works have been nominated for – and won – many awards but most notably, three of her books were nominated for the Pulitzer Prize for Fiction. How impressive is that?
Anne Tyler has released twenty-four best novels, and I am going to review ten of them in this article. There is sure to be at least one that will catch your eye, but I reckon it'll probably be more than one. With that, let's get into it!
---
Best Anne Tyler Books
---
A Book And A Movie
Let's start things off with an oldie but a goodie. The title of this book may sound familiar to you, and that's because it's one of six Anne Tyler books that has been made into movies. Both the film and the book have high ratings, so you can take that as assurance that The Accidental Tourist is not only worth a read, but also a watch!
Macon's life was upended by the murder of his son Ethan. His wife left him, and Macon now finds himself alone with the exception of his dog Edward. He decides to move in with his brothers and sister, thinking that it will combat the deep-rooted loneliness that he feels.
Learning To Live
Another thing you should know about Macon is that he is a travel writer, writing tourist books for businessmen who travel. This isn't anything out of the ordinary except for the fact that Macon hates to travel. Every time he leaves, he has to take Edward to a kennel, except this time they won't take the dog due to a previous mishap.
Enter the quirky and direct Muriel, a dog-obedience trainer who offers to take Edward in and train him. Muriel might just be the escape from his monotonous life that Macon needs; she could be just the right person to help him learn how to embrace life again. This is a truly wonderful story filled with humor and love. It's the perfect Tyler book to start with!
---
Same S***, Different Day
This best novel by Anne Tyler may be little, but it holds a lot of power. You know they say dynamite comes in small packages? Well, that's most certainly the case in this instance. The book follows a middle-aged man by the name of Micah Mortimer. He is one of those exasperating people who doesn't know why people get frustrated with him.
Micah is a creature of habit; he has routines and he likes things done a certain way or put in a specific place. He's a self-employed techie and the superintendent of his apartment building in Baltimore. You could say that Micah lives a pretty steady and predictable life. But all of that is about to change.
Seeing Things Differently
Micah is thrown for a loop when his girlfriend tells him that she's being evicted. He could offer her a place to stay, but she won't do things the right way. Imagine Micah's absolute shock when a teenager shows up on his doorstep claiming to be his son. Micah's routine life is about to be majorly disrupted. It's about time he reassesses his life and relationships.
This is one of Anne Tyler's top books, and it is a lovely story about everyday life. It's short and sweet but it also shares a good point about not always staying on the "safe side" in life. Sometimes we just need a change in perspective, and that is what this book is really all about.
---
Meet The Family
This book spans decades in the lives of the Garrett family. There are the parents, Robin and Mercy, and their three children, Alice, Lily, and David. Mercy has aspirations to become a painter, but Robin doesn't seem to notice anything, and if he does, he never mentions it. Alice is steady, Lily is boy-crazy, and David can't seem to get away from his family fast enough.
If you were to see the Garretts on holiday, you wouldn't even think that they know each other, never mind that they are a family. Throughout the decades we get to see the happenings of this family from different perspectives. We follow the journey through marriage, divorce, desires, grandchildren, and death.
The Ordinary
As distant as this family may seem, we see the way family always affects people through different stages in their lives. Actions can have lasting consequences, which is prevalent throughout this book. By the end, you will come to understand why each family member is the way they are.
This is a new book by Anne Tyler which was released this year. Tyler has a very sharp understanding of human nature, and she can make the ordinary things about everyday life sound extraordinary. I know I haven't gone too in-depth with this particular review but there are some books that you just need to read without knowing too much, and this is one of them.
---
All Families Have Them
No matter how perfect a family may seem, they will have secrets. Every family does, even the ones you least expect. And that includes the Whitshanks. A middle-class American family that has been living in Baltimore for many years, the Whitshanks appear to be a solid and affectionate family. But everyone knows that appearances can be deceiving.
Abby and Red Whitshank fell in love in 1959. They have since grown up and had four children, and are now living in the 21st century, where life is different. Over the years this couple has gone through it all: the tender moments, the harmonious moments, and of course the jealousy, deceits, and disappointments.
Sticking Together
Throughout everything, the Whitshanks have stayed together as a family. There's Abby, the smothering mother who is suffering from mental blackouts, and Red, the critical one of the two, who is suffering from loss of hearing. The children are Denny, Amanda, Stem, and Jeannie, all completely different and unique in their struggles. But they now need to come together and decide how to help their aging parents.
This book is Anne Tyler at her best, giving us a riveting character study that is so well done, you feel like you've stepped into their lives and are living it with them. The family drama is heartbreaking and hilarious, and the characters are compelling. I highly recommend that you give this one a read!
---
Defining Moments
Willa Drake can pinpoint several defining moments in her life. When she was 11 years old, her mother disappeared and left her alone with a passive father. When she was twenty-one Derek proposed to her, expecting Willa to give up everything for him, which she did. When Willa was forty-one, a tragic accident made her a widow.
Reflecting on these moments, it is clear to Willa that she has lived a life led by others. She never really made her own choices and did what she wants to do. Now she is sixty-one and married to a man named Peter, who is very similar to her first husband. But then a phone call comes, and it changes everything.
Life Choices
The phone call is about Willa's son's ex-girlfriend. She has been shot and she needs Willa's help. Willa drops everything and goes to help this young woman, her small child, and her dog. This impulsive decision throws Willa into unchartered territory, but maybe it's exactly what she needs.
This is one of Anne Tyler's most popular books and I highly recommend you add it to your book list. It makes you realize how sometimes we just go with what's easiest and what people expect of us, but in those moments, it is important to make our own decisions. Life is all about choices, after all. This is a story about regret, but it's also about hope.
---
Characters You Will Love
I just love the title of this best-rated book by Anne Tyler. This is one of the books that earned Tyler a Pulitzer Prize nomination, and in my opinion, she should have won it. I will be totally honest here and tell you that I may have cried a little bit while reading this. But that's what Tyler does; she creates such interesting characters and you become invested in their lives.
This story starts with Pearl, who is 81 years old and ignoring the advice of her doctor, who is urging her to get treated for possible pneumonia at the hospital. Pearl would much rather be in the comfort of her own home and be cared for by her son Ezra. In her sickly state, Pearl starts to reflect on her life gone past.
Moments Of Reflection
It's during moments such as this that people tend to look back at the decisions they have made throughout their lives. Having been abandoned by her husband, Pearl was left to raise their three children – Cody, Ezra, and Jenny – alone. It's also at times like these when the past is unlocked, and the secrets come out.
Don't worry, I'm not recommending a super depressing book to you. The best novels by Anne Tyler tend to make you reflect on your own life and relationships, and that's exactly what this book does. Those tears I cried were tears of joy because this book is all about how life and family are two forces that shape each other.
---
Stuck In A Rut
Anne Tyler shows us her wit in this best book. It's a lighthearted comedy and one that I think pretty much everyone would enjoy. Kate Battista's life is at a standstill and she feels stuck. She's put her life on hold for her family and she's starting to feel taken for granted. Kate is running the household for her eccentric scientist father and looking after her younger sister.
Kate is doing this while also working at a preschool, a job she loves. She adores the children she teaches, but their parents are hard work. They don't seem to appreciate how forthright and quirky Kate is. Then there's Dr. Battista, Kate's father, and he has problems of his own.
A Crazy Plan
Dr. Battista is about to make a huge breakthrough, with research that could help millions of people. The issue is that his brilliant lab assistant, Pyotr, is facing deportation. But then Dr. Battista hatches the most outrageous plan: Kate can marry Pyotr and their problem will be solved! When her father approaches her with this crazy plan, Kate is furious.
Once again, Dr. Battista is relying on Kate, but she's finally putting her foot down. But as Kate gets to know Pyotr, she finds her heart is slowly starting to open. Would it be so terrible to agree to this plan? This is one of those books that will make you smile, and I can say that confidently. Just go read the book reviews on this Anne Tyler novel and you will be convinced to read it!
---
Without A Trace
Delia Grinstead has vanished without a trace and for no reason. At least that's what people think. Let me backtrack a little. This story starts in the suburbs of Baltimore, where Delia is shopping at the grocery store. A young man approaches her, and they begin chatting; Delia is a little worried that he may be trying to flirt with her.
When Delia returns home to her family, you can tell that she feels invisible. Her husband is a doctor who is caring but aloof and has taken over their home. Their three almost-adult children still live at home and her sister also lives with them. Everyone in that house treats Delia like a bother.
Starting Over
When the family makes their annual trip to the beach, Delia realizes that she is absolutely fed up. She encounters a repairman with an RV and asks him if she can go with him. Still in her costume and with $500 to her name, Delia ends up in the town of Bay Borough and decides she might actually just stay a while. She doesn't know it yet, but Delia is about to enter into a very exciting new phase of her life.
This Anne Tyler book was ranked as one of the best of the year in 1995 by Time Magazine, and if you give it a read you will understand why. I can imagine many of us have moments where we are fed up and have wondered what would happen if we just started over as Delia did.
---
Second Chances
This story begins in Baltimore, 1965, where the Bedloe family is living a very happy and normal life. The parents, Doug and Bee, are both teachers. The eldest daughter, Claudia is married and seemingly always pregnant. Danny is the middle child and also the golden boy of the family. And then there's Ian, the baby of the family, nearing the end of his high school career.
Everything is going well, but we all know by now that things don't stay that way forever. And the thing that rocks this family to its core is Danny's tragic death. A death that Ian feels responsible for. Ian feels like he can't tell anyone about what happened and carries around this immense and crushing guilt. Until he sees the Church of the Second Chance.
Seeking Redemption
Ian decides to enter the church and after the service, he goes to speak to the pastor. Ian realizes that the only way he will be forgiven is if he atones for what he did. Thus, we begin the journey of the next 25 years of Ian's life, which he has dedicated to a quest for redemption. After all, forgiveness is earned.
I promise you that this book isn't all about a come-to-Jesus moment. Rather, it is about how forgiveness is something that takes time, sacrifice, and love. You know the old saying: it's not about the destination, it's about the journey. Well, do yourself a favor and join in on this journey, because this is one of Anne Tyler's best-selling books. I think you'll love it as much as I did!
---
Fresh Air
All of the best books by Anne Tyler are inspiring and deeply moving, and this book is no exception. The story follows a man named Aaron Woolcott, who is physically handicapped on the right side of his body. Aaron has adapted to it, but his family never did. They constantly try to coddle him which frustrates Aaron to no end.
When Aaron meets Dorothy, a very outspoken and independent young woman, he is enamored and decides to marry her. Dorothy and Aaron live a pretty happy and normal life. Aaron is working at his family's publishing business and he still feels like Dorothy is the breath of fresh air he needed when he first met her.
Dealing With Loss
Aaron is left devastated when a tree crashes into their house, killing Dorothy. Her death rips Aaron to pieces and he feels he has nothing left. The only thing keeping him going is Dorothy's unexpected appearance; he sees her on the side of the road, at the market, and even in their house.
Aaron begins a journey of discovery, learning how to navigate loss and recover from it. He's learning how to say goodbye. This is a truly beautiful book and I enjoyed every second of it. It's one of Tyler's shorter novels, but hey, the nice thing is that you can always read it again!
---
Final Thoughts
We have now come to the end of this article about all of Anne Tyler's best books. She is the type of author that can take something so mundane and make it so interesting and captivating. Her stories are character driven and deal with everyday issues that we all experience in real life.
This article has some of Anne Tyler's latest books and some of her earlier ones, so there is a nice variety to pick from! But keep in mind that she has written many other books too, so you should also check those out! What I love about Anne Tyler is that her books are mostly standalone, so nothing needs to be read in chronological order. Just read and enjoy at your pleasure!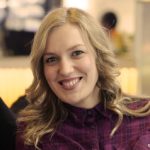 Alissa is an avid reader, blogger, and wannabe writer. (She's a much better cook than a writer actually). Alissa is married, has one human, one feline, and two canine kids. She always looks a mess and never meets a deadline.