Worldwide Acclaim
Bill Bryson is an American-British journalist and one of the most influential non-fiction writers of the twenty-first century. There is a good chance that you heard about him thanks to his massively successful book "A Short History of Nearly Everything" which was praised for its easy-to-digest science material and achieved worldwide acclaim. If you have not heard about it though, there is no need to worry as we will be going over it in a second.
Meanwhile, let's talk about the author's past a little. Bill Bryson was born on December 1951 in the state of Ohio. Both of his parents worked for the Des Moines Register newspaper. While his father was a sports journalist, his mother was the editor of the "home furnishings" segment. He wrote a humorous account of his childhood titled "Thunderbolt Kid" which we will also talk about further in the article.
American-British
In 1973, the author visited the United Kingdom as a part of his "tour of Europe". He really liked the country and decided to work in a psychiatric hospital in Surrey. He then fell in love with one of the nurses and married her two years later, in 1975. The couple moved back to Ohio for another two years in order for Bill to complete his degree at Drake University and after that, they permanently settled in the Kingdom.
---
Best Bill Bryson Books
---
A Must Read
A Short History of Nearly Everything is one of the most well-known as well as best-rated Bill Bryson books. You might have also come across the simplified version titled "A Really Short History of Nearly Everything. It was one of the most successful non-fiction titles of its time and I would say that it should still be on the reading list of any non-fiction readers.
This book is born out of Bill Bryson's curiosity about the world around him. In a sense, they are the refined footnotes of his journey to understanding reality and existence. It starts all the way back from the Big Bang, the creation of our universe, and travels all the way to the fine details of our civilization today. It includes general sciences like chemistry and astronomy and it also tackles the forefronts of science such as quantum mechanics.
Igniting Scientific Curiosity
What makes this book exceptionally brilliant though, is the way the author talks about these complex subjects. It includes almost no scientific jargon that would require a specific background to understand and instead, it uses a laid-back and almost daily style of writing. Its sole purpose is to ignite scientific curiosity in the general public. And so, we kick off our article with one of the strongest contenders for the best Bill Bryson book title.
---
A Continent That Seems to Hate You
The second place in our article belongs to one of the best selling Bill Bryson books, In a Sunburned Country. It is a travel and memoir mix of a book which is what most of the author's books are. He travels to places and conveys his experiences in a humorous and informative manner. With this book which was published in 2000, he takes us to one of the most curious continents that is Australia.
No matter from what angle you would like to look at it, Australia is a really odd place. The land is as flat as it gets, both the and the earth are extremely dry, the weather is so hot that you can cook eggs on the sidewalks in the summer, and it is near impossible to yield any crops. Despite all of these setbacks, Australia is filled with life. Not to mention that so many of them are absolutely lethal for humans.
As Good as it Gets
But if you ask Bill, Australia is just a lovely place. His trip leaves him fascinated and yearning for more. He adores the outgoing and cheerful attitude of the people as well as their sharp intellect and deep kindness. On top of that, they always keep their beers cold and they make one hell of a meal! For him, this is as good as it gets and for me, this is one of the best Bill Bryson books out there.
---
Revealing a Hidden World
We are carrying on with our article and the next piece that I will be introducing to you is one of the most popular Bill Bryson books, At Home: A Short History of Private Life. This is one of those books that just catch your attention the moment you see it. They promise to introduce you to a world that you could not see despite the fact it had always been in front of your eyes.
When did you last think about… Sorry, let me rephrase; did you ever think about privacy as a concept? Have you ever realized that privacy is a gift offered to us by our modern world and our ancestors did not have such a luxury? This book will make you think about those things and let me tell you, what you will find more than likely will be a big surprise for you.
Breaking it Down
The book is not just about those things though. The author actually demonstrates a complete breakdown of the components of a house. He observes the way they serve our physical and mental needs and he hypothesises how each of them came to be as the human culture evolved. I don't know about you but this is very interesting for me. Definitely one of the best books by Bill Bryson.
---
The Land of The Queen
Next up in our article, we will change things up a little and take a look at a series. Specifically, my personal best Bill Bryson book series titled Notes from a Small Island. The series composes of two books with the first one being the series' titular piece and the second one being "The Road to Little Dribbling: Adventures of an American in Britain". As you can already guess, these books are also travel pieces.
Still, this series does provide a certain kick that the author's other books do not fully have. They are about the author's experiences in the United Kingdom. Given the fact that the author was so impressed by the "small island" that he left his home country -and basically his whole life in the United States- behind to live there, you can safely expect that he has a word or two to say about it.
Long Life of The Empire
The initial book was published in 1995, approximately twenty years after the author's first visit to the island, and the second book is published another twenty years after that, in 2015. It is also worth mentioning that the author does not only talk about his own experiences in this book but also does a thorough examination of the country's culture and history. All in all, this is one of the, if not the, best Bill Bryson series you can read.
---
Clever and Ominous
We are almost halfway through our article and the fifth book that I will be introducing to you today is the latest Bill Bryson book on this list, The Body: A Guide for Occupants. If there is one thing I completely love about Bill, it is his clever titles and this piece is not an exception. It is just so eerie and ominous yet it conveys its message very clearly despite filling your heart with dread in the process.
I guess you could say the new Bill Bryson book published in 2019 draws a lot of inspiration from the success of the iconic "A Short History of Nearly Everything". The concept is the same, the author just shifts his focus from the outer world to the inner one. This incredible combination of simplified biology, chemistry, and medicine basically serves as a user's manual for our human shells.
A Through Case
The book includes a lot of fun facts and stories about the inner workings of our bodies. They are mainly concerned with giving us a clue as to how our bodies function and regenerate. Aside from that though, Bill Bryson also takes it upon himself to explore and research the neurological systems that both serve as executionary organs for our bodies and make us who we are which is my favorite part without a doubt.
---
Up-Close and Personal
Continuing on with our Bill Bryson book list, I will now provide you with a quick summary of the book I'm a Stranger Here Myself. In terms of its content, this piece is on par with the Notes from a Small Island series of the author. It is a travel book by definition but deep down, it is mostly about the state of a country that means a lot to the author as well as the author's very personal experiences that took place there.
The book recounts the time, you guessed it, the author moved back to the United States after living in England for twenty years. And when he comes back to his home country, the author is a little surprised to say the least. He has a hard time taking in all the change that took place since he was gone such as the dental-floss hotlines you can call any hour of the day and the general consensus that "ice is not a luxury".
The Hero They Needed
Besides all of that, do you want to hear what my favorite section of the book is? Well, it is where he recounts the time he defeatedly accepted the fact that almost 3 million Americans are confident they had been abducted by aliens and his humorous declaration that his people needed him to help them which ultimately leads to his return. This piece is hilarious from cover to cover and it is definitely worth a read.
---
Life in Des Moines
We are well past the halfway point in our Bill Bryson books ranked article and as the sixth piece, we will take a look at The Life and Times of the Thunderbolt Kid. As you might remember from earlier, I said that the author wrote a humorous book talking about his childhood years in Des Moines, Iowa with the title "Thunderbolt Kid". Well, wouldn't you know it, this is it!
Bill Bryson was born as a part of the now infamous "baby boomer" generation, the largest one the United States has ever seen. Because of this and also the fact that he was born in a state like Iowa, the author's childhood is rich with memorable moments. And some of them are from the times he ran around the neighborhood with his football jersey that had a thunderbolt drawing on it as well as his trusty towel-cape.
A Simpler Time
The author uses these moments to provide a cheerful opening to the book and sets the tone for the whole of it. He talks about how simpler life had been without the world wide web or the dreading awareness of the danger of cigarettes. He also shares his family life with us which I do not want to spoil for you right now. Overall, it is a great book written with a lot of emotion and a metric ton of laughs.
---
Journeying Into The Past
Next up, I will be giving you a quick look into another one of the top rated Bill Bryson book titled One Summer: America, 1927. With this piece, the author once again manages to intrigue me with just the title of his book. It is a non-fiction book just like all of his other work but this time, it takes us on a journey into the past.
The chain of events in this book starts with one of the key moments of twentieth-century history. Charles Lindbergh becomes the first man to cross the entire length of the Atlantic Ocean without making a spot precisely on the 21st of May, 1927. At the same time, the baseball player Babe Ruth was preparing for his record-shattering performance on September 30…
Great Characterization and Vivid Scenery
The time period Bryson encapsulates in this book consists of many moments like these that took place in the summer of 1927 although some of them are a little less wholesome than others. He retells the stories with great characterization and vivid scenery. It is a glimpse into the past narrated with off-the-charts humor.
---
"Somebody Had To"
We are nearing the end of our Bill Bryson book reviews article and the ninth piece that I will be talking about in it is The Lost Continent: Travels in Small Town America. I know what some of you are thinking but do not worry -or get excited, I guess-, this is not a book about Atlantis or something of sorts.
This book tells the story of the author's personal American exploration. "I come from Des Moines." he starts, "Somebody had to.". He takes off from his home city to look for a mythical town named "Amalgam" where the movies of his youth were filmed. In his search, he travels for 14,000 miles and through 38 of the lower states.
Vain Uniformity
Wherever he goes, the author finds nothing but lookalike places filled by lookalike people. He slowly comes to the dreaded realization that the entire continent is swallowed up in a wave of vain uniformity. What had happened to the magnificent America of his time, is there even anyone to blame but the Americans themselves? He asks this and a lot more in this classic of travel literature.
---
Know What You Speak
We are finishing up the search for the best Bill Bryson book title and the last contender I will be presenting to you is The Mother Tongue: English and How It Got That Way. Linguistics is an interesting subject to me as a whole and while it might not be that way for all people, I presume that everyone has some degree of curiosity about their own language.
As interesting as linguistics are, their sources are not aimed to be consumed by the general public most of the time. This is where our brilliant author comes in. Just as he did with his signature book A Short History of Nearly Everything, he filters the field into its core ideas and presents them in a way that is easy to digest.
An Eye-Opening Book
The author talks about the hidden complexity of the language, the wide vocabulary of swear words, the sometimes non-sensical spelling and pronunciation, and the flexibility of its use. Besides that, he also shares with us how the English language came to be the second most-spoken language in the world. It is an eye-opening book worthy of praise.
---
Final Thoughts
If I am even the least bit of a good judge when it comes to good writers, I would bet you are thinking of getting a Bryson book as soon as possible. Both his great talent and his influence over the non-fiction genre are undoubtable. Each one of his works, be it educational or travel-related, contribute something to the writer. Above everything though, you can just sense he had an awesome time writing every single word.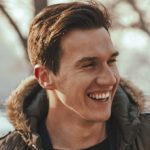 Michael is a graduate of cultural studies and history. He enjoys a good bottle of wine and (surprise, surprise) reading. As a small-town librarian, he is currently relishing the silence and peaceful atmosphere that is prevailing.