Sensational Figure
Eve Babitz was a successful writer and artist but most importantly, she was a sensational figure of the sixties. She was first introduced to the public eye by a modern American photography model with Julian Wasser's nineteen-sixty-three photograph of her in which she played chess with the artist Marcel Duchamp. The piece would go on to be described as "among the key documentary images of American modern art".
In the Industry
Her career as an artist started with her designing album covers. She was introduced to the record business by Ahmet Ertegun who was working with Atlantic Records at the time. From there on, she went on to create album covers for some of the most influential bands and singers such as Linda Ronstadt, The Byrds, and Buffalo Springfield. She reached the peak of her career in this field with the collage cover for the Buffalo Springfield Again album in 1967.
Being involved with a lot of artists and having become a famous figure herself, Babitz started her writing career by writing articles and short stories for Rolling Stone, Vogue, and Cosmopolitan. There would be a lot of references to the popular names of the time in her writings as she had connections with many of them, which also helped her sprout as a writer.
---
Best Eve Babitz Books
---
Half Memoir, Half Fiction
I will be starting this Eve Babitz book list with one of the most popular Eve Babitz books, "Slow Days, Fast Company: The World, the Flesh, and L.A.". It is a collection of short stories told by the author's unique voice and choice of topic. There is a lot to say about the stories from Bohemian to blissful, and they usually take into hand concepts of romantic or sexual nature.
Although the book was published around late-seventies, the short stories that make it up were written somewhere in the sixties. Or at least, that is the time that the stories take place as most of them are a half-memoir and half-fiction type of stories. There is not a clear line as to where the fiction starts and ends so anyone reading this book should take all its content with a pinch of salt.
Eve and the Famous
The contents of the book are pretty self-explanatory from the title. They tell the tales of a middle-aged Babitz who "had the chance" to spend time and build friendships with the very emptied-out group named celebrities. There is a ton of gossipy elements to the stories as one would expect as well as what the author felt during specific events and periods of her life.
It is always interesting to wonder about the lives of famous people and the author is someone who has actually witnessed their lives first-hand. It is these first-hand experiences that make the stories in this book so captivating. She is able to see the people she has been with from a completely objective perspective. They are just regular people for her but most importantly, they are regular people whom Babitz knows all the dirty secrets of.
L.A. Woman
Another thing to note in this one of the best books by Eve Babitz is how they are the perfect depictions of life in the city of Los Angeles during the sixties and the early seventies. The author is very clearly a people person who also has the opportunity of taking part in some of the most interesting events and places of the decades. Thus, the stories are both accounts of notable events and people of all kinds living in L.A.
Not only is the book just an account of L.A. at that time, but it is also a bunch of very observative and humorous accounts. It is clear as day that the author is a smart and quick-witted person who is able to discern the physical and mental details of a situation. These details are then narrated as hilarious jokes that the author disguises as unflavored or sarcastic comments.
More Than a Muse
Being a woman of importance who was not afraid to act out and talk about her sexuality, the author has always tried to be downplayed as just a muse who got lucky and became famous. Well, this book shows us exactly why that is not the case. She is simply brilliant with the way she tells a story and if they are anything to go by, she is probably more aware of herself and the world than her naysayers.
---
Opinionated
The second piece in our Eve Babitz books ranked list is another bibliographic series of short stories, Black Swans. This around though, it is about the eighties and nineties of Los Angeles, the United States, and humanity as a whole. The author shifts to a much more serious and opinionated outlook on major events of the decade compared to the more detached and self-centered -not intended as a criticism- attitude she had on Slow Life, Fast Company.
In this collection, we see the author as a much more mature and focused person. The way I see it is that she has experienced way and beyond of the lifestyle she had and turned her eyes outwards once she reached to a point where she was satisfied and proud of herself. In other words, she realized herself for the smart and capable woman that she is and wanted to help the world become a better place.
Problems of Humanity
I am saying that she wanted to help the world because in Black Swans, she mainly talks about the problems of humanity. All the way from the AIDS crisis in the United States to the political struggles taking place at the time all around the world. She uses the tools of complete honesty and boldness as she points out the wrongs and suggests that maybe, just maybe, things could be at least a bit better.
The titular story of the collection also talks volumes about the topic of the author being considered a muse that I briefly talked about above. It is taken from a memory of her that is heartbreaking but empowering at the same time. A story where this opinion has hit the author in the face and where she decided to be better than it despite all the pain that she was going through at the time.
Art, NOT Decoration
It goes like this; Eve Babitz was at one point in her life, in love with a confident and proud -yet not very successful- writer by the name of Walter. Her love was mutual and they had a long-standing relationship which she believed to be the closest she ever got to marrying someone. Now keep in mind, that Babitz still had a career as an artist with various talents one of which was writing.
Walter on the other hand, was consistently failing to get his stories published by certain magazines. When Eve sent a piece of hers to one of those magazines and it got approved, Walter supposedly went on a jealousy fit which ended up with him abandoning her. She reported looking back on the event and doubting if she ever should have sent the writing but she says in the end, she decided to "become art, not decoration".
Inspiring
The insight Black Swans provides into the life of the author is in my opinion heavily impactful. It just takes into hand a lot of big concepts and executes them with a captivating tone and intelligence. The author is not the type to advise people what to do but her character as a whole is inspiring to the point that she does not need to do so. This, in my opinion, makes this piece the best Eve Babitz book among her bibliographical ones.
---
The Starting Collection
Halfway through our Eve Babitz book reviews, I will go over the major points of Eve's Hollywood which was the first published book by the author. Before this publication, she had been writing articles and stories for various magazines as we talked about earlier. You would expect her first book to be some sort of a collection of these writings but instead, it is a complete non-fiction collection of memoiristic essays.
The book is made up of forty-six chapters but I would advise you to not get too hung up on their structure as you read it. They are specifically unnamed and unnumbered, clearly to encourage this kind of reading. This is also evident in the stories varying greatly with some of them being just a paragraph long and some of them spanning a considerable amount of pages.
"Messy"
The messy composition is a matter of criticism for some readers but I doubt that it was because of an overlook of this aspect as much as it is a conscious style choice. Considering the number of people involved in the publishing of a book and the strict policies set by publishing agencies fearing to lose out on profit, it is improbable for things as critical as these to simply slip by without anyone raising a flag.
Besides the unorthodox structure of the book, the contents of the chapters are also very different from each other. The author does show a bit of consistency in the first few chapters of the book while she talks about the earlier times of her life including her childhood and school years. Yet this "chronology" falls apart as she gets into everything else that she wants to say about her friends, acquaintances, and Los Angeles.
Beautiful as a Collage
What really makes the book shine amid these aspects though is its pace and the attention value of the content. It feels like a photo collage that was designed with the questions "How much attention should a photograph get and how big should they be?" in mind. Everything fits perfectly together to make up what I would claim to be one of the best Eve Babitz books.
Bear in mind though, that it is in no way or form the best Eve Babitz book considering the likes of Black Swan. While yes, what seems like imperfections in the book are actually the things that make it a good one but it is clear from the voice of the author that she needed more experience in the field. At least, in writing full-length collections as she was already a proven talent in writing short stories.
---
A Bohemian Novel
Next up in the article we have one of the best selling Eve Babitz books, "Sex & Rage: Advice to Young Ladies Eager for a Good Time". It is a contemporary fiction novel that focuses on a lot of feministic ideas and concepts, laced with beautiful narrations of New York City along with the essential Los Angeles atmosphere of the author. The main character also seems suspiciously familiar but we will get to that.
It is a bit ironic but the best Eve Babitz novel can also be seen as a half-autobiographical work. The protagonist of the story Jacaranda is an L.A. woman living an unconventional, bohemian lifestyle much like the author herself and she too has a long-time but bad-weathered relationship with a married man. This is not to say that this beautifully created character is an alter ego but the author obviously draws a lot from her experiences.
Beach Bum
Jacaranda herself is a self-proclaimed "beach bum" living in Los Angeles with the odd job of surfboard painting. When she confronts herself about not having a purpose at twenty-eight years of age though, she decides then and there to move to New York and hopefully find a better life of herself in the city of dreams. In her journey to find meaning, she will have her fair share of wealth, fame, and problematic substance abuse.
I would like my first comment on the book to be that you should not expect a likable and heartwarming character while reading it. Jacaranda is by no means of the word perfect and in fact, she is not a person who tries to be so either. She is the way she is no matter how senseless, manipulative, or partly narcissistic she can be at times. This book is at heart, about a woman who is not afraid to make mistakes.
High-Quality
The quality of the book on the other hand is impressive in the majority. The highly spontaneous narration leaves you eagerly waiting for a new change and every word feels specifically chosen to evoke a certain emotion in you. It is a bold and expressive book with more twists and climaxes than you can possibly want, and it is definitely one of the best novels by Eve Babitz.
---
All That's Left
The last one of the Eve Babitz books we have in order is the late collection published in 2019, "I Used to Be Charming: The Rest of Eve Babitz". It contains about fifty writings with a wide range of prose including one of the best novels by Eve Babitz which was never published, Fiorucci. It also includes a piece about the traumatizing fire accident she went through in 1996 and almost completely kept to herself.
Other pieces are dominantly her writings that were her earlier work published in the fore-mentioned magazines. This provides a different reading experience than her other work. Even though the stories she wrote for her previously published books are fit to be magazine material in general, her actual magazine content sets itself aside with a more daily and effortless style which also earns it a place among the best rated Eve Babitz book.
Everything Fans Have Ever Asked For
Written by an author who had the chance of getting close with just about anyone that has made a name for themselves, there are of course a great many celebrity appearances yet again. We have already gone over some of the most reoccurring ones but this collection also includes the notable names Francis Ford Coppola and Andy Warhol. Not to mention her eternal chess rival, Marcel Duchamp.
And how could I go on without mentioning the book's titular story "I Used to Be Charming"? It is perhaps the longest-awaited story by the author that talks about the unfortunate accident. She shares with us the tale of how her car caught on fire with her inside while she was trying to light up a cigar. She would barely make it out of the accident alive and even then, her lower body would receive the highest degree of burns.
Unfiltered and Free
I Used to Be Charming is not the top rated of Eve Babitz books for no reason. The magazine publications give us maybe the most unfiltered and free pieces of writing from the glorious woman Babitz's career and the book-exclusive stories both provide us with new content and answer our questions about the most wondered-about aspects of the writer's life.
---
Final Thoughts
The mid-1900s were a time for the American people to explore art as a way of living and Eve Babitz was one of the very few people who fully embraced this ideal. Even though her name is not as popular as it deserves to be, her legacy still remains through the impact she had on countless people and the priceless works of art that she left us.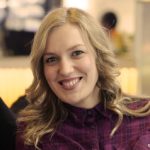 Alissa is an avid reader, blogger, and wannabe writer. (She's a much better cook than a writer actually). Alissa is married, has one human, one feline, and two canine kids. She always looks a mess and never meets a deadline.