Bio
You might recognize this name from a number of best-selling books. But that's not all. Mitch Albom is very well known for more than just his books. He has established fame from being a sportswriter, screenwriter, journalist, TV broadcaster, and believe it or not, a musician.
Career
In fact, music was his earliest career choice before he found fame in being a sportswriter. After that, the achievements just came one after another. He writes both non-fiction and young adult fiction, but his work always tends to be inspiring and heartwarming. Having sold over 39 million copies of his books, I would say that people just like what they see. So, without further ado, here are some of the best Mitch Albom books.
---
Best Mitch Albom Books
---
Morrie Schwartz
People like Mitch who want to improve and learn every single day tend to seek mentors who will guide them in their journey. For him, it was his college professor Morrie Schwartz. Like him, most of us tend to stir away from them a bit when we are finally ready to succeed in the world and just never have time to be around them anymore.
Heartwarming
In this heartwarming book, Mitch tells us all about how he found out that his beloved mentor from nearly 20 years ago was suffering from a deadly disease called ALS. He decides to visit him and make it a weekly routine to be with him every Tuesday and keep each other company. Having known that 20 years have passed it's normal that his mentor has gotten even wiser now and holds one last lesson for Mitch.
Happier Life
The lesson was about how to live and no one can truly understand that until they are on their death bed and realize what actually matters and what is important in life. Morrie makes sure to tell Mitch all about what he has learned in his life so that he will live better and more happily.
Eye-Opening
Overall, the book is very inspiring and some might say eye-opening. We could all learn a great deal of what Morrie is teaching Mitch and that is exactly why he wrote this book so that we can all benefit from it and, as it is the goal of many books, to deliver a message.
---
Tragic Events
This one definitely fits the list of best books from Mitch Albom as many people relate to the story that this masterpiece holds. A story of the tragedies of losing a loved family member and the consequences and sadness that come with it. It's hard to stop reading this book once you get to the good parts.
Charley
It tells the story of a son named Charley who looked up to his father with huge respect only to have his world torn down after he abandons him and his mother on the verge of his adolescence. Charley never gets over that and at last, becomes a broken man who loses everything, leaves his family and after a series of tragic events decides to take his own life.
Secrets Unveiled
After failing to do that he finds himself in his old house in the small town that they lived in only to find out that his thought to be dead mother has actually been living there all this time. You can understand now how you can't just stop reading after this and can't wait to find out what happens next. Important and interesting conversations follow in the next chapters as secrets begin to unveil and answers start to be answered.
What's Important
No matter how angry someone is and where they stand in life, we all wish for an opportunity like this deep down and would do anything to have it. Mitch Albom helps your imagination flow with this book and also helps us realize what's important in life. A truly interesting and inspiring story.
---
True Story
Based on a very true story, Mitch Albom writes a eulogy at the request of an eighty-two year old rabbi from his old hometown. Albom wasn't very keen on the idea as he wished to understand the man better. The book starts with a request from the old man but Albom does not accept it immediately.
Rough Past
He was first led to a path of faith and beliefs which he had left a while ago. While he was learning this man's story he was, at the same time, involved with a young pastor from Detroit who has a rough past of being a reformed drug dealer and a convict. This man currently is preaching to the poor and homeless in a church that has a hole in the roof.
Perseverance
Seeing these men struggle in their totally different worlds, Albom begins to think about what the rabbi was talking about and what makes people last through rough times. Because, let's face it, at some point in our lives most of us have had a case where we had no other option of solving the problem than just to believe and leave it to faith.
Mitch decides to finally write the rabbi's eulogy and give his important findings to everyone in the world through this motivational and very thoughtful book.
---
Road to Success
Everyone likes to read a story about a person's road to success who started out with nothing and climbed to fame and fortune through the people's hearts. This book tells a story just like that which is no surprise that it happens to be in the top 5 best Mitch Albom books list.
In this stunning novel, Albom has created the most perfect and unforgettable character in his mind. His name is Frankie, he was an abandoned infant who had been raised by a blind Spanish musician and taught to be the best person and musician he could be.
Sent to America
At the age of nine, Frankie was sent to America with nothing but a guitar and six precious strings that turned blue whenever his music changed someone's life for the better. His musical journey then began and was off to a great start.
In the following years, Frankie was involved with all genres of music, from classical jazz to rock and roll. He managed to impact many stars in his journey like Elvis Presley, Hank Williams, Carole Kind, Winton Marsalis, and even KISS.
Disappearance
He becomes a huge pop star, everything is finally perfect for him, and then Mitch decides to make him disappear for many years due to personal reasons. After decades, Frankie emerges in the outside world again to change the last life for the better and the last string to turn blue just before his death.
A great inspiration for this book for Mitch was the very fact that he himself is a musician and he cares deeply for that part of his life.
---
Eddie
This heavenly Mitch Albom piece is among the most heartwarming books he has written. It is a sequel to the book The Five People You Meet in Heaven and you should definitely take a look at that one before entering this amazing story.
From the previous book, there is a character by the name of Eddie who was a war veteran and then a mechanic. His story ended and began when he risked his own life and died saving the life of a little girl called Annie. In the same book, he began a crazy journey the yielded valuable information on how his life mattered.
Annie
In this magical sequel, Albom opens up a new related story, the story of Annie. She is a character who was scarred by the event that nearly ended her life too early and also had to suffer the reattachment of her hand in surgery. Struggling to find acceptance all her life due to her mother who was very controlling and denied her of a lot and peers who constantly bullied the young girl.
As the book starts, the story opens with Annie's wedding night with her childhood love Paulo that ends drastically in a tragic accident that sends Annie to her own heavenly journey where she meets Eddie who will show her the things she needs to learn about her life, and what he learned as well.
Don't Waste Your Life
The book is truly filled with unexpected twists which makes it even more interesting to read, but the main goal of Mitch is definitely to inspire people and show them that they do indeed matter and not to waste a single minute of their lives being unhappy.
These, and many other books from Mitch Albom like The Time Keeper, The First Phone Call From Heaven, are perfect examples of what this brilliant man is trying to show the people. His stories are truly inspiring and bring a lot of excitement to his readers.
---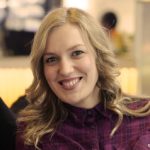 Alissa is an avid reader, blogger, and wannabe writer. (She's a much better cook than a writer actually). Alissa is married, has one human, one feline, and two canine kids. She always looks a mess and never meets a deadline.