Bio
Doctor Brown was born on the 18th of November, 1965, in San Antonio, Texas. Brown works as a research professor at the University of Houston, where she holds the Huffington Foundation. Additionally, Brené is occasionally a visiting professor at the Austin McCombs School of Business, at the University of Texas.
Studies
Brown has spent the greater parts of the last two decades studying and devoting her time to the studies of courage, shame, compassion and vulnerability. These themes also prevail in the her works. She is author of five #1 bestsellers in the New York Times. It is simply amazing how many great books Brown has written.
---
Best Brené Brown Books
---
Achievements
Today, Brené hosts a podcast named Unlocking Us. The Power of Vulnerability, a TED talk by Brené is among the five most viewed TED talks in history. It has been viewed more than 45 million times.
A special by Brené, named The Call to Courage debuted on Netflix on the 19th of April, 2019, with Brown being the first researcher ever to have a filmed lecture on the streaming service. Now, let's take a look at what best Brené Brown books are and which Brown's book you should read first.
---
Faculty of Vulnerability
Brown's Daring Greatly is, without a doubt, one of the top Brené Brown books about courage, period. It delves into exposing and setting up a challenge against the commonest myths and presumptions concerning the faculty of vulnerability.
After ten years of researching and carrying out multitudes of interviews, Brown showcases the findings and the data she has come up with about the concepts of weakness, vulnerability, and shame.
Heart of Our Experience
Exposure, uncertainty, and emotional risk are what Brown announces that vulnerability is to be defined as. She sustains the notion that the sense of vulnerability is at the heart of our experiences.
In the end, as Brown notes, vulnerability isn't a weakness: everyone is, at one time or another, vulnerable; everyone requires support from someone in their lives. Trusting people to give you this support and being vulnerable is akin to the two sides of a coin. Brown believes that it is indicative of a strong person when one embraces their weakness and vulnerability.
Guiding Words
The meticulous reader will find that by following Brown's guiding words, a feeling of courage will creep in, approvingly and that more meaningful connections will be made with our close ones. Brown's writing is a brilliant, ecstatic meditation on the positive improvement of one's life, a step at a time. It is no surprise that it is not only the best Brown book on shame, but it also remains atop of Brown's best books in general.
---
How We Tick
The Gifts of Imperfection, published in 2010, is Brené Brown's best book for many of her fans. It is also a great read if you are looking for Brown's books for teens. Knowing that Brown is a true researcher, it's not hard to imagine why she had been curious about how and why sincere, committed people tick. Brown's latest book is actually the tenth-anniversary edition of this wonderful publication.
Different Lives
Long story, short: Brown found that these people and she lived very different lives, almost as if on some kind of antipodes. That was all that Brown had to know before she set off on her journey towards changing this for these people.
Worth mentioning is that The Gifts of Imperfection is far from a book of anecdotes, or a memoir. Though Brown often uses stories from her own life, they are always used as examples and are promptly analyzed. That's what makes The Gifts of Imperfection one of the most popular Brené Brown books.
Wholeheartedness
Brown introduces us to the notion of Wholeheartedness, and Brown goes off to identify 10 factors present in the lives of these wholehearted people. Each factor is referred to as a guidepost and receives a chapter dedicated to it.
The readers are left with a glint and ray of hopefulness. If nothing else, Brown believes, we are enough for each other. We're imperfect, but still, we are worthy of love and we should all have a place to which we belong. It is by embracing this imperfectness that is intrinsic to all of us, that we can live a full, if not completely stress-free, contented life. It is not only one of the best self-help books by Brown, but also one of the best-selling Brené Brown books.
---
3-Step Process
There aren't many writers that go through the same degree of time-consuming and taxing research that Brené does before she publishes a book. Rising Strong is the culmination of more than a decade's worth of studies about human behavior and a decade's worth of advice to people on how they can achieve wonderful things.
There is a three-step process that Brown has noticed and identified, like chapters or acts in a play. It is undoubtedly the best of Brené Brown's books.
The Reckoning
The Reckoning, where we find and make visible the emotions innate for a certain experience and we start thinking about how these same emotions communicate through our behavior, countenance, and even our deeper thoughts.
The Rumble
The Rumble part talks about the lies we allow ourselves to believe in order to deal with our emotions. Brené notes that it is nothing new for humans to invent stories to suit our own comfort, as they rest upon the fundaments of the past – our memories.
The Revolution
The Revolution phase is the final one. Here, with the truth already uncloaked, the vibrancy needed to stand powerfully as a new person is present. It won't be as easy as just making up your mind, but even this is a beginning. Moment by moment, with all our presumptions and illusions revealed, man can make the needed changes to rise strongly.
Ask Brown's fans and they'll tell you that this along with the two previously mentioned comprise the best books by Brené Brown.
---
Leadership
The 2018 release, Dare to Lead, is another entry on our Brené Brown books list towards the self-help genre – that Brown has helped popularize and strengthen with each of her books. Dare to Lead, a product of extensive research – by way of interviewing leaders and a bit of introspection –, is a welcome addition to leadership writing.
Striking Content
Even though Brown wanted the book to be a breeze of a read, it still has more than 300-pages in between the covers. Each chapter and each paragraph bear insightful, striking content. For Brown, a leader is 'anyone who takes responsibility for finding the potential in people and processes, and who has the courage to develop that potential.'
This Brown's work is relevant to sociology and anyone working in, or just interested in the field of social work, can learn a lot about leadership and leaders in Dare to Lead.
Provokes Contemplation
This is another one of the amazing books written by Brown that provokes readers to think in a different way about what our thoughts are about the factors that make a true leader and whether we are painting a false picture. Brown has done much to enrich the self-help section of any bookstore, but even more, she has helped change the lives of millions for the better. She remains committed to that endeavor today.
---
Experiences
'Atlas of the Heart' will take you on journey through the 87 experiences and emotions that define what it means to be a human being. Brown maps out the skills needed and an actionable framework to gain meaningful connections. She also shares the language and tools necessary to open up a world of new choices and more chances.
Brené Brown has spent the last two decades extensively researching for this latest book, finding out which experiences shape us into who we are, while discovering what is needed to help us live our lives with courage. Brown will show you how calling an experience what it is, whether that be good or bad, does not give that experience power over you.
More Than Self-Help
Naming our experiences, figuring out what they are and how they have shaped us, is actually the thing that gives us the power to understand and make our own choices. Brown uses her expert storytelling skills to write us a map on how to live with an adventurous heart and never fear that we may lose ourselves along the way.
I don't like calling this a "self-help" book, because it is actually more a book about self-awareness. It really dives into the commonality of the human experience, especially the uglier things that people never really want to talk about. It's a really good read that I highly recommend, but would also make a great coffee table book, as it is filled with beautiful pictures and diagrams.
---
Practical Guide
Braving the Wilderness: The Quest of True Belonging and the Courage to Stand Alone was published in 2017. It was one of Brown's books ranked as the best-selling according to New York Times and received universal love, though it was noted as a weaker work than Brown's most famous efforts. Nonetheless, Braving the Wilderness is an efficient and practical guide for assuming a certain favorable position: being in sync with one's culture.
Need to Belong
Brown turns her attention toward the need and, subsequently, the power of belonging in a time of man's dissonance with the community. Brown remains the same truthful, honest writer as she notes and makes sense of feelings once present in her own life. She, too, has felt self-destructive, insecure, vulnerable.
Feeling of Connection
Brown discovered, as other authors of different eras have noted, that man has an intrinsic, unyielding need to experience and feel connected with others, and how this need can be hurt by improper communication. The hurt of isolation and anguish can act counterintuitively against our attempts at being social.
As in all things, time and patience along with trust are needed so as to make the first steps towards achieving the courage, but it is a process that needs to be finished. The received rewards and sense of gratification speak enough for its worth. One of the best-rated Brown books.
---
TED Talk
The main topic in this book is obvious from the title, but it is also the main subject of Brené Brown's world-renowned TED Talk – which if you haven't watched already, I HIGHLY recommend you stop what you are doing right now and go watch it. It's only 20 minutes long and will blow your mind. If you loved what she was saying there, then you should give this book a read, because it's a bit more in depth.
Brown talks about how in our culture, vulnerability is often associated with emotions that people usually want to avoid, such as uncertainty, shame and fear. To be vulnerable can be viewed as a weakness, but Brown is here to shut that idea down completely, pointing out how people lose sight of the fact that vulnerability is the birthplace of belonging, love, creativity and joy.
Courage
What this book shows us is that being vulnerable opens us up to the very experiences that bring purpose and meaning to our lives. The idea that vulnerability is weakness is a myth, it is rather a measure for courage. Brené Brown interviewed hundreds of people over 12 years in her study of vulnerability and shares these stories in this best book.
The biggest takeaway for me when reading this is that vulnerability is actually a strength, it is the armor we clothe ourselves in to be able to live wholeheartedly. This book is warm and compassionate, with anecdotes that will make you laugh. But ultimately, it will open your mind up to another way of existing, and maybe even help you understand yourself a little better.
We hope you found our Brown book reviews helpful and that we were able to help you decide which is the best Brené Brown book to start with. Our other Brown book suggestions include Brown's first book titled Women and Shame along with Men, Women, and Worthiness.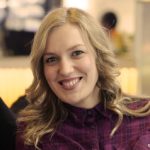 Alissa is an avid reader, blogger, and wannabe writer. (She's a much better cook than a writer actually). Alissa is married, has one human, one feline, and two canine kids. She always looks a mess and never meets a deadline.