Bio
Dale Breckenridge Carnegie was an acclaimed writer and lecturer of American heritage. Additionally, he was the developer of self-improvement courses, salesmanship, corporate training, public speaking and broader interpersonal skills.
Early Life
He was born into an impoverished family on a farm in Missouri, but harboring aspirations for leaving his hometown, he would leave to Nebraska and New York, subsequently.
Public Speaking
Even from the youngest of ages, Dale exhibited a fervent passion for public speaking and was a proactive figure in the debates present in his high school. From here, his interest in public speaking would blossom when he began giving classes in public speaking at the Young Man's Christian Association.
---
Best Dale Carnegie Books
---
Conviction
He would write a portion of these classes on pamphlets, which were eventually published as books. Being one of love for public speaking, he was of the opinion that the most effective and surefire way to build confidence and self-esteem was through speaking in public and through interactions with lots of people.
The most famous and most often cited quote from the books of Dale is the following – "Believe you will succeed, and you will. "
---
Social Aspect
One of the best books by Dale Carnegie is How to Win Friends and Influence People in the Digital Age. The book, as the title suggests, interests itself with the social aspects of a person and how to increase the overall likeability one has, when viewed by an impartial observer.
Several Sections
It is subdivided into several sections; the foremost begins with laying out and expounding upon techniques in handling people, then it focuses on ways to make yourself liked more, then how to make people agree with your opinion more or how to get someone to think the same way as you do, how to become a leader and how to change people without having them bear resentment towards you.
Secret of Success
Finally, Dale speaks on a few subjects, in essay form – on criticism, on dealing with people, on influence and, on the secret of success. The book accomplishes all of these while remaining a lighthearted, engaging read and doesn't fall into the rabbit hole of Machiavellianism.
Some of the writing in Dale's most famous book is almost prophetic. Even when you bear in mind that he lived north of 70 years ago, the manner in which he essentially guessed the trajectory of communication and social life is worthy of awe.
Crucial Words
It's not surprising that he didn't predict the way that technology has developed, but today when most interactions happen behind a screen, the words of Dale are all the more significant and crucial.
Another noteworthy thing, which also became a point that people liked, that Dale gives examples for each of his points, so that you are never stabbing in the dark, but can come to the same conclusion that the point asserts, guided by the succinct words of Dale.
---
Eliminate Your Fear
How to Stop Worrying and Start Living rightfully belongs in the league of the best Dale Carnegie books. What this book teaches you is very much in line with the title, – learn how to break the troublesome habit of worrying, and you won't have to be irked by this nuisance anymore.
With the advice of Dale – advice not subject to the march of time – millions of people, much like ourselves, have learned how to eliminate the fear that lessens us as individuals and how to live a life rid of worries, thus embracing a truly free future.
Practical Formulas
In this classical work of Dale's, he offers practical formulas that can be put to test and if they prove to be of a helpful nature to us, they ought to become the norm by which we live our life. Genuinely, it is a book with lots of lessons, lessons that will stay with you for the whole of your – as a result from the words of Carnegie – happy and worry-free life.
Right off the bat, Dale promises that you will eliminate a half of your work-related worries, immediately. You'll learn how to reduce financial worries, while avoiding fatigue – therefore remain looking as young and fresh as ever.
Paramount Importance
You'll add a whole hour to your life, all to yourself. And, you will be on the right track towards finding yourself, being yourself, as there is scarcely anyone in the world quite like you. Many of the people that have spent time to read and study one of Carnegie Dale best books, have come to the conclusion that it is a work of paramount importance; it is the need of the hour.
Change Your Life
An intriguing read of this magnitude, it deals with ideas that will aid you in your attempt to change your life, since there is little reason for living with angst and with worry, but plentiful reasons for enjoying the best life you can have.
---
Become Efficient
The Quick and Easy Way to Effective Speaking is, like many of Dale's works attempt and succeed at being, a volume whose ambition is to make its readers efficient and great speakers. Speakers that are able to communicate with others around them and urge them to, concisely, comprehend the position from where we are coming from and our higher points.
Convincing Power
Along with this, goes one of Dale's common ideas, that is to have others modify their own viewing points, a term he refers to as the 'convincing power'. It argues on which tips are the most useful and clear-minded for the readers to engender, so as to be able to regularly and confidently practice our communication skills and make them worthy of reverence and ones that will help us in the long run, in life.
5 Separate Sections
The book is divided into 5 separate sections, and they flow in this particular order:
Fundamentals of Effective Speaking, where you are taught to acquire the fundamental skills, develop confidence and how to speak in an effective manner.
Speech, Speaker and Audience, where you, essentially, earn the 'right' to talk, you understand how to vitalize the talks you have, and you share the talking points you've thought up with an audience.
The Purpose of Prepared and Impromptu Talks, as you make the short talk so as to get action, make the talk to inform, make the talk to persuade, and you make impromptu talks.
The Art of Communicating, where you will burst through the bubble of self-consciousness and angst, you will deliver the talk.
The Challenges of Effective Speaking, where, finally, you introduce speakers, you organize the longer of your talks, and you will apply all that you have learned.
Prepare for Every Situation
It is presented in this step-by-step form in order to enhance your self-confidence and self-esteem in interacting with people. It is as important for young adults, as it is for the professionals of the world.
The books has even been updated, now even further maximizing the effect you can have as a speaker in everyday life and in any and all situations demanding a conflict of opinions.
---
Success for Everyone
For the better part of a century, the writings and works of Dale Carnegie have translated into success that has been proven time and time again. This claim is only helped by the multitudes of students and graduates that have become the workers and businessmen of today, and by the steady sale of his books, especially the ones already mentioned above.
Principles and Rules
With The Leader in You, Dale applies and goes deep into the principles and implicit rules needed to demonstrate the highest level of value and how, irrelevant as to your current occupation, you can learn how to be the most creative, enthusiastic and earnest version of yourself, thus increasing your productivity.
In this particular book, Dale is not alone, but is here helped by coauthors Stuart R. Levine and Michael A. Crom and the group's ideas blend perfectly with one another.
Wellbeing and Development
Having insights and knowledge from known people in all facets and walks of life – be it corporate, sports or academic nature – and incorporating advice and tips from eminent and influential figures, this cohesive volume and step-by-step guide has your wellbeing and general development in mind.
Here, you will learn how to identify the strengths of your own, innate leadership, achieve your goals and develop your self-confidence, eliminate whatever lingering mentality of the 'us against them' variety is still present in you, to become a team player, strengthen cooperation among your associated, learn how to make a kind of equilibrium between your work life and your free time, and much more.
Investment in Yourself
Lots of people after having read this gem have been of the opinion that the best investment you can ever make, is the investment for yourself, and a proper way to invest in yourself is to take up this work of Dale's.
---
Personal Development
Let's say that you already love your work. Still, there are probably days when close to nothing goes your way and by your desires.
Dale, one of the most best-selling authors in the history of self-improvement and personal development, is here to show you how to make your days, even ones riddled with boring work, more invigorating and absorbing. You'll be able to get more things of your day done, and you'll learn how to have fun while accomplishing all of that.
What You Can Accomplish
The advice of Dale has stood the tests of time, and it is here to aid you in accomplishing the following things:
Have others feel more significant, and how to do this with proper genuineness.
Stay away from any unnecessary tension and keep your energy for things that are worthy of your utmost attention.
How to get people to agree with you, immediately, and have them trusting of the yeses they say.
Turn your habits into occasions that stimulate you.
Find the surest way of creating new enemies… and stay away from it.
Flash a kind smile in the face of criticism. After all, you did do your best.
How to Enjoy Your Life and Your Job aids its readers in creating a fresh, novel and innovative approach towards life, our close ones and to discover the talents that are dormant inside of you.
Fascination With Confidence
The wonderful works of Dale are by no means limited to the few mentioned today. The writings of Mr. Carnegie are in line with his upbringing and his continuous interest and fascination with confidence and speaking in public, and we can surmise that he is an honest individual, with the lives and futures of man, everywhere, in his mind. Other works worthy of mention are Lincoln the Unknown and The Art of Public Speaking.
---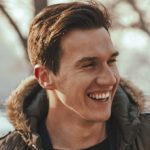 Michael is a graduate of cultural studies and history. He enjoys a good bottle of wine and (surprise, surprise) reading. As a small-town librarian, he is currently relishing the silence and peaceful atmosphere that is prevailing.