Bio
Emmanuel James Rohn was born on the 17th of September, in the year of 1930, in Yakima, Washington, United States of America. Emmanuel James Rohn is surely more familiar to readers by his professional name, Jim Rohn. He was a famous American author, motivational spokesman, and entrepreneur.
Life
Rohn was born in Yakima, Washington, to parents Clara Rohn and Emmanuel Rohn. The family were the owners of a farm in Caldwell, Idaho, where they worked. This is also where Jim grew up, as a sole child.
---
Best Jim Rohn Books
---
Education
Rohn attended college for only two semesters, after which he dropped out, beginning his professional life as a human resource manager for Sears. Around this time, Rohn had his first brush with motivational speaking while attending a John Earl Shoaff lecture.
Career
Over the course of his life, he accomplished many things, and in the year of 1985, he was awarded the National Speakers Association CPAE Award for Excellence in Speaking. He worked with both written, video, and audio media, which can today be viewed on popular sites like YouTube. Sadly, Rohn passed away in 2009 from pulmonary fibrosis. With that said, let's take a look at the best Jim Rohn books.
---
Existence Is a Form of Art
The Art of Exceptional Living is rightfully one of the most popular Rohn books ever. The Art of Exceptional Living is one of those Jim Rohn's books to read carefully and with patience because the fruits of your labor will be very much worth it. The book was published in 1994.
Start out by turning your life into an art piece. This assertion ought not to put anyone ill at ease or attack anyone's confidence: one doesn't need to be exceptionally creative, nor does one have to be an achiever of great things, nor does one have to be able to weather many a great storm, because extraordinary people don't just do extraordinary things; they do common things in an extraordinary way.
Paying Attention
Of course, there are certain things that one is in the capacity to do, things that one ought to, and things that one needs to do; these things might not pass one's mind each waking hour, but they are in one's head and heart, nonetheless.
In The Art of Exceptional Living, Jim asserts the notions and the things that will bring a continuous progress, one that will get the reader and the practitioner to where he or she wants to be. Without giving too much away, this is one of best-selling Jim Rohn books for a reason.
---
Not Antipodes, but Links
7 Strategies for Wealth & Happiness is a tremendous volume from one of the leading figures on the topic of American business and entrepreneurship. The book was published in the year of 1983.
Oftentimes, one has surely been led to this belief, in spite of how erroneous and false it is, we are assured that you have to make a choice between living a happy life and living a life of wealth and riches. That, however, is simply not true in the slightest. One should never be forced to make a choice between two things like this that are so tightly and importantly connected.
Coming From One Source
Both a rich, affluent, and glamorous life and a fulfilled life of happiness stem and come out of one single capacity, one that can be mastered, one that can be followed, and one that will lead the person towards a life greater and better than the one he or she has yet enjoyed.
There are seven crucial stratagems that Rohn employs here and they have to do with the following – letting loose the might of goals, being a seeker of insight, developing oneself, being wary and controlling of one's finances, being a master of your own time, being surrounded by successful people, and learning how to live pleasantly. Among Jim Rohn's best books, doubtlessly.
---
An Average Joe
Twelve Pillars is one of the books written by Rohn, but also by a coauthor named Chris Widener. Twelve Pillars is a remarkable book from the two authors and one that we recommend to our readers with our whole hearts. Twelve Pillars was published in 2005, spanning a hair over one-hundred-and-twenty pages.
Michael Jones
Michael Jones was an ordinary man whose ordinary car gave up and broke down a seemingly ordinary road. Having no other recourse, Michael employed himself to walking towards a plantation-looking mansion on an estate bearing the title of Twelve Pillars. The caretaker, a man named Charlie, walks along with Michael all the way back to the road once more, but on the way, Charlie enlightens Michael on a number of things.
An Extraordinary Experience
As the two trudge the way towards the road, Charlie tells Michael Jones of the twelve pillars of success, ones that turned the owner of the estate, a certain man named Mr. Davis, into the very rich, very accomplished man that he is.
Utilizing the most crucial and essential principles of the teaching of Jim Rohn and Chris Widener, the reader can enjoy the tight prose of the novel at hand. As it stands, it might just be Jim Rohn's best book for all we know.
---
Why It Is All Worth It
The Five Major Pieces to the Life Puzzle is an extremely important book from the oeuvre of Rohn and one of those books that we would call the best of Rohn's recommended books, especially for those starting with Rohn's writing.
In the book at hand, Rohn takes a look at and examines a number of fundamental facets that life has and how it is that each of these essential and basic aspects of life interact with each other in order to make a life worth living.
A Few Deep Dives
These aspects have to do with philosophy, namely how it is that we perceive, with attitude, or how it is that we feel, how we are active, or what we do, what it is that we receive, namely the products or results, and how it is that we achieve these things, which is our lifestyle.
The crux and the appeal of the book at hand isn't to have certain notions, themes, topics, and words of wisdom regurgitated for the hundredth time to the reader, but to examine a few keen, significant aspects of existence that one cannot be without. Each of the aspects build atop of the previous one, all leading to the greater picture.
---
Owing the Success to the Giant
My Philosophy for Successful Living is not just here to fill the space for our Jim Rohn book reviews, but a very complete, very important book that the bibliography of Rohn would be severely diminished if it lacked this volume. My Philosophy for Successful Living was published in 2011, spanning some sixty or so pages.
Significant Part
Prior to his death in the year of 2009, Rohn had successfully been able to influence the lives of some five million people, not just in his corner of America, but across the whole world. A plethora of authors to come and self-made people count Rohn as having played a significant part in the success that they enjoyed. Throughout the whole career of Rohn, he was always a marvel to listen to and a treat to read.
More Acerbic Than Ever
The book at hand, namely My Philosophy for Successful Living, features Jim at his keenest, most direct, with topics being analyzed. The topics like – the philosophy of performing well and being productive, how to measure achievements in a financial manner, how the economic ladder in America works, and a few steps that will surely aid one on his or her road towards living an exceptional and balanced life. One of the best books by Jim Rohn.
---
Where They Touch
Another very important book from the Jim Rohn books list is, of course, The Seasons of Life. The Seasons of Life is among the top Rohn books that we have ever picked up. The Seasons of Life was published in the year of 1981, spanning a tad over one-hundred-and-ten pages.
In The Seasons of Life, Rohn takes a look at the parallels and commonalities between the perpetual change of life and how the seasons change. To be aware of the fact that seasons will go on changing and blending into one another without any chance for a different outcome, along with being aware of how we can use this aspect of the seasons to our advantage is something that one ought to devote oneself to.
Setting Up Yourself for Success
The sower and reaper parable is apt here, seeing as what one sets up in one of the seasons will bring about the success or downfall in the following season. It means that even if one is having a hard time now, you can always work and set yourself up to achieve something, a little down the road. Rohn's writing here is enlightening and exceptionally important.
---
Thorough
The Power of Ambition is one of those top books by Jim Rohn that we will always and without the slightest of hesitation recommend to our readers. It is a book with many merits, but most importantly, it is a thorough and complete book from one of the best authors on the topic. The Power of Ambition was published in 1994.
Aspirations Above All Else
What determines one's success and what determines one's failure is very, very tightly linked to ambition more so than any of the other aspects of one's personality, disposition, or countenance.
The ability to say that you can and that you will are extremely significant statements and not ones that should be thrown around lightly. One that isn't afraid of one's failure is one that will surely go on trying continually until one comes to a point of success.
A Cool Head
The way to keep one's ambition living and in good health is not by exhausting it by doing one tiring, taxing, and burdensome task, but by utilizing one's time in a reasonable, measured manner so that one is not fatigued nor is one's ambition.
Touching on a number of different topics, one of which is education, Rohn's writing here is among his most enlightening and most daring. One of the best Jim Rohn books that have been published.
---
Getting There and Staying There
Cultivating an Unshakable Character is not a traditional book like the ones we've examined hitherto, but a series of CDs where the man himself, Rohn, speaks on the topic. In spite of that, this stands as being one of the best-rated Jim Rohn books. It was published in 1996.
A series of CDs, or Compact Discs to be more accurate, – namely six in total – are what Rohn has in store for his readers and followers right here. A bonus CD is included, one that focuses on pushing a person towards the top of life, but also how to keep one's own position in this lofty place for a time and now just crumble back to where once was before.
The Answers
If one is listening to Rohn as we surely are, then the answer to many of the questions of success has to do with character. Character is defined as a group of qualities that are tantamount to greatness.
Being a person of character means that one has a certain depth or a certain substance, so that the achievements and the success one will or has acquired will be earned and meaningful. Going over the twelve pillars of character, Rohn's writing here is at its best. One of Rohn's best-selling books out there.
---
The Fundamentals
Leading an Inspired Life is one of the standalone Jim Rohn books and one deserving of a spot among the top so far as Rohn's books ranked are concerned. Leading an Inspired Life is a book that was published in the year of 1996, spanning nearly five-hundred pages in total.
As one gets through this book, a plethora of different, diverse, yet all exceptionally important notions and ideas will be examined and analyzed by Rohn. These are the ideas that will be absolutely crucial to one's development if one wants to become an achiever of his or her dreams, if one wants to be wealthy, and if one wants to get a taste and cherish the greatest of delights and glees that life has to offer.
Easy to Read
The writing is a pleasant one, as the book is rather easy to pick up and read. There are no inaccessible or oblique passages, even though a great number of differing perspectives and conceptual ideas are thrown in here.
Utilizing the vast experience that he has, Rohn wrote this book and it's one of his best. In Rohn's opinion, the key to being on top is to always have a set of goals, written up, with one. Goals are the priority and they should constantly be reviewed and checked upon.
---
A Broad New Outlook
The Day That Turns Your Life Around is oftentimes referred to as being the best Jim Rohn book of all time. It is a book that we recommend wholeheartedly to anyone willing to make a change in his or her life. It was published in 2003.
Rohn completely and thoroughly grants the reader a new means and a new perspective with which one can have the most optimal, most appropriate way of thinking, a thinking that will lend itself beautifully and virtuously to one's success going forward. Utilizing a collection of both public and private talks of Rohn, the book at hand is a proper book on the topic and one of Rohn's greatest achievements as an author.
Words of Wisdom
Of course, the book would scarcely be a Rohn book if it didn't possess a number of different, yet succinct words of wisdom here and there.
Beginning with the fact that today is a new day, Rohn goes through the crucial ingredients that one needs to have in order to make a change in life. How it is to live, not just make a living, how time is to be secured, where the real wealth and fortune lie, and half a dozen or so other topics, all of which are carefully analyzed. One of the best books of Jim Rohn.
There's More
How To Use a Journal is another work that we are very fond of.
---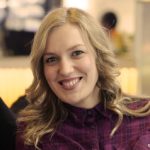 Alissa is an avid reader, blogger, and wannabe writer. (She's a much better cook than a writer actually). Alissa is married, has one human, one feline, and two canine kids. She always looks a mess and never meets a deadline.