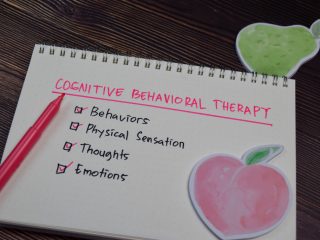 CBT or Cognitive Behavioral Therapy is, before all else, a psychosocial approach to dealing with mental health issues. It is a study that focuses on improving mental health in patients by first discovering the root of the problems. There can be many reasons why people have problems with their minds, demons in their heads that keep making their daily lives worse.
The Philosophy of CBT
The earliest signs of applied cognitive-behavioral therapy date back to the 3rd century and appear to have been associated with Stoicism. Stoic philosophers began experimenting with ways to help people with these types of issues, thus creating an entire form of therapy to be explored and taken advantage of.
Different Types of CBT
Many aren't aware that this form of therapy spreads into a few more branches, revealing a variety of different CBT types that are intended for treating different types of issues and illnesses. A few examples include brief cognitive-behavioral therapy (BCBT), cognitive-emotional behavioral therapy (CEBT), stress inoculation training, activity-guided CBT, mindfulness-based cognitive behavioral hypnotherapy, moral reconation therapy, and a few more.
---
Best Books on Cognitive Behavioral Therapy
---
CBT for Beginners
This best-selling book by Judith S. Beck was originally released in 1995 and has since become one of the most important and most popular books on cognitive behavioral therapy. Since the topic of CBT was still fairly new at the time, the author wrote the book in a very easy-to-read manner, with step-by-step instructions on how therapists can improve in the area of CBT, and how they can efficiently help their patients with any difficulties they may be facing.
More Than Just a Book
Written examples of real-life cases are also laid out throughout the book, which showcases the power of CBT in action, and how it helped patients deal with all kinds of issues. Even the most experienced therapists on the topic will find some new useful information in this book, but even if you are a beginner trying to learn more about CBT, you should easily be able to follow everything that is said due to the author's writing style.
The third edition of the book adds over 50% of new and updated material, using all the latest tools and research on the topic. It also features a companion website where you can listen to video coaching sessions and download worksheets.
---
Exercises for a Happy Life
Change Your Thinking is a cognitive behavioral therapy workbook released in 2013, by psychologist Sarah Edelman. Dr. Edelman lays out a practical way on how the average person can utilize CBT to develop rational thinking patterns and change the effects of limiting beliefs, depression, anxiety, and other issues of similar nature.
She lists plenty of exercises that have been proven to be the most effective in her years of experience in dealing with patients. These exercises will allow you to take control of your thoughts and emotions, and deal with life's hurdles in a much more effective way, making for a much happier you.
How to Improve Yourself
This book will help you achieve exactly what it promises, and that is to Change Your Thinking. By following the instructions and examples in this book, you can expect to overcome many of the limiting beliefs and behaviors that you have developed over the years and start behaving in a much more confident and self-assured way.
You will also learn ways to improve your communication skills and develop healthy self-esteem. This is the reason why Change Your Thinking is regarded as one of the top books on cognitive behavioral therapy.
---
Covering It All
The main reason why Cognitive-Behavioral Therapy by Michelle G. Craske is one of the best books on CBT you can find is that it tells you absolutely everything there is to know about this relatively new technique. Everything from an introduction to CBT, to its history and development, and the best practices that are currently being used, you can find everything in this short, yet very informative 200-page book.
This book is mostly recommended for graduate psychology students, who are looking to dive deeper into the topic, or even seasoned professionals who want to learn a thing or two more about CBT in order to be better prepared to help their patients. Dr. Craske shares some of her own experiences in using this technique to help her clients deal with all sorts of background and mental blocks or problems.
Learning the Basics of CBT
The author also shares her opinions on how the CBT might change in the future, and how it can become even more accessible to a larger pool of people who are dealing with mental health issues. CBT is expected to become one of the most popular approaches in dealing with many mental problems in the near future.
As a result, it's always a great idea to start learning from somewhere, even if you don't know where to start. Lucky for you, this is the perfect book to get started on learning the basics of CBT. For that reason, you're looking at one of the best books on cognitive behavioral therapy currently out there.
---
Learning From the Best
Feeling Good is one of the most popular and best-selling cognitive behavioral therapy books around. It is, in fact, the book that popularized the practice of CBT in the first place. It was originally published in 1980 and has since been re-released and translated into many different languages.
Its author, David D. Burns, is a well-respected psychiatrist and professor at the University of Stanford. His book became a best-seller during the 80s, especially after a 1988 appearance on the Phil Donahue show. It has since sold 4 million copies and is the most recommended book by psychiatrists in the United States for patients with symptoms of depression and anxiety.
The Bible of CBT
Many people consider Feeling Good to be the bible of CBT, and Dr. Burns goes in-depth in explaining the outstanding and scientifically backed techniques that have helped many of his patients in the past. What sets this book apart is that even the average reader can reap amazing benefits from simply reading this book, and following the suggestions listed in it.
By reading Feeling Good – one of the most popular cognitive behavioral therapy self-help books – you can expect to develop a positive outlook on life, start feeling better each and every day, stop seeking approval from other people, and many other benefits.
---
Changing for the Better
Mind over Mood is a step-by-step workbook that people can either use alone, or in combination with their treatment in order to combat negative thinking, panic attacks, anxiety, shame, guilt, and other issues. It was developed by two world-class clinicians with a wealth of experience in helping patients through cognitive therapy. Mind Over Mood is one of the best CBT self-help books and has been recommended by thousands of people all around the globe.
Slow and Steady Progress
The instructions laid out in this book are very easy to follow, which is why many readers are able to gain great benefits even without seeking professional help. This is achieved with the use of questionnaires that will keep track of your changes in mood and feelings. Over time, with some dedication, you will inevitably start noticing positive changes in your everyday thinking.
One thing that you want to do with this book is to keep re-reading it because the techniques are easily forgotten and will only have short-term effects if not practiced continually. After practicing the techniques for an extended period of time, you will begin noticing that your mind is slowly transforming for the better and will become a lot more still and calm.
---
Answering the Right Questions
In yet another amazing book by Dr. David Burns, you will discover and learn everything there is to know about anxiety, panic attacks, and similar issues, why you are experiencing them, and what you can do to eliminate them. This is among the top books on cognitive behavioral therapy for anxiety, and you can expect to get a lot of value from reading it and putting the tips listed inside into action.
Are you one of those people that tosses and turns around at night, thinking about everything that can go wrong in your life when it comes to family, career, relationships, or whatever else? Do you experience crippling shyness or irrational feelings of insecurity? Then this book will likely set you well on your way to recovery, or in some cases, even completely rid you of those unwanted feelings and behaviors. The best part of all – you don't have to take any drugs or pills given that you follow the advice inside and work hard to implement it in your life.
Fixing Anxiety the Right Way
In this book, Dr. Burns will introduce you to over 40 new and simple techniques, based on his long history of experience in this field, and dealing with patients experiencing every form of anxiety. He also talks about the use of meds in battling anxiety, and how they can sometimes do more harm than good.
---
Understanding Insomnia and Its Cause
CBT has been proven effective in dealing with many types of problems that people face, and insomnia is no exception. This book, written by three respected psychologists and experts in this field, is considered to be one of the best cognitive behavioral therapy books for insomnia. Insomnia is a growing condition that more and more people experience in today's dynamic and stressful world, which makes this book all the more important.
Initially, you will learn about this annoying condition, the reasons why it occurs, the possible sources where it comes from, and finally the cure. In order to understand how to beat it, you first must learn about it to its roots and work your way up, which is exactly what this book can help with.
Providing Help for Everyone
The book is in the form of a guide filled with sessions that progress in a logical order. It was mainly written with the aim to help practitioners get a better understanding of sleep medicine and treatment, and it's safe to say that the authors have more than achieved their goal.
Many readers also recommend this cognitive behavioral therapy sleep book and claim to have massively improved the quality of their sleep simply by following the instructions inside. Many of the readers are professional therapists that have found this book extremely useful in helping their patients with overcoming insomnia and other sleep issues.
---
Another Method of Improvement
Just like CBT, Dialectical Behavior Therapy is another method of treating issues like depression and anxiety by teaching people skills like mindfulness, emotional resilience, and other methods. The main difference between CBT and DBT is that CBT mainly focuses on altering thoughts and thought patterns, while DBT tries to achieve change by altering behavior, and acceptance of what already happened.
Through this workbook, readers can easily understand and implement DBT concepts into their life by following the straightforward and easy-to-follow instructions laid out by the three esteemed authors. No matter whether you are a working professional, a psychology student, or simply a reader looking to improve your mental health, there is value in this book for everyone.
Combining Tactics
This, along with the other best-rated cognitive behavioral therapy books on this list should give you more than enough tools to combat whatever it is that you're fighting against. Whether you find success using CBT or DBT varies on a case-by-case basis, as each method is suitable for different people. In most cases, however, you can combine the two methods to gain maximum benefits.
---
Focusing on Relationships
This is the third book on this list by famous CBT expert David D. Burns. He dives deeper into the subject of relationships, and how you can use his method and apply it to your relationships, whether at work, home, with neighbors, or friends.
In this book published in 2008, Dr. Burns builds on the foundations he set with his first book – Feeling Good, and combines his original principles, along with brand new techniques that will show you how to deal with different personality types and improve your communication skills to help you attain a more peaceful and fulfilling life, by giving you all the tools you need in order to change.
Relationships as the Root of Stress
The reason why this is considered among the best books about cognitive behavioral therapy is that it talks about something that is rarely mentioned in other books – relationships with other people. Frankly speaking, all the issues that CBT aims to help with are in some way or another important for dealing with other people. Anxious and depressed people can certainly use some help in that department, and this book offers just that.
---
Overcoming Depression for Men
Depression is one of those things that you can't touch or smell, but it can eat your soul from inside and make you unable to lead a normal life for years if you don't do something to change your situation. That's why psychologist Jonas Horwitz decided to write a no-nonsense workbook, mainly targeted for men, that can help you in overcoming depression and go back to living a normal and happy life.
This is among the top cognitive behavioral therapy books that will help you learn why you should take your mental health and depression seriously, just like you would a physical health condition. It is especially important today when suicide rates among middle-aged men are at an all-time high.
Understanding the Cause and Dealing With It
Apart from taking it seriously, you will also learn how to deal with your depression, by identifying some of your unhealthy behaviors that may manifest it and understanding what makes it tick. You will also learn about new, healthier behavior tips, such as regular exercise, sleep, and a healthy diet, which are proven to work wonders for people that are depressed. With this guide, you should be well on your way to recovery.
---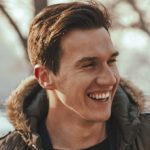 Michael is a graduate of cultural studies and history. He enjoys a good bottle of wine and (surprise, surprise) reading. As a small-town librarian, he is currently relishing the silence and peaceful atmosphere that is prevailing.