Bio
Marianne Williamson was born on the 8th of July, 1952, in Houston, Texas. She is an American-born author, spiritual leader, a politician and an activist. Having written 13 books in her lifetime, of which four were New York Times bestsellers, Marianne is looked at as a greater writer in the Self-Help and Advice genre of books.
Early Life
She was the youngest of three children, with an elder brother named Peter, and her late sister Elizabeth. Her father and maternal grandparents were Russian Jewish immigrants, and after migrating, her grandfather changed his last name from Vishnevetsky to Williamson – having seen an advert on a train.
---
Best Marianne Williamson Books
---
Beliefs
Having her religion and beliefs be a large part of her life, Williamson was raised in the upper-middle echelon, with her parents being conservative Jewish people. They attended the Congregation Beth Yeshurun, since damaged by Hurricane Harvey.
Marianne was taught about the religions of the world, social studies and justice in the comfort of her own home, but became interested to speak from the pulpit on matters social when her rabbi spoke against the Vietnam war.
Philantropist
Being as kind a person as Marianne is, she attributes this generosity and heartfulness to her frequent travels when she was younger, noting that in her experience, people were the same everywhere. As such, we will, in the lines succeeding this one, proceed to expound upon the best books by Marianne Williamson.
---
Life-Changing
A Return to Love: Reflection on the Principles of "A Course in Miracles" is, by and large, the most famous book written by Marianne. It is what set her up to become the accomplished and successful person she is today. After all, it spent north of six months on the New York Times bestseller list.
From the get-go, Marianne tells us about the onset of the change in her life. She'd had a nervous breakdown, and this brought forward a great change in her whole life.
Fighter
She'd always fancied herself as a resilient person, even a fighter, and she wasn't going to let anything stop her in her ambitions. As she herself notes, she found that liberty is more akin to blending into one's own skin and being than it is a feeling.
Personal Development
Another large part of this book is personal development, which Williamson says is the manner in which we modify ourselves, thus our ways of acting, into the most efficient and most bettering ways of thinking and being; and this supposes a taking up of a lot of responsibility. But Marianne found that if we let our embraces open for the universe, or to God, all of a sudden, it isn't quite as difficult.
A Partnership
What Marianne promises isn't the pseudo-human-god association, but more so a partnership. While the religions of the world might define a miracle as an inexplicable event, Marianne argues that it is the event of something previously only thought improbable or impossible. Truly one of her best books, and deserving of a place on your bookshelf.
---
Life Experiences
Published only a year after A Return to Love, Marianne's A Woman's Worth is as pleasant a treat as the former. Marianne gives us an account of the experiences she's garnered throughout her life in all of its facets.
Universal Functions
Here we have Williamson speaking more so to women, as the title itself implies, unlike in the previous book where she talked about the most general of things and how they affected each and every one of us. Outright, Marianne tells women how they are imbued with universal, cosmic functions, as they are goddesses.
Empowering Advice
Drawing upon her own life experience, Williamson gives advice, empowering and candid at all times, on work, sex, childrearing, relationships, etc. At one point, Marianne writes, in one of the most inspirational parts of this book – "Most women I know are priestesses and healers, although many don't know it and some never will. We are all of us sisters of a mysterious order."
A Challenge
It is clear how great Marianne's attempts are at accrediting women, around the world. Marianne even sets up a sort of challenge to women – to try and to see themselves in spiritual terms. If we suppose that beauty is inner light, that aging is a venture, then the vocation of mothering is a divine summon.
---
Prayers for Daily Life
We are all aware of the importance that religion bears for Marianne, and it is this work Illuminata that busies itself with things pertaining to faith, beliefs.
Illuminata and Marianne bring us prayers for our daily life, ranging from ones asking for forgiveness, finding the greatest of all great loves, achieving intimacy, to releasing anger. Then, we have rites of passage by Marianne, ones blessing the newborn, the coming of age, marriage and even death.
Pilgrimage
The pilgrimage is a process by which we change what we think and transform who we are. Prayer is the pilgrim's walking stick. We pray for the capacity to forgive, to see the innocence in people and to surrender all things to God. We pray to enter the mystery, to remember now, to no longer forget," writes Marianne with words of wisdom and of empowerment.
Higher Consciousness
Prayers for our souls, work, creativity, even for the world, the body, are all present here. Noteworthy is that these prayers appeal to the seeker of the spiritual world, not exclusively to the religious fanatic; they are for those searching for higher consciousness.
Though not the most famous of Marianne's body of work, Illuminata still persists as one of her best. It is a book that hearkens the yearnings of the soul, and heals them.
---
Living Without Fear
Marianne's most down-to-earth and accessible book, The Gift of Change was published in 2004. Still to this day, it remains a favorite among self-help genre lovers and rightfully so.
In this entry, Williamson conveys to people how they can live without fear, angst and worry, drawing on, as always, her personal experiences and intimate thoughts on the subject.
Collective Anxiety
Recognizing that our time is one of grave stress, stress that most of us aren't willing to admit is even there, Williamson shows us how paralyzed we have become as result of our negligence. As Marianne writes – 'We live with an abiding sense of collective anxiety'.
Williamson remarks that the immediate replies and mechanisms to which our minds opt to when facing any kind of resistance or any kind of problem should not be fearing and worrying. While learning to let our heart open to God and the love around us, the love that is our guide, we will acknowledge that what causes us ill-will, is but a chance to grow because of it.
Words of Healing
With uplifting hope and words capable of healing, Marianne tells us the ten ways we can change so as to learn to view ourselves, and more generally life, through a loving lens, instead of a worrisome one.
---
Pleasant and Lighthearted
The last, but by no means the least, of our entries to the best books by Marianne Williamson is The Law of Divine Compensation: On Work, Money, and Miracles.
A breeze of a read, very easy to get through, littered with pleasant, lighthearted anecdotes of Williamson's life and the stories, happenings from the lives of her clients from throughout her lustrous career as spiritual guide.
Everything Will Be Fine
We see Marianne, or the Law of Divine Compensation, assuring us with steadfast claims that everything will be all right by the end, since the universe is essentially made up or thought up so as to work in accordance to our will and our coveting.
'Think of the universe itself as a personal love note from God to you. ', Marianne writes, challenging us, like in earlier books, to believe that miracles do happen. All that is asked of us is to make a modification or an alteration in our perspective, and to bear a positive outlook on life so that positive outcomes can follow us on our paths.
Mount Fear
The Law of Divine Compensation, as Marianne perceives it, has its fundaments set up on love. If it happens that love is lacking, and that the norm has become anger, lechery, envy or something of a negative nature, this law is rendered inert and useless. The task we have at hand is the surmounting of the Mount fear, and when we do that, only then can we start to see the blessed things happening all around us.
There's More
Other books written by acclaimed writer Marianne Williamson are Everyday Grace, The Age of Miracles, A Course in Weight Loss, and Enchanted Love, among others.
---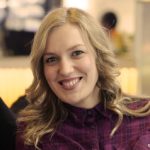 Alissa is an avid reader, blogger, and wannabe writer. (She's a much better cook than a writer actually). Alissa is married, has one human, one feline, and two canine kids. She always looks a mess and never meets a deadline.