Bio
Richard Rohr is commonly described as one of the best spirituality authors of his time. He was born in 1943 and has always had a very big curiosity for our spiritual side.
Achievements
That may be the reason for his master's degree in theology that he got in 1970 which is the same year that he was ordained to the Franciscan priesthood. He has added other great achievements to his name like being the founder of the New Jerusalem Community in Cincinnati, Ohio, in 1971.
---
Best Richard Rohr Books
---
Beliefs
He refers to himself as a realist and always writes about what he firmly believes in his books. He is a great believer that we can find peace in our spirituality and that we should definitely give it a chance before rejecting that side of life.
After reading some of his books, there is a high chance that you will get to know Richard a bit more and how he sees life as he always tells the hard truth he believes in and that there is a plan for everyone. Make sure to give some of which we believe to be the best Richard Rohr books a chance.
---
Helping People
After reading almost any of the top Richard Rohr books, you can begin to understand what this man likes to write about and what he knows best. As you start reading this book, you will quickly start seeing that his wish with what is written inside is to help people.
Self-Help Book of a Kind
You can say that in a way it is a self-help book. Being able to grasp what happens and to be able to deal with it in life is a bigger part than what actually happens. Richard explains why people who have actually experienced something bad, failed, or fallen know best about and understand what it means to go up and to succeed.
This doesn't mean that people don't know what up is, he just really explains how people who have failed understand it better in his thoughts. If we showed our list of Richard Rohr's books ranked, Falling Upward would be among the top.
Failure is a Win
After introducing the readers to that idea, you can read in this one of the most popular Rohr books that an actual failure or traumatic experience can actually be perceived as a win, or a good thing, rather than getting obsessed over and regret something that has happened to you of which you had no control over.
Of course, the idea alone of this seems quite impossible and very unreasonable, but you should definitely give what he has to say a chance and it might just end up making perfect sense to you. Always give a chance to new things and you will see how books written by Richard Rohr can show you the power of your spiritual side.
---
Powerful Message
In Everything Belongs, which is absolutely one of Richard Rohr's best books and favorite to many, he has another great and powerful message that all of his fans will definitely appreciate.
The title actually gives away a lot about what the book is about, although Richard goes into very big depth about everything he has to say.
Main Message
The main message of this best Richard Rohr book is for people to set aside all of the habits they have and what they have been told regarding being unlucky. He likes to convince you that you need to have faith and accept that everything does happen for a reason and that you should embrace your spiritual side.
All of our social beliefs have truly gotten to a point when they get in the way and stop us from putting faith in God and just let nature run its course.
Life-Changing
Many people have said that this book changed their lives for the better and that it has opened many eyes to reality. Rohr being a realist and all, he certainly knows how to tell the people what he thinks in a form that makes complete sense and doesn't sound like gibberish.
If you are a fan of books by father Rohr then you should definitely give this one a try and see for yourself if what he says fits your style of thinking. Chances are that this book will surely have an impression on you if you are looking for the best-written books by Richard Rohr.
---
Personality Types
For those who don't know what an Enneagram is, it's a nine-sided figure that is used in a particular system that analyses possible human personality types. Rohr, along with co-writer Andreas Ebert, explains quite a lot of facts about this mystical factor.
Completely Christian
They want to establish that contrary to some beliefs that this system has its roots from Sufi mysticism, it is completely Christian with pre-Christian sources that dates at least to the Desert Fathers.
The Christian Perspective part means that the authors want to show Christians the benefits of all of the features from the Enneagram and how it can improve their spiritual and personal growth. A nice thing to know is that the authors themselves have pointed out and recommended that one would be better off reading this book when they are at least in their thirties.
Deep Message
Many people have said that even months after finishing wonderful Richard Rohr's Enneagram book they continuously think about the contents of it as it does help them in their everyday lives and overall for bettering themselves spiritually.
It is, without a doubt, a truly unbelievable piece of content that has proven to make the ones who read it feel better about themselves and understand their personalities on a deeper level and with a more meaningful connection. Don't be surprised when you see this masterpiece in many lists about the best Richard Rohr books.
---
New Way of Thinking
This is another Richard Rohr's best book that will definitely aid the Christians who are seeking a new way of thinking rather than the one with strict dualities.
He has created the perfect technique that will help anyone who reads it learn how to let go of division and embrace living in the present.
Hidden Truths
With the help from the Gospels, Jesus, Paul, and the great Christian contemplatives, the things he writes about in this book help the reader to find out certain hidden truths about Christianity that have been misunderstood or hidden through time.
His method in this one of the best-selling Richard Rohr books helps people to see these truths through the eyes of the Mystics and not just getting to random conclusions about what they mean by just making logical sense out of them, which most of the time turns out to be wrong.
Dualistic Thinking
This book is one of Richard Rohr's recommended books and has truly been made into the perfect guide that is intended for identifying dualistic thinking through various methods, tips, practices. Richard has filled it with tons of helpful stories, quotations, sayings, and much more.
Rohr's intent is to help people to strip away their ego which makes them make terrible decisions and also helps with their obsession with dwelling in the present. Truly, this is one of the best-rated Richard Rohr books that has the potential to change one's life and to have a clear and relaxed conscience.
---
True Self
Rohr Richard's books often focus on our ego and how it tends to get in the way of us achieving spiritual maturity. He often talks about it and refers to it as one's false self.
So, since there is a false self then there has to be a true self which is exactly what he focuses on in this amazing book of his, named Immortal Diamond. Another book among many that deserve to be in the best Richard Rohr's books list and here is why.
Deal With Your Ego
In Immortal Diamond, Rohr talks about the fact that our ego takes away a lot from us and he shows some techniques on how to deal with that. He teaches his readers amazing lessons on how to take advantage and steer through difficult times and gives us useful tools to helps us uncover our true selves.
With clear examinations on our flaws, he helps us get to know ourselves better and what to focus on when on the path to spiritual maturity. Now, with Immortal Diamond you can learn how to explore the deepest levels of your identity, spirituality, and meaning so that you can have clearer answers on how to better them.
Valuable Author
There is no doubt that this man absolutely knows what he is talking about. The tons of Richard Rohr book reviews and mentions of his great workings, how he helps improve people's lives, how he helps people get in touch with their spirituality and get to know their true selves on a deep and meaningful level is proof enough that Richard truly has a lot of great and helpful books that are very valuable to readers.
These are some of what we believe to be the best books from Richard Rohr, but feel free to explore and maybe make your own list based on your personal likings.
---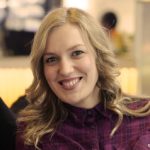 Alissa is an avid reader, blogger, and wannabe writer. (She's a much better cook than a writer actually). Alissa is married, has one human, one feline, and two canine kids. She always looks a mess and never meets a deadline.