Bio
Richard Rohr is commonly described as one of the best spirituality authors of his time. He was born in 1943 and has always had a very big curiosity for our spiritual side.
That may be the reason for his master's degree in theology that he got in 1970 which is the same year that he was ordained to the Franciscan priesthood. He has added other great achievements to his name like being the founder of the New Jerusalem Community in Cincinnati, Ohio, in 1971.
Plan For Everyone
He refers to himself as a realist and always writes about what he firmly believes in his books. He is a great believer that we can find peace in our spirituality and that we should definitely give it a chance before rejecting that side of life.
After reading some of his books, there is a high chance that you will get to know Richard a bit more and how he sees life as he always tells the hard truth he believes in and that there is a plan for everyone. Make sure to give some of which we believe to be the best Richard Rohr books a chance.
---
Best Richard Rohr Books
---
The Reason
Richard Rohr is famously known as one of the world's most influential spiritual thinkers, and in his latest book, he explores the meaning behind calling Jesus "Christ". Rohr shares how this long-forgotten truth can help restore hope and meaning in peoples' lives.
With his decades of experience, Rohr has helped millions of people realize what is at stake when it comes to faith and spirituality. However, the one thing he has never written about, is the most talked about topic in Christianity: Jesus. We all know who Jesus was and what He did, but how many people know the reason why He was called "Christ"?
Our Creator
Using history, scripture and spiritual practice, Rohr writes about a transformative view of Jesus Christ. He was a portrait of the constant work that God does in the world and His life was used to show how humanity has never been separate from God – other than by its own choice. We come to see that faith is about more than proving that Jesus was God; it's about recognizing how God's presence is always around us.
This is very thought-provoking book from Richard Rohr, and in order to truly understand it, one needs to try connecting with his writing. It is full of hope and vision, and anyone who wants to put their faith into action should definitely give this a read. I must warn you that there is so much to think about while reading this, that you may have to stop here and there to really sit and absorb everything you've read.
---
Helping People
After reading almost any of the top Richard Rohr books, you can begin to understand what this man likes to write about and what he knows best. As you start reading this book, you will quickly start seeing that his wish with what is written inside is to help people.
You can say that in a way it is a self-help book. Being able to grasp what happens and to be able to deal with it in life is a bigger part than what actually happens. Richard explains why people who have actually experienced something bad, failed, or fallen know best about and understand what it means to go up and to succeed.
This doesn't mean that people don't know what up is, he just really explains how people who have failed understand it better in his thoughts. If we showed our list of Richard Rohr's books ranked, Falling Upward would be among the top.
Failure is a Win
After introducing the readers to that idea, you can read in this one of the most popular Rohr books that an actual failure or traumatic experience can actually be perceived as a win, or a good thing, rather than getting obsessed over and regret something that has happened to you of which you had no control over.
Of course, the idea alone of this seems quite impossible and very unreasonable, but you should definitely give what he has to say a chance and it might just end up making perfect sense to you. Always give a chance to new things and you will see how books written by Richard Rohr can show you the power of your spiritual side.
---
Listen Closely
Now, we are all about reading books here on this blog, but I am well aware that many people enjoy listening to audio books. It is actually something that I myself have recently gotten into! When I realized that 'Breathing Underwater' was a two-tape audiocassette program, I jumped at the chance to give it a listen.
I am sure the title of this audio book gives the contents away a little bit, but Richard Rohr writes about how Christians need to learn how to breathe underwater in order to survive the tidal wave that is compulsive behavior and addiction. Whether you are struggling with addiction or not, I am sure you will be familiar with the 12-step program.
The Way You Think
What Richard Rohr seeks to do in this book is what he is best known for: uphauling a classic concept and putting it into the Christian context. But he doesn't do it in the way that people would ordinarily expect. It's not all, "love Jesus this" and "love Jesus that". Rohr deals with these 12 steps in a complex manner. He also shares his four assumptions about addiction.
Rohr has so many great insights in this audio book and his message is fairly simple and easy to understand. There is no beating around the bush with this man. Don't brush this book off if you think you don't need it because you're not an addict – he's not dealing with your typical addiction; he's dealing with the way people are addicted to their own ways of thinking.
---
Powerful Message
In Everything Belongs, which is absolutely one of Richard Rohr's best books and favorite to many, he has another great and powerful message that all of his fans will definitely appreciate. The title actually gives away a lot about what the book is about, although Richard goes into very big depth about everything he has to say.
The main message of this best Richard Rohr book is for people to set aside all of the habits they have and what they have been told regarding being unlucky. He likes to convince you that you need to have faith and accept that everything does happen for a reason and that you should embrace your spiritual side.
All of our social beliefs have truly gotten to a point when they get in the way and stop us from putting faith in God and just let nature run its course.
Life-Changing
Many people have said that this book changed their lives for the better and that it has opened many eyes to reality. Rohr being a realist and all, he certainly knows how to tell the people what he thinks in a form that makes complete sense and doesn't sound like gibberish.
If you are a fan of books by father Rohr then you should definitely give this one a try and see for yourself if what he says fits your style of thinking. Chances are that this book will surely have an impression on you if you are looking for the best-written books by Richard Rohr.
---
New Way of Thinking
This is another Richard Rohr's best book that will definitely aid the Christians who are seeking a new way of thinking rather than the one with strict dualities. He has created the perfect technique that will help anyone who reads it learn how to let go of division and embrace living in the present.
With the help from the Gospels, Jesus, Paul, and the great Christian contemplatives, the things he writes about in this book help the reader to find out certain hidden truths about Christianity that have been misunderstood or hidden through time.
His method in this one of the best-selling Richard Rohr books helps people to see these truths through the eyes of the Mystics and not just getting to random conclusions about what they mean by just making logical sense out of them, which most of the time turns out to be wrong.
Dualistic Thinking
This book is one of Richard Rohr's recommended books and has truly been made into the perfect guide that is intended for identifying dualistic thinking through various methods, tips, practices. Richard has filled it with tons of helpful stories, quotations, sayings, and much more.
Rohr's intent is to help people to strip away their ego which makes them make terrible decisions and also helps with their obsession with dwelling in the present. Truly, this is one of the best-rated Richard Rohr books that has the potential to change one's life and to have a clear and relaxed conscience.
---
True Self
Rohr Richard's books often focus on our ego and how it tends to get in the way of us achieving spiritual maturity. He often talks about it and refers to it as one's false self. So, since there is a false self then there has to be a true self which is exactly what he focuses on in this amazing book of his, named Immortal Diamond. Another book among many that deserve to be in the best Richard Rohr's books list and here is why.
In Immortal Diamond, Rohr talks about the fact that our ego takes away a lot from us and he shows some techniques on how to deal with that. He teaches his readers amazing lessons on how to take advantage and steer through difficult times and gives us useful tools to helps us uncover our true selves.
Deep and Meaningful
With clear examinations on our flaws, he helps us get to know ourselves better and what to focus on when on the path to spiritual maturity. Now, with Immortal Diamond you can learn how to explore the deepest levels of your identity, spirituality, and meaning so that you can have clearer answers on how to better them.
There is no doubt that this man absolutely knows what he is talking about. The tons of Richard Rohr book reviews and mentions of his great workings, how he helps improve people's lives, how he helps people get in touch with their spirituality and get to know their true selves on a deep and meaningful level is proof enough that Richard truly has a lot of great and helpful books that are very valuable to readers.
---
Conversations
This is one of Richard Rohr's bestselling books, and it explores St. Francis and his call to a simple life. A life where joy is the thing that helps us build relationships and find peace, not just dry theology. This book is more of a conversational and informal lecture series, and it doesn't come across like Rohr is preaching. It feels more like a conversation with an older and wiser friend.
Rohr doesn't just write about organized religion, he deals a lot with faith and spirituality, speaking about the conditions of the human soul. He also speaks about freedom and how the path upward is actually downward. In other words: less is more. He shares how the only way to grasp hold of freedom is for our hands to be free, and to do this, we first need to learn to let go.
Lead With Faith
This book is about so much more than just Christianity and religion; it is a book for anyone that is trying to be a good person and doing good things with their life. He will help readers identify the things that we need to let go of, while reflecting on the true message of St. Francis. The most important takeaway from this book is to always lead with faith.
This is an incredibly enlightening book, and I especially enjoyed the way Rohr wrote it. Shorter and easy to devour, I would recommend this to anyone who wants to think about how they view God and why. There is a lot to mull over and you will find yourself returning to it more than once.
---
A Paradox
One of the most beloved saints of all time is Francis of Assisi. He was a paradox in many ways; traditional yet revolutionary, down to earth yet reaching for heaven, grounded in the history of Christianity yet moving towards a new understanding of the world. In Rohr's own words, Francis of Assisi was the master of letting go of that which was tired or empty.
Francis found an "alternative way" of following Jesus. It was a way that disregarded privilege and power but was steadfast in the path of the Gospel. In this book, Rohr reminds us of the tradition that was founded on Francis' radical and revolutionary embrace of Jesus' teachings.
Unique Perspective
What I really enjoyed about this book is that Rohr doesn't simply draw on Scripture; he also draws on psychology, as well as literary and artistic references. He weaves everything together to create an understanding of the tradition that was practiced by St. Francis. He shares how his own teachings are based in the teachings of St. Francis, providing a unique perspective on how to enrich our spiritual lives.
This brilliant and highly rated book from Richard Rohr shares a lot of insight on the path to the divine. I found it to be a great reading experience, and I also enjoyed learning more about the history of St. Francis. The ideas in this book may not be new to many, but Rohr has a way of conceptualizing it in a way you may have never considered before.
---
The Trinity
The central and foundational doctrine of Christian belief is the Trinity, which I am sure most people are familiar with: The Father, Son and Holy Spirit. What is interesting is that the word "Trinity" is not found in the New Testament, yet the idea of the Trinity was very present in Jesus' teachings from the very beginning.
Even though the Trinity is well-known in the Christian faith, it has always been considered a mystery that we should not attempt to understand. In this best book, Richard Rohr does a deep dive into the mystery of the Trinity while exploring the nature of God.
Come Dance With Me
Rohr explores the concept of the Trinity and how whatever is going on in God is a flow, like a dance. But the important thing to remember is that God is not a dancer, He is the dance itself. While this may sound like a new idea that Rohr is positing, it is actually the most traditional idea in the Christian faith. God is the dance and he is inviting us to be part of that dance with Him.
Rohr brings the Trinity to life in this book, expanding on the visualization of God. We tend to think of God in our image, with faults, limitations and prejudices just like us. Rohr shows us how we shouldn't be reducing God to a form that isn't worthy of devotion when trying to understand Him. The best way to understand Him is to see God as the Trinity itself, the very thing that holds it together. Well worth the read.
---
New Meaning
True spiritual wisdom can be found when inner and outer authority come together. For too long we have insisted on only following outer authority alone, and many do not focus on any teachings of prayer and the inner journey. Richard Rohr shares how this has resulted in disaster for the world of religion, and how we need to unite Scripture and Christian spirituality.
Rohr explores many Scriptures, taking these ancient texts and giving them a new meaning, one that is relevant for modern Christians. He also dives into what the Bible says about wisdom, power and morality, as well as the generosity of God. In a world filled with judgment, fear and scarcity, Rohr offers a Christian vision of grace, joy and abundance.
Do Something
What Rohr is aiming for with this book is for those who read it to revolutionize the way they think about not only themselves, but also about others and the world as a whole. Rohr covers many topics in this book, such as the original sin and Noah's ark, developing a relationship with God, issues of power, and knowing versus not knowing.
This book is wonderful and captivating, and although it is an easy read, it requires more from the reader. It is so densely packed with images and metaphors that you will find yourself moving slowly through it, encouraging you to enact rather than simply absorb. Richard Rohr writes books that are good for the soul, and this one is no different.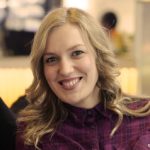 Alissa is an avid reader, blogger, and wannabe writer. (She's a much better cook than a writer actually). Alissa is married, has one human, one feline, and two canine kids. She always looks a mess and never meets a deadline.