Bio
Charles Haddon Spurgeon was an English Baptist preacher who lived between 1934 and 1892. He was known as a very influential man among Christians and was also very popular thanks to his appealing sermons. Many of the best Christian Spurgeon books he wrote contain quite a bit of humor, making his discussions a lot more interesting.
Spurgeon officially became a Baptist in 1850, and he preached his very first sermon the same year when he was just 16 years old. Two years later, Charles moved up and became a minister at Waterbeach, Cambridgeshire. Later in 1854, Charles became the minister of New Park Street Chapel in Southwark, London. Plenty more can be found in a few of the best-selling Charles Spurgeon books we have to show you.
---
Best Charles Spurgeon Books
---
Introduction to Charles' Life
Starting off our list is the perfect book to show you what kind of man Charles was and what was his writing style like. Keep in mind that these are ten of the most popular Spurgeon books but in no particular order. So, let's find out a little bit about this fantastic author.
Daily Encouragement
This is just one of the many benefits that this daily devotional by Spurgeon has to offer. There is no doubt that you're going to benefit from Charles' optimism as this man has always been committed to helping people realize the power of God and make sure that everyone lives their life to the full potential.
One of the many reasons why this is among the best Charles Spurgeon books is that there is a daily devotional for each morning and each evening. This means you will never run out of new and fresh material to work with and get encouraged and motivated by.
Never Far from the Truth
Another amazing thing about this book, and most of Charles Spurgeon's best books, is that he always uses his way with words and knowledge to share the truth in a very encouraging way. This makes sure you get out of reading one of his books with an optimistic mindset instead of becoming troubled by all the suffering in the world. The main thing Charles wants you to focus on is on the joys of life, not the suffering.
---
Spurgeon's Intentions
Charles originally wrote this book and intended it for the Young People's Society of Christian Endeavor. His intentions were for this book to educate anyone who wishes to follow Christ on how to do it, what they will get out of it, and many more important benefits. It's one of the best books by Charles Spurgeon as it's very easy to understand and read.
All Anyone Needs to Know
The book has a total of 19 chapters. The first part is dedicated to instructing those who wish to follow in Christ's footsteps and serve him.
Then follows content on the benefits of living this life and last is the part about what not to do and what to avoid. Following everything Spurgeon has to say is worth considering as the outcome he states is one with many benefits. Otherwise, this wouldn't be one of the best Charles Spurgeon novels out there, would it?
Using What You Already Have
This is something Charles talks about in his book. He simply urges everyone to move forward with their lives and take advantage of what they already possess to make things happen.
Using those things to serve the Lord will, in return, help you in so many ways. This is just something that one of the top Charles Spurgeon books have to say, so make sure to check out all of the book's secrets if it sounds appealing to you.
---
Quotes to Remember
If you're looking to read one of the best-rated Spurgeon books, then Spurgeon Gems is one you'll want to consider. This is a collection of quotations from Spurgeon's sermons that he preached between the years 1880 and 1892. There are a total of 280 quotations inside, all neatly organized and ready to share some knowledge with you.
Sneak Peek
The contents inside this book are mainly short one-sentence quotations that share valuable knowledge from Charles' sermons and teachings throughout the years. They are divided into 34 separate topics so that everything is better organized and can be understood more easily.
What You Can Learn
Once inside, you're going to have a taste of Charles' greatest teachings and the most valuable content he has ever shared with his readers. A few of the topics you can expect to learn from include Trials and Suffering, the Importance of Prayer, Family, Evangelizing the Lost, The Bible, and much more. It's a short book, but it's still one of the best books written by Charles Spurgeon.
---
Source of Motivation
Behold, one of the best, most insightful, most encouraging, and perhaps the best Charles Spurgeon novel here. This is one of his best self-help books that's here to help you throughout your daily struggles no matter what they may be.
Nothing Is Impossible
This is one of the main takeaways you need to understand through this book. It's what Charles wants to share with you and will do so by telling you a few stories and sharing a lot of knowledge along the way.
If you've ever struggled with something on a daily basis, this is the book to show you how to overcome it and thrive. You also must be aware that what Charles has to say is not enough as you're the one who is going to be doing all the work.
Push Towards Happiness
What Charles is here to do is simply to share with you some knowledge on how to start taking control and never letting anything set you back in life. Through the help of this best Charles Spurgeon book and God, you will have all it takes to find happiness, overcome struggles, and encourage yourself to always do your best.
---
Introduction to Prayer
One of the most exciting topics Spurgeon ever talks about is prayer. It's one of the most important topics in most religions, and it's very important to see what Spurgeon's books on prayer have to tell you. This particular edition includes six of his most insightful books on prayer.
Praying 101
Inside this anthology, you will get to read about everything Charles felt you need to know about prayer. This is all the knowledge that you're going to need to lead a happier life, to learn how to pray efficiently, and to get all of your prayers answered. This book is the best one on prayer and it's a must-read if you're a fan of his teachings.
Priceless Collection
In many of his books, Charles has also shared real examples of how belief and prayer can have the power to change people's lives.
This anthology of six of his best books on the topic also contains stories of success and happiness through the practice of prayer. You're going to be reading about empowering and encouraging tales of how God is always by our side and ready to help if we allow it and honestly believe.
---
Source of Knowledge
The list of books on prayer by Spurgeon is not short and this is yet another one of his best on the topic. He was a true believer that the power of prayer had an infinite amount of power to change your life. All it took was the knowledge on how to do it properly and to have the right mindset. Many of Charles Spurgeon's books contain exactly that and will help you in your quest.
Revealing the Power
Praying doesn't have to be complicated, but people often miss a few key mindset features that make their prayers unanswered. Charles wasn't called the Prince of Preachers for nothing and has spent his fair share of time learning and discovering how to pray efficiently. It's something that, once learned, will stick by you for life and only bring in improvements and nothing else.
Priceless Lessons
All of his books have at least something new to teach his readers. This one is a part of the best Charles Spurgeon series, his Christian Living Classics. Like in the rest of his books, there are a few lessons to learn from this one as well. There are rarely people who come out without some new form of knowledge after reading his books, and it's your job to discover what that will be in this one.
---
Contribution to Remember
Lectures to My Students is a collection of teachings that Charles has written over the years. Countless Charles Spurgeon book reviews have stated that this is the greatest contribution to the Christian world he has ever made. The teachings inside are fit for students of all ages and will continue to provide priceless knowledge until the end of time.
Advice for All
The book is divided into several chapters that make the teachings easier to understand and read. It's also part of another one of the best Charles Spurgeon book series, called C. H. Spurgeon Collection. A few of the main things you will get out of this book are practical advice, wisdom, easily-understandable content, fun metaphors, and much more.
Why should you consider this book by Spurgeon? Well, first of all, if you're a long-time fan of his then you know the reason and don't need another. But, if you're new to this author and want to learn the best possible tips, practices, advice, and so on about the Christian religion then there is none better than Spurgeon out there.
Topics to Expect
As we mentioned, the book covers a few different topics and has a few various benefits to offer you. A few of the topics you can expect to read about once inside include The Call to Ministry, The Preacher's Private Prayer, The Holy Spirit in Connection with Our Ministry, On Conversation as Our Aim, and much more.
---
Nothing But Help
All of Grace is another self-help book by Charles that's here to deliver a lot of value that has the power to change lives through very simple practices and beliefs. The teachings inside are meant to help you and ask nothing in return. God works in mysterious ways, and one of those ways is through people like Spurgeon.
Salvation Through Grace
This is the theme and main topic of discussion within the book. Charles only wants one thing from his readers, to listen to what he has to say and put everything into practice. This is not for everyone, of course. It's only for those who wish and ask for his help and are true believers in the power of God. When personal favorites are in question, this book may be Charles Spurgeon's best book ever.
Never-Ending Benefits
Just like in many of the best Charles Spurgeon books out there, this one also is filled with so many rewarding features and benefits that make it hard to resist reading. The fact that this man has worked so hard to discover a way to achieve salvation is rewarding enough, but he also made sure that the book is extremely easy to read and understand its contents. This, and much more, awaits you inside this thrilling masterpiece.
---
Reason to Love Christ
Faithful to Christ is Spurgeon's ultimate how-to guide on loving Jesus and becoming a true believer, nothing in between, only a true believer in its purest form. The book is, like most of his works, very easy to read and is not at all huge. It sums up to approximately 140 pages but is divided into 31 short chapters that discuss different topics.
What It Takes to Live for Christ
Spurgeon doesn't hesitate to explain to his readers what it takes to be a true believer and go all in. That's similar to what he is preaching. You either go all in or not at all. That's the way of truly living for Christ, and Charles has a few messages and helpful insights to encourage and motivate you towards a better life for you and anyone around you.
Topics Discussed Inside
Many of Spurgeon's books talk about similar but are never the same. There is always something new and exciting Spurgeon has to offer, several and some of these exciting topics inside this book include the following. The first chapter to start the book is called Pride. Charles wants you to understand something about this before moving any further. A few other of the most interesting topics are Double-Mindedness, Laziness, Our Days are Numbered, Selfish Ease, Show Your Colors, and many more.
---
Few Words on Preaching
This is the last book you'll be taking a look at from our list. The Soul Winner is one of his best works that's dedicated to teaching how to Preach. Everything from the very start to the most advanced tips and insights is here in this book.
How to Win Souls
Soul-Winning is a term Charles uses when he referred to preaching. The tips inside cover every single most crucial aspect of the job, everything he has faced throughout his days and has been forced to overcome, and everything he has had to go through in order to become better and improve his and many other lives.
You can expect a great deal of humor and honesty inside the book as these two characteristics are what make most of his books rank up on a number of Charles Spurgeon books ranked lists. Aside from that, many thrilling metaphors make everything he is trying to say easily understandable and genuinely fun to read.
Eternal Lectures
It's no surprise that his words and teachings have remained unaffected by time throughout all of these years. What Charles wrote will stay pure and helpful to all who wish to learn it until the end of time.
This collection of his most exciting lectures is no exception, as everything that awaits you inside is written by a preacher who had understood what life was all about and wanted nothing but to share his joys with others.
---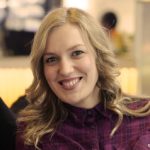 Alissa is an avid reader, blogger, and wannabe writer. (She's a much better cook than a writer actually). Alissa is married, has one human, one feline, and two canine kids. She always looks a mess and never meets a deadline.