---
Best Christian Pregnancy Books
---
Love of God
For Christian couples, creation is at the heart of their belief in God. The miracle of conception and the creation of a new life inside a woman remains one of the most beautiful acts and is evidence of the nurturing love of God.
Here is a selection of the best Christian pregnancy books, and they are certain to inspire Christian couples who want to envelop their developing baby in their love and of the eternal love of their Maker. Many parents will be surprised at how much encouragement and advice is available to parents in the Bible. Christian authors have drawn together stories of pregnancy and verses of encouragement of couples who have found themselves pregnant.
---
Nothing to Fear
The Gift of Giving Life is sure to become a treasured copy of the top Christian pregnancy book for women of faith. Felice Austin has drawn inspiration from scripture stories about pregnancy and birth and declares that it is not something to fear.
From a spiritual perspective, pregnancy and the birth of a child are designed to inspire faith and closeness in the family unit. Through this book, Austin is providing reassurance to women, who are expecting a baby that God is in control and fully involved in the business of childbirth.
Spiritual Preparedness
The Gift of Giving life is not prescriptive with regards to antenatal preparation, nor the chosen method of birth. It is a guide that will give the mom-to-be everything she needs to be spiritually prepared for pregnancy, labor, and birthing. It provides a wide range of information on nutrition, meditation, and ideas on how spirituality can help to reduce fear and pain. The Gift of Giving Life is a book for pregnant women of all faiths who are interested in the connection between the divine and childbirth.
---
Inspirational
If you are looking for uniquely different Christian books about pregnancy, then Praying Through Your Pregnancy is going to be inspirational for you! Like every expectant mom, you want your baby to have the best start in life from the time of conception. The chapters of this book are designed to keep you up to date with your baby's week-by-week development.
Candid Approach
Knowing exactly when God is determining the gender of your baby, and knowing when the perfect development is taking place is exciting and calming at the same time. Jennifer Polimino personalizes this book by the addition of anecdotes and quotes from her pregnancy journal. This candid approach is very reassuring to pregnant moms. Finishing the book with the special Mother's Prayer and Scriptures for Meditation is the perfect ending for women of faith.
---
Part of Development
Christian pregnancy books do not get better than Expecting: Praying for Your Child's Development by Maria Taviano. By using every precious minute of the forty weeks of pregnancy to pray for your growing child is a perfect way to be part of its physical and spiritual development. In this week-by-week guide, you will find special prayers for your baby's body and its soul.
Just Wonderful
It has quotes from the scriptures, as well as inspirational messages for the pregnant mother and the baby inside her womb. Many Christian women like to keep a pregnancy journal, and this book provides space for your special thoughts and prayers for the baby inside you. It could become a wonderful reminder of your beautiful pregnancy and something to share with your child in the future.
---
Full of Information
The Pregnancy Companion is rated as one of the top Christian pregnancy books! Written by a duo of authors who are made up of a doctor and a new mom, it is brim-full of information that every expecting Christian woman will be grateful to have at her fingertips.
During her pregnancy, Jessica Wolstenholm relied on her vast collection of pregnancy books when she was concerned or in need of reassurance. However, the books could not give her the personalized information that she craved. She was lucky to have Dr. Heather Rupe, an OB, and a woman of faith to consult with when she had concerns.
Unique Guide
Wishing all Christian women could have the benefit of Rupe's medical and spiritual wisdom, they decided to create this unique Christian pregnancy guide. It is based on the antenatal appointment structure and provides all the practical information and spiritual input that a pregnant woman could ever need.
---
Uplifting
If you want a book of devotional writings amongst your collection of the best Christian books on pregnancy, you will be pleased to read Waiting in Wonder by Catherine Claire Larson. Waiting in Wonder provides has prayers and inspirational writings for every one of the forty weeks of pregnancy. They will inspire and uplift the mom-to-be while she prepares her body and mind for the impending birth.
Delightful
It contains ideas for pregnancy-related prayers and a section called "Mommy's Memory Verse" to keep the woman's focus on the promises in the scriptures. There are also places for recording special moments, hopes, and dreams for your baby, as well as templates for writing love letters to your baby. Waiting in Wonder is a book that will delight any pregnant mother who wants to take care of her physical and spiritual wellbeing during pregnancy.
---
Practical and Encouraging
Erin MacPherson understands that pregnancy is not always a "walk in the park" for every woman. The Christian Mama's Guide to Having a Baby is a practical, yet a spiritual book that will encourage pregnant Christian women who are enduring some of the trials of pregnancy.
The Bible is her inspiration, and this is mixed in with useful information for getting through nine months of pregnancy. She has advice on how to exercise while pregnant, getting good sleep and good sex, and how to get closer to God while you are an expectant mom.
Spiritual Guidance
Erin MacPherson injects humor into the book by sharing funny anecdotes, and also provides deep spiritual guidance for pregnancy and preparation for becoming a parent.
The Christian Mama's Guide to Having a Baby has a lot of spiritual feel-good info but it isn't preachy or heavy. It is a perfect book to help you charge your battery while your baby is growing. Soon you won't have much time for anything but caring for your baby!
---
Relentless Advice
For many women, being pregnant is a rollercoaster ride where you lurch from feeling ecstatic to the depths of despair, and every emotion in between. Added to that, there is the relentless information and advice that is thrust upon you, whether you have invited it or not. Labor with Hope is one of the best-rated Christian pregnancy books if you need respite and time-out from it all.
Broad Perspective
Labor with Hope, by Gloria Furman, gives a broad perspective on all things pregnancy-related, while adding a touch of spiritual wisdom, which is Biblically based. If you need help preparing yourself for the journey of pregnancy and childbirth, the Christian message of hope in this book will inspire and encourage you to keep praying and keep the faith.
---
Facing the Trials
Whether your pregnancy was planned or not, God's Plan for Your Pregnancy will give you all the guidance and faith that you need for every eventuality during your pregnancy until the birth of your child.
Within the pages of this book by Nerida Walker, you will find the encouragement you need to face any of the trials that you may encounter. Prayer is the ultimate tool that the Christian woman needs to master, and using the forty weeks of pregnancy to "sharpen" this tool will stand you in good stead for what is to come.
Overcome Your Fears
There are prayer suggestions to help you overcome fear and concerns that could daunt you during any stage of the journey from conception to post-natal survival. An important inclusion in this Christian pregnancy book is the numerous encouraging stories told by women who have put their faith in God and the Bible.
You are sure to find the journaling pages useful and a wonderful reminder of how your faith kept you going once the pregnancy is over. God's Plan for your Pregnancy should take pride of place next to your Bible on your nightstand.
---
Trusting the Bible
Supernatural Childbirth is one of the most popular Christian books about pregnancy that tells the true story of an infertile couple who believed God's promise that they would have a child. Jackie Mize shares her experience of trusting in Biblical promises and truths, and how she ultimately gave birth to four babies. She calls them "miracle babies"!
Through their book, Jackie and her husband, Terry, want to teach others how to overcome the devastation of facing a childless future. They believe that anyone can use faith principles and discover the same hope that they found. They teach couples how to harness faith principles to get pregnant, and how to deal with fear from conception to delivering the baby.
True Stories
Supernatural childbirth is full of true stories of Christian women who have achieved the supernatural birth of a child. Terry Mize explains the relevance of the story of Eve in the Garden of Eden and the curse that was put on her. Supernatural Childbirth is a book full of hope and inspiration for couples who are filled with despair.
---
All You Need to Know
The Christian Childbirth Handbook provides useful information for couples who want to embrace Biblical principles when preparing for the birth of their baby. Jennifer Vanderlaan has written one of the best-selling Christian pregnancy books, and it will be a source of great comfort to expectant parents.
This informative book answers question about everything you need to know when making decisions about the baby's birth while adhering to Biblical principles. Vanderlaan's Christian pregnancy book applies to all pregnant women, whether they are new moms or experienced at giving birth.
Advice From Scripture
Between these pages, you will find suggestions and advice, grounded in scripture, for Christian parents who want to ensure that every decision they make is in accordance with their faith. There is also an abundance of advice for midwives, doulas, and anyone involved in Christian pregnancy and childbirth.
---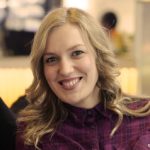 Alissa is an avid reader, blogger, and wannabe writer. (She's a much better cook than a writer actually). Alissa is married, has one human, one feline, and two canine kids. She always looks a mess and never meets a deadline.