Bio
May Gaskin is the founder of the Farm Midwifery Centre in Tennessee. Her personal experiences of childbirth and the death of her second baby influenced her decision to become a midwife. There are several best-rated Ina May Gaskin books on topics relating to childbirth, breastfeeding, and other maternity-related issues.
Different View
Although she writes with a kind and gentle tone, she is vociferous when it comes to addressing women's rights and the importance of choice when it comes to childbirth issues. She brings a holistic viewpoint to birthing and breastfeeding, including the emotional aspects, and socio-political issues that are still relevant today.
---
Best Ina May Gaskin Books
---
Achievements
Another huge contribution May Gaskin has made to childbirth is her promotion of the low-impact method for dealing with shoulder dystocia and other breech positions that would have necessitated a caesarian section before. The maneuver has been named after her which is a great honor for a midwife.
The success of the Farm and its birthing methods is evidenced by the low mortality and intervention numbers, and Ina May's work as a promoter of natural birth and breastfeeding has been recognized around the globe.
---
Full of Experience
Ina May's Guide to Childbirth is an international best-seller because she understands how to inspire women to give birth with confidence. This is amongst the best Ina May Gaskin pregnancy books as it documents her forty-plus years of experience in bringing babies into the world in a calm and relaxed manner.
One of the biggest problems for pregnant women is the fear of labor. It is that fear that celebrated midwife, Ina May, believes is the source of the pain associated with childbirth. Guide to Childbirth by Ina Gaskin will teach you how to draw on your knowledge of the connection between the mind and the body to produce pain-free labor.
Deep Knowledge
Pregnant women love this book because it is full of anecdotes of childbirth that Ina May has actively assisted with. She has a deep knowledge of the process of labor and the changes that the woman's body has to go through to birth a baby.
She has put this comprehensive guide together to ensure that your baby's birth takes place in the most comfortable, happy place, and she gives many tips on how to ensure a blissful birthing event.
All the Information You Need
You will find all the information you need on how to minimize the pain levels without using drugs, and the modern technological interventions that are often forced on women in labor. She prefers to advocate simple techniques such as massage.
Ina Gaskin's Guide to Natural Childbirth is full of down-to-earth wisdom gleaned from her years of promoting the female-focused Midwifery Model of Care. This book also includes everything you need to know about what happens after the delivery of the baby. Many women, especially the young and inexperienced pregnant women, know nothing about postpartum bleeding and the depression that they might experience.
---
Inspirational
Many women claim that this book has made them excited about giving birth when they found out that they were pregnant. The original edition of Spiritual Midwifery was first published in 1976 and became an inspiration to pregnant women everywhere.
Home-birthing had been out of fashion for decades, and so many women were excited to have the possibility of this peaceful birthing experience in the comfort of their own homes thanks to Ina May.
Forgotten Craft
Midwifery had almost become a forgotten craft, and millions of women had been deprived of the support that midwives had always provided in the past. They had not offered help with the labor and birth of the baby but had infinite wisdom on how to get started with breastfeeding as well.
This fourth edition of Spiritual Midwifery is the best Ina Gaskin book because it provides factual information about the dangers of hospital births and post-birth practices that could lead to problems for both the mother and the baby.
Natural Childbirth
Ina May draws on her experiences of delivering babies in the Amish communities, a culture that favors natural childbirth above all. It also includes helpful information about postpartum depression and the death of mothers in labor or following the birth.
This book is also invaluable for doulas, birthing centers, and educators who provide antenatal classes. There are many helpful photos and illustrations which make this one of the best-selling Ina May Gaskin book!
---
Bonding Experience
If you have been searching for the top Ina May Gaskin books on breastfeeding, then search no more! This superb book will provide you with all the information you need to be successful at breastfeeding the first time around. Now you can look forward to an enjoyable, bonding experience that will have long-lasting benefits for you and your baby.
Ina May's experience of preparing women for pregnancy and childbirth has made her the most reliable source of information for everything to do with keeping things natural, and it doesn't get any more natural than feeding your baby at your breast.
Not Exactly Easy
Despite being one of the most instinctive things for a new mother to do, it is not always as easy as is expected. Some women need a little help to get their babies into the rhythm and flow of breastfeeding. Knowing that there are immense psychological and health benefits to your baby, will probably inspire most women.
However, if there are a few minor problems at the start, some women become discouraged and think of giving up. It is at that time that the information in Ina Gaskin's Guide to Breastfeeding becomes invaluable. Once women have got their heads around some of the initial challenges, and slight discomfort, many will relax into it and ultimately agree that it is one of the highlights of child-rearing.
Included Topics
How to use a breast pump
The best sleeping arrangements for a breastfeeding mom
Breastfeeding and returning to work
Taking medication when breastfeeding
How to wean your baby from the breast
How to breastfeed sick babies
Ina May's relaxed tone is very reassuring for young, inexperienced moms in particular. Her anecdotes and common-sense advice is backed up by solid medical facts and can be trusted.
Ideal Gift
Ina May's Guide to Breastfeeding is an ideal gift for a baby shower or at any time from the pregnancy announcement to the time of the birth. It is the comforting type of book that you can return to every time you need advice on breastfeeding, whether it be your first baby or your fourth. It's one of the most popular Ina Gaskin books and almost as good as having your own mama to lean on as you come to grips with motherhood.
---
Serene and Beneficial Way
Birth Matters is another one of Ina May Gaskin's best books on childbirth. She has a reputation for helping women through pregnancy and the birth of their babies in the most natural way possible.
She advocates as little medicinal and technological intervention as possible so that women can bring their babies into the world in a serene and beneficial way. Women adore Ina May's philosophy of childbirth and midwifery, and she has successfully pioneered a movement against the masses of cesarean sections that have become the new normal in America and other parts of the world.
Empowering
Ina May has introduced the idea that the way women choose to give birth is an issue for woman's rights and should be led by their choices. She wrote Birth Matters to underline these facts, and to encourage women to have the confidence to claim their right to have a natural birth.
After reading her Manifesta, women will feel empowered to say "No" to those who would try to enforce their modern ideas for a pain-free birthing experience. Ina May guides women in the techniques of hypnotherapy, relaxation, and visualization so that they can create their painless event that is produced by working with the body, rather than giving in to anxiety.
Trust Your Instincts
Birth Matters by Ina Gaskin is a serious book, but it is delivered in a light-hearted manner. The main aim is to remind women to trust their instincts and believe that giving birth does not have to be a complicated occurrence. It is, after all, the most basic of human functions.
---
Natural Experience
Ina May is the authority on all that is best about natural childbirth and breastfeeding. Millions of women agree that her book, Babies, Breastfeeding, and Bonding has been a wonderful guide to having the natural birthing experience that they had always dreamed of. She reassures women by describing actual births that she has had the privilege of helping to deliver.
Old Fashioned Way
An Ina Gaskin books review in 2009 by the AIMS (Association for Improvements in the Maternity Services) rated Babies, Breastfeeding and Bonding very highly, amongst her other books. With a few minor reservations, it was felt that this book would be very useful to recommend to mothers who were weighing up the options of how to feed their new babies.
In a culture that had taken to bottle-feeding by and large for reasons of convenience and freedom, getting women to revert to the "old fashioned" method of breastfeeding needed so serious promotion.
Practical Advice
In her usual friendly and gentle manner, Ina May packed a large amount of interesting and practical advice into this book, and it has provided plenty of benefit to the mothers and babies who have embraced its message.
One reviewer was unsure about Ina May's advice on using breast-pumps to extract and store breast milk and felt that it was geared more towards American women who had shorter maternity leave than their European counterparts. She felt that encouraging women to express breast milk as a matter of habit could undermine the health and bonding benefits of breastfeeding.
Problems and Solutions
Ina Gaskin's Babies, Breastfeeding, and Bonding gives an interesting history of breastfeeding as well as solutions to many common problems experienced by new moms. Sharing her personal experience of losing a child touches the heart of every mother, and gives Ina May a level of authenticity that cannot be denied. Readers review this publication as one of the best Ina May Gaskin books and value the expertise that Ina May has on the subject.
---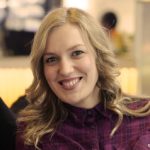 Alissa is an avid reader, blogger, and wannabe writer. (She's a much better cook than a writer actually). Alissa is married, has one human, one feline, and two canine kids. She always looks a mess and never meets a deadline.