Ari Brown
Ari Brown studied for her medical degree at Baylor College of Medicine, and then went on to complete her pediatric residency at Harvard Medical College. As a Fellow of the American Academy of Pediatrics, she has the knowledge and passion to support parents in bringing up their children.
She co-authored the top-ranking "411" series on parenting and has also made appearances on several talk shows. Ari Brown has become a trusted pediatric advisor for parents and other organizations involved with the wellbeing of children.
---
Baby 411 Book
---
Denise Fields
Denise Fields is a renowned author and has written several books in the 411 series. She is the author of Baby Bargains, which has been described as the "Bible for new parents". As a parenting expert, she has been invited on Oprah and produced articles for the Wall Street Journal.
This book comes highly recommended by general practitioners and pediatricians, and it ranks among the best pregnancy books ever written. The advice and logical wisdom are presented in a format that is easy to read. Co-authors Denise Fields and Ari Brown have written this gem of a book that has proved to be a lifesaver to many parents. Let's now take a look at our Baby 411 book review.
What Makes Baby 411 Book Special?
Before getting pregnant, you may have avoided the parenting section of the bookstore like the plague. Reading books about infant development was even worse than listening to other parents talking about it! But now that this little miracle is growing inside of you, books on child development and parenting are like magnets to you.
However, you will quickly find that not all parenting books are created equal. In truth, many of them are too complicated, too basic, or too boring. At a time when you want to invest as much as you can in things that will benefit your baby, a pile of useless baby books is the last thing that you need cluttering up the nursery.
Unbiased and Scientific Advice
Mothers, in particular, recommend this book for many reasons. An important one is the unbiased advice that it offers. If you are being bombarded by advice from all and sundry (your mother-in-law), it can be a confusing and stressful time.
This book does not promote a specific style of parenting but offers undisputed scientific and medical advice, based on extensive research. It is important that parents can trust the information that they are receiving from parenting books.
Because the authors have such outstanding credentials, their advice can be taken by parents secure in the knowledge that it is best for their baby. This book is also highly recommended by parents from around the globe, and that is high praise indeed.
Practical
It is a very practical book that addresses the everyday dilemmas that face parents. Sometimes these are trivial matters like, how much should I feed a baby at a certain age? This is not something that you need to consult a pediatrician about, but getting it wrong could have serious implications for the weight gain of the child.
New parents often feel inadequate, but don't want to appear incompetent at the same time. The learning curve from becoming pregnant to your baby reaching its first birthday is incredibly steep, and one that can only be achieved "on the job". Having this book by your side every day will ensure that you have almost all the answers you'll ever need.
Baby 411 Is a Great Textbook for New Parents
Instead of going into panic mode upon discovering that you are pregnant, you can rest assured that you will be in safe hands with this wonderful book! Even if you have been planning to have a baby, there is so much to learn, and often that learning has to take place in the wee-wee hours with a screaming baby in your arms.
While your baby is special and unique to you, there are many common patterns of development in babies, and having a guide that covers the basics will give moms much-needed confidence.
Full of Answers to FAQ
It will answer all the most frequently asked questions by those who are new to parenting as it covers everything from pregnancy through to infant and child care. The organization of the chapters and the humorous tone make it appropriate for all those who care for little ones, including grandparents and other carers.
Having this amazing book on your bookshelf is like having a pediatrician resident in your home. Just knowing that you can find the answers to many of the baby-related questions that plague parents. The chapters cover topics like:
Topics
Choosing the right pediatrician for you
Establishing a sleep routine for baby
Pediatric first aid – you could save your child's life
How to soothe an unsettled baby – getting to the bottom of what's upsetting them
All things food-related – breastfeeding, introducing solids, how to handle allergies
Checking the milestones of a baby's development/ is your baby developing normally?
Simple ways to stimulate your baby's curiosity and intelligence
Making your home hazard-proof as baby becomes more mobile
Fads and marketing pressure to avoid i.e. does your baby need an iPad?
Recommended and safe sleeping positions
The importance and risks of immunization
Baby 411 Is More Than Just Another Parenting Book!
The latest editions and the eBook version include extra resources such as a growth chart and supplementary videos. This parenting book is not just for new parents.
You will find yourself referring to it again and again as second and third babies arrive and your family grows. Many moms purchase copies of this book for their friends and as gifts for baby showers. Don't leave the maternity ward without it!
---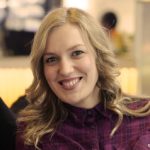 Alissa is an avid reader, blogger, and wannabe writer. (She's a much better cook than a writer actually). Alissa is married, has one human, one feline, and two canine kids. She always looks a mess and never meets a deadline.