A Special Author
In this article, I will be reviewing 10 of the best books by British author, Cathy Glass. If you aren't familiar with her work, then this article is absolutely for you! Let me tell you a little bit about her. Cathy Glass is not the kind of author you come across every day. Her work is strongly identified within the genres of true-life stories and inspirational memoirs.
What makes the novels that Cathy Glass writes the best, is that they are extremely personal. She writes fostering memoirs, and these stories are based off of her experience as a foster carer, which she has been for the past 25 years. What Glass offers in her writing is an inside look into the secretive world of social services and fostering.
Sensitive Subjects
Cathy Glass used to work for the civil service but left that career to start a family. After initially struggling to have children, Glass and her husband decided to apply to become foster carers, after seeing an advert about it. Due to the sensitive nature of her works, the name "Cathy Glass" is a pseudonym, and the names of the children she writes about are also altered.
Glass has also released books on parenting and fostering based on her own experiences. The first best book released by Cathy Glass is called Damaged and it details the experience that Glass went through when fostering an abused child. The book became a number 1 Sunday Times best-seller, and well, the rest is history.
---
Best Cathy Glass Books
---
Last Hope
This first best-selling book by Cathy Glass is one that will leave you with conflicting emotions. I found myself angry and sad at the same time. Damaged is a book about an 8-year-old girl named Jodie. It is hard to believe that someone so young could already be so violent and aggressive, but Jodie is, and it's left her with no other foster families to turn to. Cathy Glass is her last hope.
Seeing as Cathy is an experienced foster carer, Social Services pressures her to take on Jodie. Cathy has reservations but nevertheless agrees. When Jodie first arrives, it is absolute chaos. She does everything and anything to act out and cause trouble, like covering herself in blood.
A Traumatic Past
The more time Jodie spends with Cathy, the better her behaviour gets. Jodie slowly begins to reveal things about her past, and it becomes clear to Cathy that Jodie was abused. Her parents were involved in a paedophile ring, and Social Services ignored the obvious signs. It is obvious that Jodie needs psychiatric help, and she asks Social Services to fund it. instead, they take Jodie away.
Judging by the reviews of this Cathy Glass book, I am not the only one who finished it feeling highly emotional. It is a great read and really an eye-opener into the world of fostering. You might feel that you can't read something like this, especially knowing it's a true story, but the love that Cathy has for Jodie is what makes every tear worth it.
---
Beneath The Surface
13-year-old Dawn is a sweet girl, who seems well adjusted. She comes to live with Cathy and her family, and it's going well. Dawn is maybe used to a little more freedom, and she isn't familiar with structure. But you would never think that this well-balanced girl is actually masking a childhood of trauma, having been abused by the people who were supposed to love and care for her.
When Dawn first comes to the family, Social Services informs Cathy that Dawn needs her space. They have been allowing a young girl to run around on the weekends until 21:30 at night. This is something I cannot fathom. But Dawn isn't used to a routine – this is something she slowly learns while living with Cathy.
Not Okay
Cathy and her husband soon discover that Dawn isn't actually as okay as she seems. She lies, steals, drinks, and she self-harms. The couple does everything they can to help Dawn, but this is no easy task. Dawn is keeping a secret from them, a secret about her past. If they can get it out of her, it may be the key to helping her heal.
Glass did a phenomenal job with this heart-breaking story. Even though she was one of the main characters, she never took the spotlight away from Dawn. I think that's a point of departure in all of the best novels by Cathy Glass: the focus is always the child.
---
Stolen
Another one of Cathy Glass's top books, Hidden is about a young boy named Tayo. His story is one that is deeply moving, but also really sad. When Tayo is brought by the police to Cathy's doorstep, he has only the clothes on his back. He's calm and well-spoken, a very polite boy. Cathy thinks that he is so different from the children she usually fosters.
It's an unusual situation, because when Cathy is handed the forms by Social Services that should contain all of his information, everything is blank except for his name and age. According to those papers, this boy has no past. It turns out that Tayo was kidnapped from his home in Nigeria, where he lived with his loving father. He was illegally brought to the UK by his mother, a prostitute that heavily relies on drugs and alcohol.
No Place Like Home
When Tayo arrived in the UK, he was put to work in a sweatshop, but was cast out when he suffered an injury and could no longer earn money. While he is still a very sweet boy, Cathy has to stay on guard around him, because he has learnt to lie and manipulate situations in order to survive.
This is one of the best rated Cathy Glass books and I can completely understand why. I felt so bad for Tayo and the struggles he endures. All this little boy wants is to go back home to his father in Nigeria. Will anyone ever be able to track him down and reunite father and son?
---
One Of Many
If you want to read Cathy Glass's best novels then you have to read this one. 7-year-old Reece arrives at Cathy's house having been through four different foster carers in four weeks. This boy needs a lot of help, but it soon becomes clear that he may be Cathy's greatest challenge yet.
Reece is the last of six siblings, all of whom are in the system. His aggressive behaviour is the reason why he has been passed from carer to carer. It is clear that in his short life he has gone through something traumatic, but Cathy is struggling to find out what.
Family Secrets
Reece's family has dark secrets, but no matter how much Cathy tries, he won't reveal them. Every time she gets close Reece tells her that he has been sworn to secrecy by his mother. A social worker is prepping Reece's file, and what he finds out about Reece's family is absolutely shocking. It's a wonder Reece wasn't taken away from his parents sooner, and once all is revealed, Cathy begins to understand why Reece behaves the way he does.
In one of the best books by Cathy Glass, we see her efforts in trying to rebuild this little boy's life. He is still young, and it's not too late. You will be pulled into this child's story from the first page, and I'm sure you will feel as thankful as I do that people like Cathy exist in the world.
---
Left Behind
Out of all of Cathy Glass's books ranked, I would have to say that Another Forgotten Child is one of her best. You only have to read the reviews to see that others agree with me. 8-year-old Aimee has been on the child protection register since the day she was born due to the fact that her older siblings had been taken into foster care many years prior.
Despite this, Aimee was left to suffer in that house alone for a long time. She was forgotten about. When Social Services finally get involved, they want an experienced carer to look after Aimee. Cathy is uncertain, but still agrees to foster her. Once she reads Aimee's referral, she starts to understand why they want someone with her experience.
Eye-Opening
Aimee reminds Cathy of Jodie (you'll know her story if you have read Damaged), and it brings Cathy to tears. Seeing how grateful Aimee is to have a bed to snuggle into tugs at your heartstrings, especially because you know she came from a place that was not considered habitable for human beings, let alone a little girl.
Trying to heal Aimee while her aggressive mother is constantly hanging around proves to be difficult, but Cathy does her best. And slowly but surely, Aimee starts to open up. This book really makes you think about how there are other kids like Aimee: forgotten about. It's such a good read but also a big reality check.
---
Abandoned
There are so many questions you'll be asking yourself by the time you're done reading this book, but the biggest one is this: why would a mother believe that giving away her new-born child is her only option? That's what Cathy Glass is about to find out in this best book. Little baby Harrison is left in Cathy's care at only one day old.
When Cathy was first approached, she was concerned about whether she even knew how to look after a baby. When she collects him, she isn't given any details as to his family history. Everything is kept a secret, even Harrison himself. The social worker tells Cathy that very few people know that Harrison exists.
A Secret Existence
Cathy is sworn to secrecy; if the wrong people find out about Harrison, he could be in danger. This beautiful boy has a chance at a good life, he hasn't been put through any trauma yet. In Cathy's loving care, he can only thrive. Cathy and her family bond with Harrison very quickly, and it eases her worries. Until a suspicious woman starts showing up outside her house.
Cathy begins to fear for not only Harrison's safety, but also that of her family. She finally demands answers from the social worker, and what she finds out is disturbing. Harrison's life can go one of two ways. Is the strange woman the one with the answers? If you want to know, then be sure to add this Cathy Glass book to your list!
---
Neglected And Abused
I feel like I should point out that obviously these Cathy Glass books do not need to be read in chronological order. If you would like to you can, as Cathy writes about the children she fosters in the order she fostered them, but I just read the books as and when I wanted to. This book is one of Cathy Glass's best rated ones, and I highly recommend it!
We learn about a young girl by the name of Donna. She is 10 years old and has been horribly abused her entire life. She was eventually taken away from her mother and two older brothers. When she arrives at Cathy's house, Donna is a sullen and sad girl who doesn't talk much.
Ashamed To Be Proud
Donna ends up living with Cathy's family for just over a year, and they try to make her feel as if she is part of the family. This isn't always easy. Cathy is startled and confused when she finds Donna in the bathroom one day scrubbing her hands raw. She informs Cathy that her mother always told her to clean her hands to get rid of the dirt, but it won't come off.
I think I was just as shocked as Cathy must have been to find out that Donna's mother disliked the fact that she is of dual heritage and was telling her to scrub out the "dark" so that she could just be white. I was disgusted, but Cathy's determination to celebrate Donna's heritage and make her proud of who she is was very heart-warming. An excellent book, but sad that there are people like that out there.
---
Tragic Circumstances
This Cathy Glass novel was somehow the best but managed to rip my heart out at the same time. I definitely recommend it, but just go in knowing that this story is not an easy one. Cathy gets a call from a widower that is terminally ill. He is terrified about leaving his son alone, and asks Cathy to take him in.
Cathy is hesitant about exposing her own young children to a boy on the brink of sorrow, but she knows that poor Michael will be left an orphan when his dad passes. She can't not help this 8-year-old boy. Cathy is surprised when her children insist on Michael coming to stay with them.
You Gotta Have Faith
Michael is a cheerful and wonderful little boy. He's carefree, prays every night before bed, and believes that angels will take his father when it's time for him to be reunited with his mother in heaven. Michael begins to form an incredible bond with the family, and so does his loving father, who is looking healthier than ever. Just as they all start to settle into this new routine, a disastrous tragedy strikes.
It was so inspiring to see this little boy have so much faith even though he is so young. This one almost hurt more because the father wasn't horrible, he just knew he was dying and wanted to leave his son in the best circumstances. If you want to know whether Michael manages to keep his faith despite everything, then do yourself a favour and grab a copy of this book!
---
Stolen In The Night
You do not want to miss out on one of Cathy Glass's most popular books. It is such a good story but actually almost unbelievable that it's real. At 4 years old, Alice was on her way to Cathy's house when she is snatched by her own mother. A drug addict suffering from mental illness, Alice's mother is desperate to keep her child. So, she takes Alice and disappears.
It's 3 long days that Cathy spends anxiously worrying about Alice's whereabouts. She is finally found safe and unharmed but traumatised from the experience. Poor Alice is so young and vulnerable, and Cathy's family take her in immediately. They all become very protective of little Alice.
Finding A New Home
Alice is very open about her mother, and it is revealed that she was staying with her grandparents before the whole ordeal occurred. Alice's grandparents clearly looked after her, and this leaves Cathy wondering why Alice was placed in foster care at all. The grandparents are too old to look after Alice, and the plan was to send Alice to her father – much to the grandparents' distress.
The grandparents claim that Alice's father is a violent drug dealer, and Alice won't be safe there. Cathy makes it her mission to find a happy home for Alice, one where she will be protected. But now she has to convince Social Services that Alice's father isn't the right person to take her in.
---
Changing Lives
This best series by Cathy Glass contains her latest books and there are 9 in total. Not only does she foster children, but she also helps young mothers. This series is the best testament to the kind and caring person that Cathy Glass is. In the titular book, Cathy tells the story of Faye, a 24-year-old pregnant woman.
As a result of her mother's alcoholism, Faye has learning difficulties, and is a childlike young girl staying with her grandparents. Her grandparents are getting old, so Cathy brings Faye into her home. Faye will stay there until she gives birth, and then she will go back to her grandparents and give her baby up for adoption.
Touching Stories
Faye changes her mind and decides she wants to keep her baby. Will she be able to learn enough to be a parent when the time comes? The second book in this best Cathy Glass series follows 16-year-old Laura, who takes her baby to the park for some fun. She is struggling but no one notices except Cathy, who tries to help her. But she just keeps hitting a wall, because what Laura needs is medical help.
The rest of this series is a continuation of the stories of Faye and Lauren, and the role Cathy plays in their journeys. These novels are tear-jerking and touching, but a series that is well worth the read. These two young women touch Cathy's life in a way she never expected, and as much as you aim for a happy ending, all you can do sometimes is your best.
---
Final Thoughts
Cathy Glass is not only a remarkable writer, but also a remarkable human being. She has helped out so many people and her actions are admirable. Sometimes things don't work out the way you want them to, but that shouldn't stop you from reading these stories. It's truly an incredible insight into the world of fostering that not many people are familiar with.
You can read more stories like this, such as Neglected, which is Cathy Glass's new book. There's also A Life Lost, A Terrible Secret and many more. Just always keep in mind that these are true stories about real people and Cathy has done everything she can to create positive experiences for them. Cathy has 3 biological children and 1 adopted child. This is an author that is changing lives.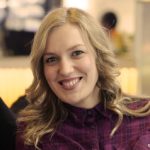 Alissa is an avid reader, blogger, and wannabe writer. (She's a much better cook than a writer actually). Alissa is married, has one human, one feline, and two canine kids. She always looks a mess and never meets a deadline.