---
Best Teenage Pregnancy Books
---
Speaking The Language
Although stories about teen pregnancies are not new (think about Mary and Joseph), they have a particular value in the lives of modern teenagers. Muddling through the stressful years of becoming themselves, teenagers are influenced by many different people and things. Literature written specifically for adolescents has the unique benefit of being able to be influential, but unthreatening.
Young adults enjoy reading books that "speak their language", so the current slang and pop culture must be spot-on. Then it can then be a wonderful source of information and inspiration. With teenage pregnancy still a major global problem, YA fiction can be an opportunity to reflect the realities of teen pregnancy in a truthful and realistic way. Here is a list of the best Teenage Pregnancy books.
---
Scarlett
Sarah Dessen has written the best book about teenage pregnancy, and you will find it impossible to put Someone Like You down until you finish the last page! Life starts to get messy for Scarlett when her boyfriend is killed, and then she discovers that she is pregnant. Halley has always followed in her shadow, but now Scarlett needs her friendship for the first time. The question is whether the friendship can stand the tests ahead?
Relatable
It is not difficult to relate to the characters in this book, and the family dynamics they represent. Scarlett's pregnancy is the pinnacle around which the story is built, but it is about much more than that. We learn about love, family dramas, teenage friendships, and rebuilding your life after making mistakes. Someone Like You is as fresh as it was when it was published twenty years ago.
---
Unfamiliar Waters
This novel by the inimitable Malorie Blackman will not disappoint young adults. Boys Don't Cry is a credible and addictive story from the word go. Imagine that you have your future all mapped out when an ex-girlfriend springs a baby on you? Then disappears, after claiming that you are the father. You are left to look after the child and navigate totally unfamiliar waters.
Nightmare Begins
That is how the nightmare begins for Dante. He faces every complication imaginable, including a widowed father, and a gay brother. Boys Don't Cry is an enthralling read and a fine example of the good teenage pregnancy books around. The development of Dante's character as he adapts to his new responsibilities is moving, funny and sometimes very sad. It is one of the best-rated teenage pregnancy books.
---
Coming to Terms
This is one of the best books about teenage pregnancy, as it brings home the harsh reality of how this situation can change the life of a young person. Amy Efaw narrates the horror of coming to terms with the murder of a baby, and the slow steps to recovery that a young mother has to take to be able to forgive herself. When the police are investigating the discovery of a new-born baby in a trash can, Devon Davenport would have been the last person they would suspect of the crime.
Deep Denial
She was a model student with a great future ahead of her. She had been in such deep denial that she had not registered that she was about to give birth. And then she deals with the situation in the only way she knows how. Readers cannot help but empathize with the misfortunes of Devon and be carried along in this amazing book on teenage pregnancy by the talented writing of Amy Efaw.
---
Sensitive Writing
Jo Knowles articulately tells this tale of lost innocence and the disastrous results of one stupid mistake. Jumping Off Swings will not leave any teenager untouched by the sensitive writing of this most profound of teenage pregnancy books. Ellie's lack of self-esteem leads her to have a one-night stand and consequently falling pregnant.
Hard to Navigate
By trying to feel some worth, she degrades herself, and then she is propelled into a world that she has no idea how to navigate. She has no-one to turn to except her four friends, and they are also drawn into the drama that begins to unfold in Ellie's life. Knowles tells the story from four different viewpoints which deepen the impact of her words and the circumstances of the setting for this YA novel.
---
Lucinda Scarborough
Lucinda Scarborough is a regular seventeen-year-old. She has loving foster parents, good friends and she is looking forward to prom night. Without warning, Nancy Werlin drops the reader of Impossible into the middle of a fairy tale and keeps them spellbound with romance, fantasy, and an impossible quest.
And that is her recipe for successfully writing one of the best teenage pregnancy novels! Lucy's birth mother begins to make her presence felt more and this is a source of great embarrassment for Lucy. Miranda, her mother, suffers from mental problems and has taken to living on the streets.
Tragedy Strikes
Tragedy strikes on the night of the prom, and soon Lucy finds out about the curse on the Scarborough women. As in most fairy tales, Lucy must find a way to break the curse so that she can live happily ever after.
This is a story about relationships and helping one another through challenges. The romantic storyline is enchanting and you will not want to put Impossible down until you find out whether Lucy is triumphant.
---
Pure Gem
Non Pratt is the type of young adult writer who knows how to identify the hot issues of the day and can approach them gracefully and credibly. Although Trouble is her debut novel, she has produced a gem amongst teenage pregnancy fiction books.
This is the story of a fifteen-year-old girl called Hannah who has found herself "up the duff". She should not have been surprised by this outcome because she had gained a reputation for sleeping around.
Relief
She doesn't know who the father is, but she is relieved when a quiet schoolboy offers to pretend to be the baby's father. And thus begins a tale of the difficulties of teenage pregnancy, along with the judgment she faces on every front.
It is an emotional read and an insightful reminder of the issues faced by modern teenagers. The highlight of Trouble is the strong friendship bond that forms between Hannah and Aaron as they face a year of complications, remorse, and courage together.
---
Credible and Engaging
Readers say that Every Little Thing in the World by Nina Gramont delivers on so many levels. The plot is credible, the character- development is engaging and the writing is excellent. For this reason, it is one of the top teenage pregnancy books for young adults.
At the beginning of the story, one feels only antipathy for Sydney. She is a wild child looking for trouble, and she finds it. She is sent away to a summer camp in the wilderness of Ontario to think about her behavior, and while she is there, she discovers that she is pregnant.
Difficulties
She turns to her best friend for help. Sydney and Natalia begin to experience difficulties in their relationship, and ultimately Sydney has to make up her mind about what to do about the pregnancy.
Every Little Thing in the World will appeal to young adults because the situation is so realistic and the characters relatable. This is a meaningful book on the topic of teenage pregnancy.
---
Enjoyable
If you are looking for a light summer read, then How to Love by Katie Cotugno is going to be just up your street. It is typical of teenage pregnancy romance books, and you might not find anything unique in the story-line.
However, it is a well written and enjoyable love story. Cotugno has mastered the art of slipping from the present into the past and back again, which keeps the reader engaged. The story is about Reena who is a single, young mom who has had to abandon her dreams to look after her child.
Sawyer
The father, Sawyer, had disappeared for a while and then reappeared on the scene to turn Reena's life upside down. Unfortunately, she cannot see him for the loser he is and is unable to resist his charms. How to Love is set in steamy Florida, and you will feel the heat in the setting and the relationship between Reena and Sawyer.
---
Alone and Desperate
Fourteen-year-old Annie's discovery that she is pregnant is the beginning of a devastating experience that leaves her feeling alone and desperate. She records her feelings in a diary which has become the script for Annie's Baby – an example of one of the best books on teenage pregnancy. Beatrice Sparks has created a form of textbook that faces, head-on, the types of issues that many teenagers cannot discuss with adults.
The book begins with Annie recording her horror at discovering that she is pregnant by her devious, self-centered boyfriend. He has used her obsession with him to his advantage and Annie, who clearly has no idea about love and relationships, believes that she is unworthy of his attention.
Becoming Strong
What follows is her journey from the pits of despair to becoming a strong young woman who takes responsibility for herself and her baby. With the support of her mother, a therapist, and teachers, she begins to learn to love herself and her child.
Annie's Diary is unashamedly pro-life, and there is no shortage of invaluable material about sex and birth control, and teenage pregnancy. It even has a no-nonsense quiz entitled "What is Love?"- A handy tool for young women to figure out their emotional state and what they want from a relationship. This should be a reference book available to all young adults.
---
Love and Kindness
This book manages to sneak into the list of top teenage pregnancy books because of the adorable storyline, but unfortunately not for the best quality of writing. The Boy Who Sneaks in My Bedroom Window will leave you wishing that there were less of the crude language and more of the delightful love story.
Kirsty Moseley has given an accurate rendition of what life is like for an abused child, who grows up to be a frightened, but loveable young woman. This is all as a result of the love and kindness shown to her by her brother's best friend. Yes, we got an article about this topic as well! See our review of the brother's best friend romance books.
Protector
Liam becomes her protector and loves her unswervingly, and is always there when she needs him. The Boy Who Sneaks in My Bedroom Window has everything that a YA requires in a good read: domestic abuse, teenage pregnancy, high school dramas, and oodles of hot romance!
---
Change of Plans
It seems that Gaby Rodriguez's life had to be a self-fulfilling prophesy. She had been told many times, as she was growing up, that she would follow in her mother and sister's footsteps and become a teenage mom.
However, Gaby had secret ambitions and the future she dreamed of did not include a teenage pregnancy. The only way she could live her own life was to "fake" a pregnancy. That is how The Pregnancy Project began. She did this to protect her hard work in school and her dreams of a better future.
Exposing Stereotypes
Gaby had cleverly found a way to expose the stereotypes that she had to face in her community, and she learned what it means to fight for what you believe in. She gained more than international fame – she pioneered a way to raise the bar on expectations for young women and created a bright future for herself. The Pregnancy Project is an inspirational teen pregnancy book, and should be a recommended text in every high school classroom!
---
Discovering Secrets
Miranda has spent her life living in the shadow of her dead sister. She has many questions and Holly Cupala builds up the intrigue as Miranda begins a quest to discover the secret that was entombed in her sister's grave. Tell Me a Secret is one of the best-selling teenage pregnancy books, and it will keep you guessing to the end.
Difficult Choices
Then it turns out that Miranda's sister is not the only one who has kept a secret. Tell Me a Secret is the story of Miranda's dilemma and the difficult choices she makes to ensure the future that she craves for herself. Tell Me a Secret is the story of her pathway out of the web of deceit and secrets that threatened to keep her captive forever.
---
Compassionate Story
There is a good reason why Sara Zarr is a National Book Award finalist! The teenage pregnancy books review of How to Save a Life declares it to be a winning YA novel. Sara Zarr does not disappoint with this compassionate story of a loving daughter and a pregnant teenager who find peace after a devastating loss.
Jill's mother thinks that adopting a baby after the loss of her husband will give them both a new focus. However, Jill is not enamored of the pregnant teenage mother who is going to give them her baby and begins to dig into Mandy's past.
Damage and Loss
The story is told from the perspective of the two teenage girls and explores the damaging effects of the losses they have both experienced, as well as their different expectations and hopes for the future. You will not want the last page of How to Save a Life to arrive, and it will linger in your mind for a long time.
---
Heart-Wrenching
Prepare to have your heart wrenched out and stamped on as you read Push, which is one of the most popular pregnancy books. It is one of the most brutal teenage pregnancy fiction books, and author, Sapphire does not pull her punches as she describes the harsh reality of teenage pregnancy in Harlem. It is the story of Precious, who is pregnant for the second time after being raped by her father.
Authentic
She is selected to become part of a pilot program, and with the support of a mentor called Blue Rain, Precious eventually finds her "voice". What she expresses in her journal will reduce you to tears, while filling you with the hope that Precious will be rescued from her horrific past. Precious uses the street slang of Harlem, which lends authenticity to this heroic character. It is not surprising that Push has had an enormous impact on YA readers.
---
Flashbacks
Using the technique of flashbacks. Margaret Bechard tells the tale of a teenage boy who decides to keep the baby he has fathered. Hanging on to Max describes the complications and difficulties that must be overcome by the young father. It is, undisputedly, the best teenage pregnancy novel written from the boy's perspective.
Struggle
The story is jam-packed with tender memories and the characterization of Sam is outstanding. As he struggles to continue his schooling, support his widowed father, care for his baby son and plan for the future, we marvel at his resolve and dedication to become the best person he can be.
---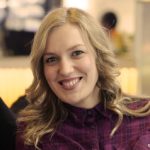 Alissa is an avid reader, blogger, and wannabe writer. (She's a much better cook than a writer actually). Alissa is married, has one human, one feline, and two canine kids. She always looks a mess and never meets a deadline.