---
Brother's Best Friend Romance Books
---
Alluring Prospect
The best friend of a girl's brother has historically always been an alluring prospect for dating, having a romance with, and falling in love with. The exact reasons can hardly be deduced seeing as it is an innate part of one's own psychology and pathology.
However, we can all agree that one reason persists in the sea of unknown variables – ones that are for every person, different. This reason might be the fact that it is most often forbidden by the brother himself.
Forbidden Nature
After all, it's his friend and he is to have the last word, as a brother would be wont to say. The girl finds the forbidden nature of the romance pulling her towards committing the 'sin' and as simple as that it's a done deal. With that said, we are only going to be taking a look at our picks for the brother's best friend romance books, not examining the reasoning behind the attraction or allure.
---
Part of the Series
Kirsty Moseley's writing is one that inspires and amazes each time that she publishes a novel. Our personal favorite of Moseley's is the 2011 novel named The Boy Who Sneaks in My Bedroom.
Main Characters
Amber, Liam, and Jake are the protagonists of the novel at hand. Amber and Jake live in an abusive home, where they are both frequently demeaned, hit, and hurt by their father. The most abuse, without a doubt, is thrown towards Amber as she was even molested on a number of occasions. The interrelationships between the family's members are immediately portrayed in a powerful, though the dismal picture of a broken home.
Liam the Neighbor
Liam, though, is their neighbor and Jake's best buddy. When one night Liam is witness to Amber sobbing and shaking in her bed, he gets up to her window, taps on it, has Amber open up, and holds her in a cuddling position for the whole night. This would repeat for years and years, each night.
Amber, herself, grew up to be scared to touch other people. Liam, her mother, and Jake were the only ones that didn't send her into fits. On the other side, when he isn't holding her, Liam is treating Amber as a normal, genuine person and this helps a lot with her self-esteem.
Just a Matter of Time
As the years went by, the two had gotten so close that it was only a matter of time until they confessed their love. They go slow, steadily until Amber is ready for each baby-step. However, when Jake finds out that they're together, he shows his overprotective side. He doesn't want her to be hurt by anyone, not even Liam, but when he witnesses something heartrending, his convictions fall into the water.
---
Hot Jocks Series
South Carolina native Kendall Ryan is one terrific writer. The novels that Kendall publishes have never been less than satisfactory and the 2019 novel Playing for Keeps is no exception. Playing for Keeps is also part of the series named Hot Jocks. Let's now proceed with our brother's best friend romance books review to the next part.
Justin Brady
The protagonist of Playing for Keeps is none other than Justin Brady. Justin is a handsome, devoted, and honest man that has been playing hockey for as long as he can remember. He feels an admiration for his teammates, though when his eye becomes tickled by the beauty of one of his teammates, Justin finds himself trying to find a loop in the old rule of not dating your friend's sister.
Elise, herself, is a preschool teacher and a very cheerful one, at that. Elise's brother is a teammate of Justin, though she can't deny the fact that she likes Justin. Accordingly, Justin thinks that Elise wouldn't have anything to do with him and vice versa.
Intense Passion
Color the reader surprised when they finally find themselves alone and soon can't keep their passion at bay. As they wake up after an intense night together, they have no idea what to think or what to do. They're sure that they like each other and last night was a testament to their passion, but if Elise's brother finds out, it'll only be trouble.
For this reason, they agree to keep it under wraps – and under the sheets – and not get too close on an emotional level. Soon, though, they break this rule of not getting involved as they both grow infatuated with the other. And then trouble finds them.
---
Entrancing
Ella Fields is an Australian born writer that is making her name by writing and publishing some of the liveliest, most gripping, and entrancing work in romance. The 2019 publication of Serenading Heartbreak is our pick for today's countdown of the brother's best friend romance books.
Characters
The main characters of the novel are Everett Taylor, Aiden Prince, and Stevie Sandrine. Stevie is in her teenage years as she goes through life in Plume Grove. One day, though, the somewhat uneventful life of Stevie becomes quite intense as her first flame of love is set ablaze.
Everett Taylor
Everett Taylor is a very attractive, stunning young man that is also Stevie's brother's best friend. The voice of Everett is that of the angels. However, the first love of Stevie does not work out at all as she is left heartbroken and pretty much alone.
Time gives Stevie the chance to heal herself and she soon learns that the end of something is always the beginning of something else, often for the better. Here storms in the somewhat obnoxious, good-looking, and entrancing Aiden Prince. Aiden is a sports savvy young man whose frivolity intrigues and draws Stevie closer.
Hard Decision
Their friendship is short-lived as the two find that they're good for each other and eventually slip into a romance of their own. However, Stevie can't keep her mind off of Everett, though she does like Aiden a lot. It seems that Stevie can't reconcile with this aspect of her life and soon needs to make a decision before she loses both of her chances.
---
Hot & Hammered Series
Tessa Bailey comes from Carlsbad, California, and is one superb authoress. Her works have always been top-notch, but the one we really love of hers is the 2019 novel Fix Her Up. Fix Her Up is the first of the three-novel series named Hot & Hammered.
Georgette Castle
The protagonist of the story is Georgette Castle. Georgette is aged twenty-three, though despite her age finds that she isn't taken seriously by the people in her life.
While her family has a notable business for renovating establishments, homes, and such, Georgette has her fun planning birthday parties, though she can't deny that she wants something more meaningful. She wants her dreams to become a reality and the year ahead is the one in which she will accomplish all the things she wants.
Blast from the Past
A blast from the past is what sets Georgette a bit back as her former crush has just returned. Travis Ford was supposed to be her prince charming, but since he was her brother's best friend, she couldn't have him.
Travis, himself, has had a great career as a baseball player, but after a sustained injury is forced to consider hanging up the glove and bat. Georgette, however, can't believe how handsome and good-looking Travis is. After seeing how sad and dismal he's gotten, Georgette is resolved to cheer him up.
False Date
As they go out on a seemingly false date, with Travis trying to have the misconception that he's a bad boy go away and Georgette trying to get some exposure, they soon find that the attraction between them is anything but faux. Now, that they're all grown up, there's nothing to stop them from living the fantasies they kept at bay so long ago.
---
Absorbing
Born in 1951, Sally Thorne is a novelist whose writing is nothing short of exquisite and absorbing. The entry from her oeuvre is the novel named 99 Percent Mine. 99 Percent Mine was published in the year of 2019.
Characters
Having traversed many of the world's countries, Darcy Barrett has come to one single conclusion. In her entire observation of multitudes of men, Darcy has not found one single soul to be on par with Tom Valeska. The only problem with Tom is that he's the best friend of Jamie, Darcy's brother.
In spite of all the subtle attempts that Darcy made, she could never get Tom for herself. Now, that she's mature at her twenty-years-of-age, Darcy has become accustomed to settling on things seeing as she had to settle for not getting to have Tom.
Change of Plans
At the present moment, Darcy and Jamie have been instructed to renovate and sell a cottage they got from their grandmother. Darcy, knowing well that she doesn't want anything to do with any cottages, has plans to go on a vacation. But then she sees Tom on the porch of the derelict cottage.
A Chance
Darcy soon notes that Tom is single and that for the first time since early childhood, she has at least a chance. As the renovations begin, Darcy has made a decision to claim Tom as her own, and soon her plan is a-go.
---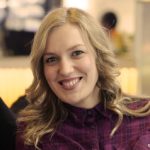 Alissa is an avid reader, blogger, and wannabe writer. (She's a much better cook than a writer actually). Alissa is married, has one human, one feline, and two canine kids. She always looks a mess and never meets a deadline.