Tijan Meyer
Authoress Tijan Meyer is as enigmatic as the writers of our day can ever hope to be. Barring the fact that we know Tijan is a writer whose works belong in the romance and Young Adult genres, there is very little that can be inferred from her works.
Notable Works
On the other hand, though, we know that Tijan's most famous work as her the Fallen Crest High series, the Broken and Screwed series, and the Carter Reed series. For her works, Tijan received a nomination for the Audie Award for Erotica, and they have been featured on the New York Times bestseller list, as well.
---
Fallen Crest High Book
---
Fallen Crest High Series
This is undoubtedly one of the best Tijan Meyer novels that readers have been blessed to read. It is a part of Tijan's well-known and beloved series called Fallen Crest High. The series is composed of a total of seven novels and a couple of tie-ins, too. Fallen Crest High, the novel, is the first in the series and it was published in the year of 2012.
It is not a typical fluffy romance that is there just to make the reader feel good for the length of the novel and have no intention of ever picking up. No, it is a remarkable novel with a potent story, an interesting, attention-grabbing cast of characters, and it is not a volume that disappoints. The novel has quite a few things to say about us as human beings and the decent thing for us to do is to just have a listen. Now, let's meet Samantha and the Kade brothers.
Life Upside Down
Samantha was living a rather normal life, with no larger worries on the horizon. She had a boyfriend with whom she had been together for a lengthy period so far and they were having a pretty great relationship. She had her own merry band of friends, she went out and had fun when night fell, and everything was just fine and dandy.
However, things aren't wont to stay as they are, but more often than not things take dramatic turns without any kind of warning. As it turns out, the mother of Samantha had been less than faithful to her lawfully wedded husband and the news has just been broken. As a result of the subsequent process of divorcing and the legal whatnot, Samantha is to stay with her mother in the home of the person she cheated with.
Outlook on Life
From the very normal, ordinary, and regular life, Samantha had just been flung into a world she could never have anticipated. The fact that one's parents aren't going to be together anymore and that one of them actually stooped to cheating is enough to change a person's outlook on life.
But now to even live with the parent that cheated in the very home of her boy-toy, boyfriend or whatever… it is enough to make someone lose their mind. However, the boyfriend of Samantha's mother is actually Mr. Kade has two sons that Samantha knows: they are Logan and Mason Kade.
Double Trouble
The Kade brothers are very well-known in their hometown; they are very rich, though they don't go to private school for reasons of ending up on a good football team. Samantha, on the other hand, does attend a private school and it is the same school where her father is a coach.
The problems and troubles are in abundance for Samantha. Samantha finds herself constantly arguing with her mother and it seems like their scuffles are getting more and more frequent.
Can't Get Any Worse
What is even worse is that Samantha finds out that her boyfriend took a page out of her mother's book and has been cheating on her for quite a while now. Things certainly can't get any worse from here on, can they? They sure can: Samantha's boyfriend has been cheating with one of Samantha's closest friends while another friend has been keeping it all a secret from her.
At home, Samantha makes a genuine effort not to get involved with the nuisances that are Logan and Mason, but their own efforts at being friendly with her are so incessant that Samantha eventually gives in. She finds that the two of them aren't all that bad and that they even seem to be, might she think it, fun. At school problems somehow seem to always find their way to Samantha and if it weren't for Becky, it would be insufferable.
Love Finds Us All
Now, in spite of the fact that they don't frequent the same school, Logan and Mason are always there to help Samantha out. Both of them are intriguing characters and they create a fine dynamic with Samantha; one could go so far as to say that Mason and Samantha might be good for one another.
There isn't a boring page in this novel and our book review of Fallen Crest High can't say enough words of praise. The series has quite a few more stories to tell so the reader should get down to reading them and picking the brains of the Kade brothers and Samantha.
---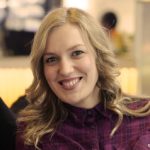 Alissa is an avid reader, blogger, and wannabe writer. (She's a much better cook than a writer actually). Alissa is married, has one human, one feline, and two canine kids. She always looks a mess and never meets a deadline.