Jamie McGuire
Talented authoress Jamie McGuire was born on the 6th of November, 1978, in Tulsa, Oklahoma, United States of America. Jamie is a superb American writer whose works most often fall into the genre of New Adult writing.
Her most popular works are a part of her Beautiful series, which is coincidentally a beautiful series. McGuire's novels have been featured on the New York Times bestseller list, too.
---
Beautiful Disaster Book
---
Life
As we noted, Jamie was born and raised in Tulsa, Oklahoma. She attended Northern Oklahoma College, then the University of Central Oklahoma, and Autry Technology Center. She has a degree in radiography from the aforementioned universities. Prior to devoting her time fully to writing, Jamie was a radiographer for a number of years.
Career
The first four works that she published were done by herself, not with a publisher. However, her Beautiful Disaster novel was so positively received that she received a contract from Atria Books to the novel's rights and an offer for a sequel. That's why it is not so surprising that we covered it among the best adult romance books.
Upon realizing that it would be more lucrative to self-publish and keep the rights to the novel, Jamie quit the ties to publishing houses. Beautiful Oblivion was the last novel of hers that Atria Books published through their platform.
Adaptation
It was in the year of 2012 when Beautiful Disaster's movie rights were purchased from Warner Bros. Studio, however, the prospective movie didn't make it to the point of production. As of yet, the plans for a full-length feature movie are non-existent, but hope persists still. With that all noted, we can now take a look at our book review.
Beautiful Series
This book is regarded as the novel of Jamie McGuire that made her career what it is today. It is truly a beautiful piece of writing, storytelling, and plotting. It is a part of her superb Beautiful series, which is consisted of two works in total, though there are tie-in novels as well.
What to Expect?
The story is an intensely passionate one – this point cannot be stressed enough. The two main characters in the story are Abby and Travis. We'll start with Abby.
Abby has just started her freshman year at college – a time she's been waiting to come for years now. It just so happens that Abby Abernathy is as immaculate as the day that she was born. Her mouth has never been foul, she isn't a fan of the bottle, she doesn't do drugs, and her collection of clothes speaks of a prim, innocuous young girl.
Haunting Past
Abby hasn't had the easiest of lives and her past haunts her in one shape or another, but she's happy to be at college seeing as she's left everything an unexpressed amount of miles behind her. Abby isn't alone, though. She came to college with her best friend and she's ready to pave a new road for herself, one devoid of the past's compulsions.
Travis Maddox
On the other hand, we have Travis Maddox. Travis is a hard-wrought young man. Tattoos abound on his body – one akin to the Greek gods in that marbled appeal. Travis isn't one for much prancing around on a normal job or the like, but chooses to use up his nighttime period by way of underground boxing combat.
He does this so that he can pay his tuition fees at college, him being in his sophomore year and all. When he isn't at school or earning his bread, Travis is out and about and seducing young girls. By one look at the way he acts, you'd come to the conclusion that Travis hasn't laid in the same bed with one girl more than once, and you'd be correct.
Playing Hard to Get
The charm that he boasts in the air about him, Travis always uses to his advantage. However, upon meeting Abby, he senses a peculiar note of resistance and aversion that she has. It's an entirely odd thing for Travis not to have a girl throw herself at him, so he is definitely intrigued by this freshman in front of him.
In bleak contrast to the overwhelming majority of girls in his life, Travis accepts being a friend to Abby. A wanton bet comes up and the wager is that if Travis is victorious, Abby is to live with him for a period of a month, while if he is less than successful, Travis is to be celibate for the same period of time.
Daunting Period
Abby draws the shorter straw, to wit, and she is set to be his roommate for the daunting period of a whole month. The two don't just jump each other's bones, though. Abby has demons that lurk in her mind and make her days sorrowful; she's a genuine character, not a caricature of what a character ought to be.
Mad Dog, Travis' nickname, has his own deeper, darker story and in spite of the fact that they push each other away, their similarities draw them together, no matter if inch by inch, or moment by moment. Their romance and dynamic feel like a fervent fire, candidly.
More Than a Romance Story
Jamie McGuire's Beautiful Disaster is a book and a half, truly. The characters are complex, nuanced, and they move the story instead of having the story move them. A very memorable read, one that is to stay with the reader for far longer than a run of the mill romance story. Our book review of Beautiful Disaster has hopefully done it justice.
The sequel to this book is told from Travis' point of view so that one will certainly be absorbed by the prospective new perspective.
---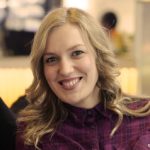 Alissa is an avid reader, blogger, and wannabe writer. (She's a much better cook than a writer actually). Alissa is married, has one human, one feline, and two canine kids. She always looks a mess and never meets a deadline.