---
Best Japanese Tattoo Books
---
Stunning Designs
Many of the books that you are about to see here are photo-heavy books which means that a lot of illustrations are present inside and all of them focus on informing you and introducing you to some of the best Japanese tattoo masters and tattoos.
If you are looking for a new tattoo and you are into Japanese culture and their art style, then the contents in this article will show you some of the best Japanese tattoo books that could help you get what you are looking for.
---
Complete Guide
When it comes to Japanese style tattoos, it's easy to make a mistake and mess the whole thing up. This book by Brian Ashcraft will be one of your guides to make sure that you completely understand some of the most famous Japanese tattoos and know what it means before you start putting ink on your body.
Many of the Japanese characters that you get to see here come with their own description and meaning so that no mistakes are made.
350 Illustrations
Some of the illustrations and tattoos featured inside are Japanese characters from this time and from way back in history, some of them are inspired by popular anime TV series and characters, there are also the traditional Japanese tattoos, called tebori, and so much more.
There are more than 350 illustrations of some of the most unique and coolest looking Japanese tattoos in this what is considered to be one of the best Japanese tattoo books, so you know that there will be at least one tattoo that will be the right one for you.
---
Legendary Style
Sandi Fellman is a brilliant photographer who has managed to bring tattoo lovers and readers some knowledge and insight into the Japanese art of Irezumi, the legendary tattoo art style between Japanese gangsters.
As this style of tattoo is popular to many and some of the things that you can expect inside are a crimson fish that is wrestling a man, horned demons who you can't take your eyes off, fascinating snakes, and much more.
Fascinating Works
This art style might look a bit violent and that is why it's not exactly for everyone, but for people who can relate to this lifestyle and find many of the tattoos inside fascinating, this book is the best Japanese book about tattoo for them.
The illustrations inside are no joke as the vivid colors and photos with the most details allow you to fully grasp how the tattoo will look on your arm, leg, back, or wherever you decide to place it.
---
Dark World
This book by Yori Moriarty brings you the results of the wonderful world of tattooing and the dark world of the yakuza (a Japanese crime syndicate) and shows you some of the coolest tattoos that are inspired by their world.
The tattoos inside the book are definitely some of the most mysterious and strange ones, but they are also a few of the best looking tattoos that you will ever see. Beautifully drawn with perfect details, amazing colors, and so much meaning behind them.
The Meaning Behind
Yori Moriarty has created this book to make sure that you know exactly what the meaning behind these great tattoos is, what the shapes represent, and getting to know more about them in general before you decide to put one on your body forever. You get to find out some of the secrets behind these Japanese style tattoos and see what they represent, finding out things from mythology to religion, and so much more.
---
Samurai Spirit
We take a break from the Japanese crime syndicate tattoos and the dark and gangster ones as well as you take a look at this book by the famous Japanese tattoo artist Takahiro Kitamura and see his favorite tattoos that involve the samurai spirit, Bushido.
Bushido is a way of life for many, a representation of honor, and a valued form of tattoo art that many wish to get inspired from and decide what their next tattoo will be.
200+ Amazing Photos
Most of the tattoos that come out of this style are in a form of text and this book has over two hundred amazing photos that show you how making one of Takahiro's favorite tattoos will look like. The book also represents Takahiro's experiences and what he has learned while studying under the mentorship of an even greater Japanese tattoo master, Horiyoshi III.
There are also 100 of Horiyoshi's most interesting designs included here as well as a bunch of other surprises that are sure to make this book one of the most interesting ones so far.
---
Absolutely Amazing
Traditional Tattoo in Japan is a book by Miho Kawasaki that is here to show you some of the best traditional Japanese tattoos.
These are ones by a legendary Japanese tattoo master called Horikazu and photographer Martin Hladik has been following him for years, taking pictures of some of his best work, unique designs, and outstanding results.
Fascinating Techniques
This book is close to 500 pages long and inside, you get to look at a collection of more than 460 of Horikazu's best tattoos that are sure to inspire your next or first important tattoo.
What's even better about this book is that you also get to review some of his most useful and fascinating techniques and methods that this master used to create the best looking tattoos and masterpieces. This book is definitely one of the best Japanese tattoo books and you can even use it to learn and acquire some new skills for your tattoo business.
---
Traditional Works
Do you want to see more traditional Japanese tattoo art? Well, this is yet another book that adds to your collection of tattoos to choose from or learn to do if you are into this sort of business.
Rodrigo Melo's book on some of the coolest and most amazing traditional Japanese tattoos is here to introduce you to a few more that are sure to blow your mind away once you see the images inside.
Techniques and Designs
There are a few more than 150 amazing designs inside the book, some of them are of bodysuits, sleeves, rib pieces, back pieces, and more. Traditional themes and styles are featured inside such as Japanese dragons, peonies, koi, tigers, and characters from the fascinating Buddhist mythology. All of these photos come in amazing colors that capture how the tattoos will look perfectly.
Also included here is information on how to create these traditional-style Japanese tattoos in a modern way with the helpful techniques, tips, and methods presented inside that are sure to send you on your way to become a master tattoo artist yourself.
---
Traditional Art Form
You will get to hear a lot about the term Ukiyo-e in this book and the reason for that is that author Sarah Thompson has created one of the best Japanese books about tattoo that shows some of the best features from the traditional Japanese art form called Ukiyo-e.
It's something that originates from the 17th century and has been developing its technique and style throughout the 19th century.
Ukiyo-e
Ukiyo-e is something that should definitely be considered as Japan's oldest and most wonderful art style as the things that you are about to see in this book are probably going to leave your jaw open. The book explores so much more than the wonderful photos placed inside.
You get to find out about their meaning, history, techniques, and so much more. Consider this book if you have heard the term Ukiyo-e and find it fascinating as many others do.
---
Different Tattoos
You might say that we have saved the best for last here if you are into reading what we are about to tell you about this book. Tattoos as Punishment by Eric Shahan is a Japanese tattoo book that shows you a different kind of tattooing done in Japan.
It covers a lot of history as it explains to you a few things about pre-historic tattooing and tattooing done during the Japanese Edo Era, a time when the Tokugawa family ruled Japan and a time that is well known in Japanese history.
Permanent Mark
Some of the tattoos that you get to see in this book are tattoos done by the police as a punishment for criminals so that a permanent mark is left on them as a result of what they have done. There are many more fascinating things that you get to learn from this book as you get to read chapters on pre-historic tattooing, early Japanese texts, Ainu tattooing traditions, and much more.
These books are great choices for anyone who is looking for their new tattoo or is trying to learn more about Japanese tattoo styles and techniques to improve their own skills, whatever your motive is, these books are here to help.
---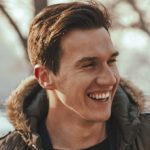 Michael is a graduate of cultural studies and history. He enjoys a good bottle of wine and (surprise, surprise) reading. As a small-town librarian, he is currently relishing the silence and peaceful atmosphere that is prevailing.