---
Best Japanese Mythology Books
---
Told by Countless Generations
Mythology is a very important part of any land's culture, there are some of the best Japanese folklore stories that have been told by countless generations.
The characters and magical mythology stories from Japan that they talk about are some of the most fascinating you will ever read about. The books that you are about to see here are some of the best books about Japanese mythology, so if you are looking for a thrilling story that you won't forget anytime soon, then check out some of these publications.
---
Magnificent Monsters
You might consider this book as the perfect way of introducing yourself to some of the magnificent and terrifying Japanese monsters called Yokai. They are anything from monsters, demons, phantoms to anything that bears a similar description. You get to meet about 70 of them in this one of the best modern mythology books from Japan by Nakau.
Yurei, Oni, Kaijin and More
There are various creatures in this band of Yokai that are described in the book, there are Yurei (Ghosts), Oni (Demons), Kaijin (Sorcerers), and many more. What's great about this Japanese myths book is that each of the creatures has its own description next to it so that you get to meet them more personally and find out their unique characteristics.
Perfect Picture
The unique images of each of the 70 Yokai are a great added bonus as they paint perfect pictures of how these creatures were thought to look like, something worth reading as you are going to find many surprises within this brilliant Japanese legends book.
---
Center of Folklore
Let's get one thing clear, you are going to be seeing the word "Yokai" a lot in this article about the best books on Japanese mythology because the Yokai are the center of Japanese folklore and rarely any story is without them.
The Yokai were the most popular thing in ancient times in Japan and now they are making a return in Japanese anime and manga series as everyone loves to read and watch these creatures that come in all shapes and sizes.
Thorough Research
Michael Dylan Foster was so inspired by these creatures as he decided to learn as much as he can about them, researching everything he could find to discover the roots of them and so many more mysteries which he tells you all about in his book. Michael Dylan Foster creates one of the most interesting pieces of content on the exploration of the Japanese Yokai that we have in our article about the best collection of folklore books from Japan.
---
Blind Musician
Here comes a different story than the ones above, a fiction one in which you get a feel of what the best book on Japanese mythology looks like.
It starts as you meet the blind musician who is about to go perform for the dead, but it's not only his story that you get to read in this exciting book by Lafcadio Hearn, there are a few other stories that talk about faceless creatures, haunting scenes, thrilling Japanese mythology characters and protagonists, and much more.
Original Folklore
All of the stories that you get to read are based on and inspired by the original Japanese folklore tales and they bring back old memories. The stories are the result of Lafcadio's lifelong interest in Japanese mythology and all of the wonders and mystery it holds. This book is among the best Japanese folklore books out there.
---
9 Stories
Ueda Akinari brings you another work of fiction and a collection of 9 more stories that are inspired by the fascinating mythological Japanese creatures. This book is an ancient piece of content as it was first published way back in 1776 and the stories inside were an inspiration for many other authors and books.
Ugetsu Monogatari is the title of one story from the book which talks about a being that is said to appear only on rainy and cloudy nights as it brings a lot of mysteries with it. Shiramine is another tale from inside the book, it talks about the ghost of a former emperor called Sutoku who seeks vengeance.
Dreams and Reality
Then there is a story called The Carp of My Dreams in which you read about a man who is trapped between the world of man and animal and reality and dreams. There are a few other stories in this one of the best-rated books on mythology in Japan as interesting as these inside the book that will present quite the thrilling reading experience.
---
Most Popular Stories
This book by F. Hadland Davis is mainly the translated collection of the most popular Japanese mythology stories that this author has brilliantly collected and acquired some of the most astonishing illustrations for.
Evelyn Paul is responsible for the great graphics you are about to see in this book as they capture the stories and creatures inside perfectly. We think it is quite clear from the title, that it is one of the best Japanese myths and legends books.
Complete Package
In these 500 pages that you are about to read, you will meet all sorts of supernatural creatures, demons, gods, the greatest of warriors, there will even be a bit of humor and romance, the stories inside are some of the best from Japanese folklore after all.
Let's not forget magnificent dragons and ghosts that will give you goosebumps when you see their illustrations. Some pretty awesome battles are also described in the book and there is plenty more excitement where that came from in this, what is considered to be one of the best Japanese mythology books out there.
---
Short Stories
Here is a book by Royall Tyler that you will probably read in a very short period of time, it is almost 400 pages long, but the contents inside are made up of two hundred and twenty fascinating short stories originating and inspired by some of the greatest Japanese folklore tales of all time.
Never Boring
Inside, you will read about some amazing characters and their adventures, there are deceiving fox spirits, ghosts, magical healers, all sorts of miracles that are hard to believe, a lot of humor is also present in the stories inside.
The stories are short, and you might want to hear more about them, but it's still a book that will never let you feel bored as it's fairly easy to read and the variety of short stories makes it pretty addicting as well. There's not much to say, maybe just that it is one of the must-read mythology books from Japan.
---
Unique Content
Tales of Japan by Chronicle Books is another short story collection of some of the most thrilling mythology tales from Japan.
Like the others above, it has unique and fascinating characters in each of the short stories, never before seen events and adventures, and unique content allowing the biggest of Japanese folklore enthusiasts and people who love reading about Japanese culture to add another one of these books to their collection.
Amazing Illustrations
Kotaro Chiba has managed to create some of the most beautiful illustrations for this perfect example of the best book of Japanese mythology so that you can better grasp how some of the creatures and characters you see inside the book appear. There are samurai, goblins, moon spirits, dragons, dragon kings, and plenty more interesting characters to guide you through their adventures.
---
Countless Tales
Matt Clayton brings the world another book that tells stories about the countless Japanese mythology heroes, creatures and characters, worlds, and realms.
This one is a collection as well and one of the titles you are about to see in the book is The Birth of Amaterasu, a powerful character who became the ruler of the son alongside her brother.
Fascinating
Then there is The Story of Urashima Taro, a tale that talks about a character called Urashima Taro who is rewarded with being able to live a longer life than many of the people back then because he rescues a small turtle, this turtle turns out to be the daughter of the Emperor of the Sea.
The Tale of the Bamboo Cutter talks about a character who discovers an infant the size of his thumb in a forest of bamboo. Plenty of other unique and thrilling stories are to be expected in this publication which is one of the most beautiful Japanese myth books.
---
Pretty Scary
This is one of the best books on Japanese folklore and mythology about the mysterious Yokai by Matthew Meyer. Meyer tells you all of the stories from popular Japanese folklore that he knows, and they are a lot.
Expect to read about dead baby zombies in the book, about dragons who feed only on the bad dreams that people often experience, chickens that breathe fire, now there's a story that might seem interesting, women who have extra mouths in the back of their heads, and many more thrilling scenarios and characters that will leave you wanting more from the book.
Must-Read
Be sure to read all of these books if you have the time as they hold some of the most interesting Japanese folklore tales that you will ever come across, they are considered to be some of the top Japanese mythology books out there after all. However, we have one more recommendation for you, especially if you are looking for the oldest translated Japanese folklore books, make sure to check out Tales of Old Japan.
---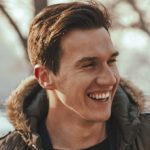 Michael is a graduate of cultural studies and history. He enjoys a good bottle of wine and (surprise, surprise) reading. As a small-town librarian, he is currently relishing the silence and peaceful atmosphere that is prevailing.