---
Best Books about Japanese Culture
---
Yayoi
Japanese culture has changed so much over centuries and centuries of progress in every aspect of the country. The first signs of its culture originate from way back in 1000BCE when the Yayoi people first settled there.
Today's modern Japanese culture is a mix of the history from the Yayoi people and the native Jomon culture, about 80% Yayoi and 20% Jomon. The books that you are about to see here are some of the best books about Japanese culture and the perfect ones to help you learn a thing or two more about this wondrous land.
---
Unique Concept
Ikigai by Hector Garcia and Francesc Miralles is the perfect book to start this article off as it is a unique concept and something that can only be learned from Japanese culture itself.
The term Ikigai stands for having a reason to leave as the ones who believe in this stir for a life of happiness and longevity, and they have definitely achieved it once they started following the way of Ikigai. We love the Japanese philosophy presented in this amazing book.
Happy Life
They believe that everyone has their own Ikigai, a reason for staying active and moving forward, just not everyone has found it yet. The book's purpose is to teach you how to have a life that is full of happiness and to have that life as long as possible, you get to learn this from some of the longest living people on the planet, so it is definitely a piece of content worth checking out.
---
Unique
Roger J. Davies has created a unique piece of content with this book that is definitely worth being in our list of some of the best japan culture books. What you get to see inside is Davies' research on many aspects of Japanese culture, you get to learn how their society works, how they think as a people, and what exactly makes them tick.
Many Topics
A lot of topics are explored in this book when it comes to Japanese culture and some of those are aimai (ambiguity), amae (dependence upon others' benevolence), chinmoku (silence in communication), amakudari (the nation's descend from heaven), kenkyo (the appearance of modesty), and plenty more other topics that are a part of the heart and soul of Japanese culture.
Many of the books that you read from this list will definitely give you another point of view for the great Japan and the Japanese people as you get to learn more in-depth details about these people.
---
Wonderful Country
Here is a book that is going to help in many other things than just learning about Japanese culture. This book by Fodor's Travel Guides is designed to make sure that you know exactly what you are doing and where you are going whether you should decide to take a trip to this wonderful country.
Detailed
The travel guide is complete with outstanding photos of some of the most amazing places in Japan as well as with contents that are going to make your life easier there as they explain the best destinations to visit, the best foods to try, the most interesting attractions to have a look at, and so much more. There are also a few very detailed maps included in this travel guide so that you can feel safe knowing
that you won't get totally lost. The book is fairly up to date with all of the modern attractions of Japan so it's a book that is going to be of a lot of help indeed.
---
Valuable
Here is one more book that could very easily be described as the best book about Japanese culture thanks to the helpful and valuable contents inside. Boye Lafayette de Mente has created the perfect guide to Japanese culture and rules of their society so that you never end up looking like a fool or unintentionally offending someone.
Learning these things will most surely make a difference for how you end up looking to some of the Japanese people that you will get to meet so it is definitely worth checking it out.
Everything You Need
Some of the things that are mentioned inside and that you will be learning are how and when to take a proper Japanese bow as a show of respect, the right way of proposing a toast for a special occasion, learn the Japanese art of gift-giving in terms of when to give a gift and what are some of the best gifts there, and plenty of other useful tips that will definitely make you look good.
---
Essential
A Little Book of Japanese Contentments by Erin Niimi Longhurst is another book that is dedicated to showing you the part of Japanese culture that is responsible for them having some of the longest lifespans of all the world.
We mentioned Ikigai in another book above and that is still a very important part of having a long and happy life according to the Japanese, but here you get to learn a few more things such as Wabi Sabi, Forest Bathing, and much more.
Excercises
The book has plenty of exercises that will train you in the ways that you will be learning from the contents of the book, many of the things you learn here are habits that you must master and witness the life-changing benefits that they will offer. On top of that, there are beautiful illustrations that will keep your mind at ease as they complement this book perfectly.
---
Astonishing
Say hello to another book that shows more unique and astonishing facts about Japan and its culture. This book by DK Travel makes you feel as you were currently in the middle of Japan experiencing all of the things described within.
Some of those things include the thrilling Japanese anime characters, streets with countless food vendors, technological innovators, Okinawan centenarians, J-POP megastars, some of the wisest ancient philosophers, and much more.
Mind-Bending Culture
Also included, is more information about the unique and mind-bending martial arts, the huge skyscrapers that make your head spin when looking up at them, some of the most magnificent Japanese shrines that will make you want to stay in that peaceful world forever, and the list just goes on and on.
---
Thrilling Sides
Another Japanese culture book by Daniel Sosnoski that shows some of the most thrilling and attractive sides of Japanese culture. The knowledge in this book is presented through eighty-six unique essays that all tell different stories in which you find out some of the most amazing things about Japan itself.
Exciting Illustrations
Traditional and popular festivals, some of the most exciting holidays in Japan, the traditional cuisine, rituals, music, art, and anything else that you can think of that is related to describing the Japanese culture.
The essays are nicely packed with exciting illustrations that capture the events described perfectly. The book is definitely an exciting and informative read, otherwise, it wouldn't be a part of our list on some of the best books on Japanese culture.
---
Religion and Philosophy
Here comes a book by Roger J. Davies again and this time he writes about the religions and philosophical parts of the Japanese culture.
This book is actually the sequel to his previous book also mentioned in this article, called The Japanese Mind. Both of these books are packed with valuable knowledge about Japan itself and the culture that makes its people some of the most exciting and unique people on the planet.
History
Roger explores research about Japan dating a while back as he tries to discover as much as he can about Buddhism, Taoism, Zen, Shintoism, Confucianism, and Western influences in the modern era. These Japanese religions are some of the most mysterious in the world and they hold knowledge about longevity and happiness that can't be found anywhere else.
---
Culture Origins
Last we have a book by E. Taylor Atkins that focuses on Japanese culture as well but only from the period between the seventeenth century and up, to the very present day. Discussed and explored in this book are topics such as the origins of Japan's culture and how it has evolved from the seventeenth century to this very day.
Also discussed are many more and broader themes of Japan itself, such as the biggest conflicts in this time frame, popular and meaningful art, and plenty more topics that help understand Japan and its culture.
Magnificent Land
The books that you see here are, in our opinion, some of the best books on Japanese culture and if you want to learn more about that, then these books are going to be more than enough for you to get a feel and learn so many more things that you didn't know about this magnificent land.
---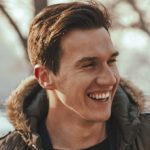 Michael is a graduate of cultural studies and history. He enjoys a good bottle of wine and (surprise, surprise) reading. As a small-town librarian, he is currently relishing the silence and peaceful atmosphere that is prevailing.